This shop has been compensated by Collective Bias, Inc. and its advertiser. All opinions are mine alone. #WellYesMoment #CollectiveBias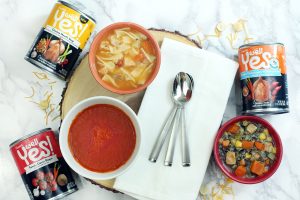 Finishing the Chicago marathon was one of the proudest moments in my life. It was a definite "Yes" Moment. However, getting myself comfortable with the idea that I could actually run that many miles took a lot of courage and coaxing. Recently, I've found that Well Yes!® Soups are also making a difference in my life. There are many soups to choose from that are hearty, flavorful and made with purposeful ingredients.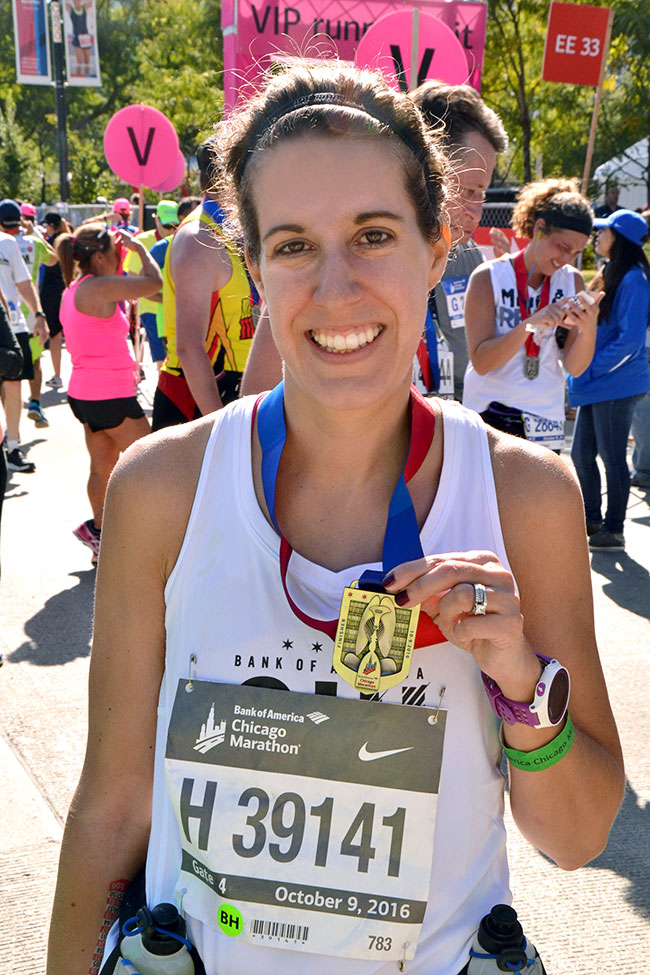 Last year I decided to go outside my comfort zone and to enter the lottery for the Chicago marathon. I never thought I'd get in after hearing several friends not make the lottery the year before. When I received the email that I was indeed in, my heart rate sped up. I couldn't believe it! I had run ten half marathons, but my dream was to finish a marathon. My husband pushed me to train with a local running group in our city and I will never forget those long runs (for hours and hours on Saturday mornings) and how it changed my life forever. I made new friends, I learned more about myself and what my body could do and I gained confidence. I think it is important to set goals outside your comfort zone and to reach these absolute  "Yes" Moments in life.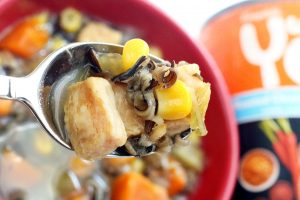 Every Saturday morning during training I would get up early, sometimes even before 5:00 a.m., to get ready and to meet my running group before our scheduled long run of the week. We would run somewhere different every week, so I got to try out several different trails and weather conditions. I remember thinking after running for hours, I would be so hungry afterwards. Sometimes I would join my running friends for a quick meal after running, yet other times I had to get home to my family and resume my mom duties. Saturdays are pretty hectic at our house and it was nice to be able to keep my pantry stocked with Well Yes! Soups. After toning my body with an intense run, it felt good to fuel my body with a soup full of natural ingredients.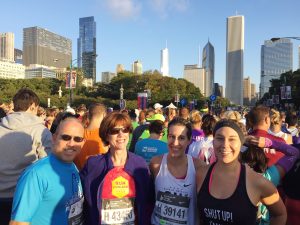 Not everyone in my running group went to Chicago for their marathon. Several of them ran in marathons in other states. But, this is a small group of my running friends that encouraged me and ran by my side for the almost 18 weeks of training. We shared so much during our runs and became the best of buddies for all of those weeks of training. We all shared the same goal and completed it together.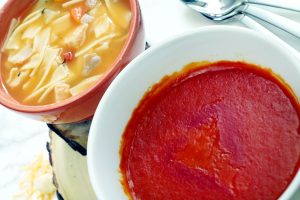 There are several flavors of Well Yes! Soups and my favorites are their Chicken Noodle, Roasted Chicken with Wild Rice, and Tomato Carrot Bisque. These soups are made with nutritious ingredients, like chicken meat with no antibiotics, sweet potatoes, kale and quinoa. There are no artificial flavors or colors, they are made with non-gmo ingredients and contain non-bpa lining. These are definitely a better option of canned soup!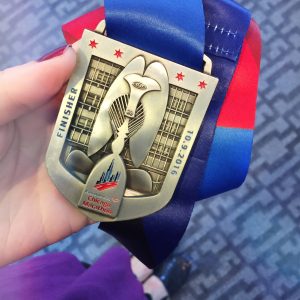 I have a rack of running medals on the wall, but this is by far my favorite medal. It was the hardest to achieve, but every minute of training was worth it. Just like switching to Well Yes! Soups, I knew that achieving this goal of mine was a "Yes!" Moment. They are A Soup in the Right Direction®!
Do you have a "Yes!" Moment? Be sure to share it in the comments and don't forget to grab your Campbell's Well Yes! Soups coupon!
Don't forget to enter the #WellYesMoment Sweepstakes in the widget below for a chance to win up to a $500 Visa gift card! It's as easy as clicking, logging in, and sharing your Moment of Yes story! If you win, think of all the ways you can use the prizing to achieve your Moment of Yes!
#WellYesMoment #Sweepstakes (10/14 to 11/17)
You can follow Campbell's Well Yes! Soups on Instagram and Facebook.
SaveSave
SaveSave
SaveSave
SaveSave
SaveSave
SaveSave
SaveSave
SaveSave
SaveSave
SaveSave
SaveSave
SaveSave
SaveSave