This post was sponsored by No Yolks as part of an Influencer Activation for Influence Central and all opinions expressed in my post are my own.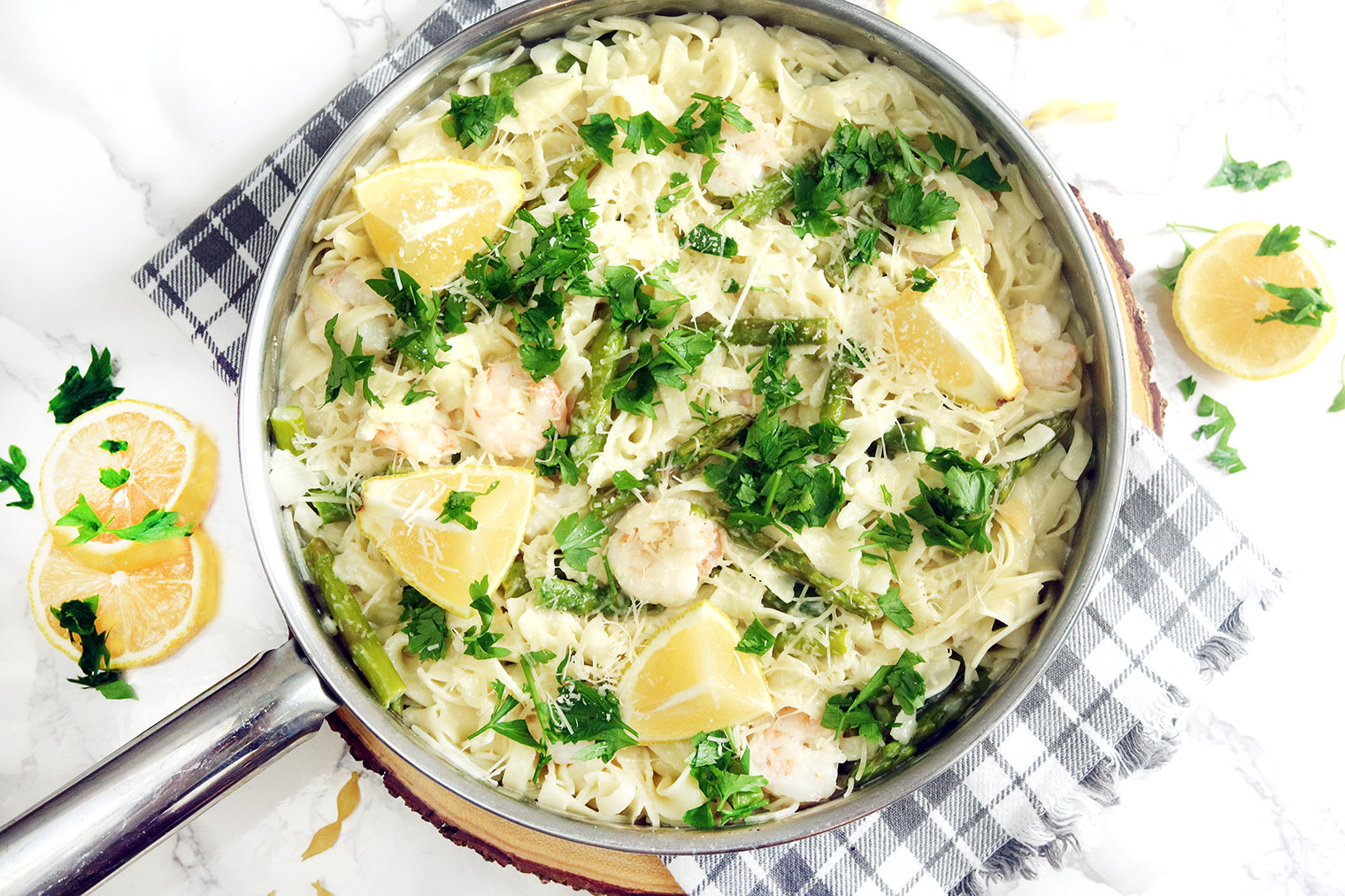 A couple of weeks ago, I promised that I'd share a recipe with you made with No Yolks Broad noodles. Well, today is the day and I'm sharing how to make Lemon Asparagus Noodles with Shrimp. This lemon dish is easy and refreshing. The lemon taste is mild and really brings out the delicious taste of the No Yolks noodles.
Lemon Asparagus Noodles with Shrimp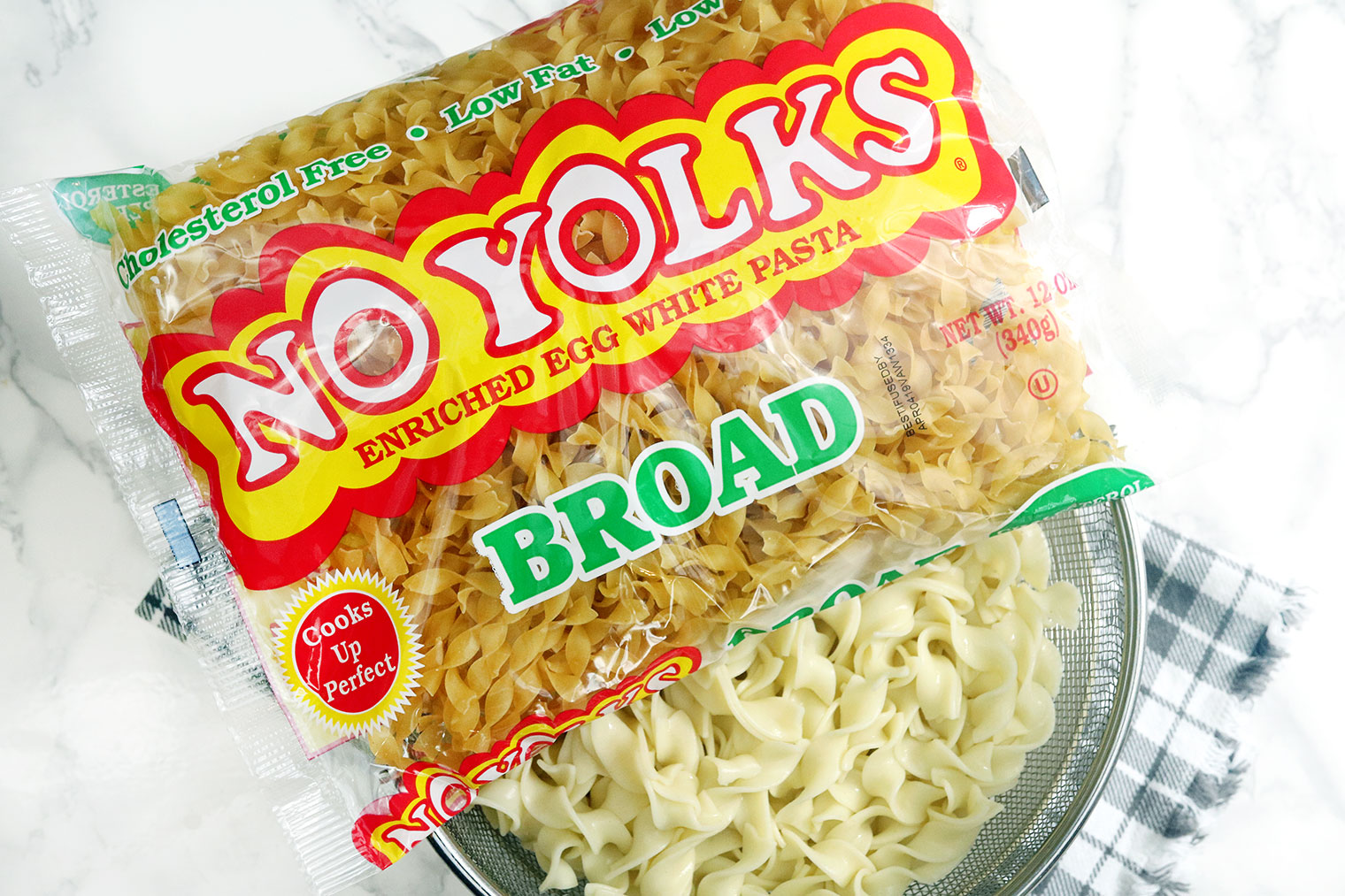 If haven't had No Yolks noodles before, you are in for a real treat. You can definitely tell a difference in their texture, taste and they're so easy to prepare.
These noodles are versatile and the options are endless. They aren't just for stroganoff or casseroles! These noodles would also pair well with steamed veggies for a quick healthy meal or in soups (including Miso and French Onion). You could also try them in new and unexpected dishes, such as Sriracha Cheesy Noodles and Noodles with Kale and Walnut Pesto.
No Yolks are a healthy egg noodle alternative, made from egg whites with no cholesterol. They are low in fat and sodium.
They are high quality noodles that always cook up smooth, firm and fluffy and stay that way in your favorite recipes. If you get busy and leave them on the stove a little too long, they'll still taste great. No Yolks come in a variety of cuts for all types of recipes including Broad, Extra Broad, Fine, Kluski, Dumplings and now Stir-Fry.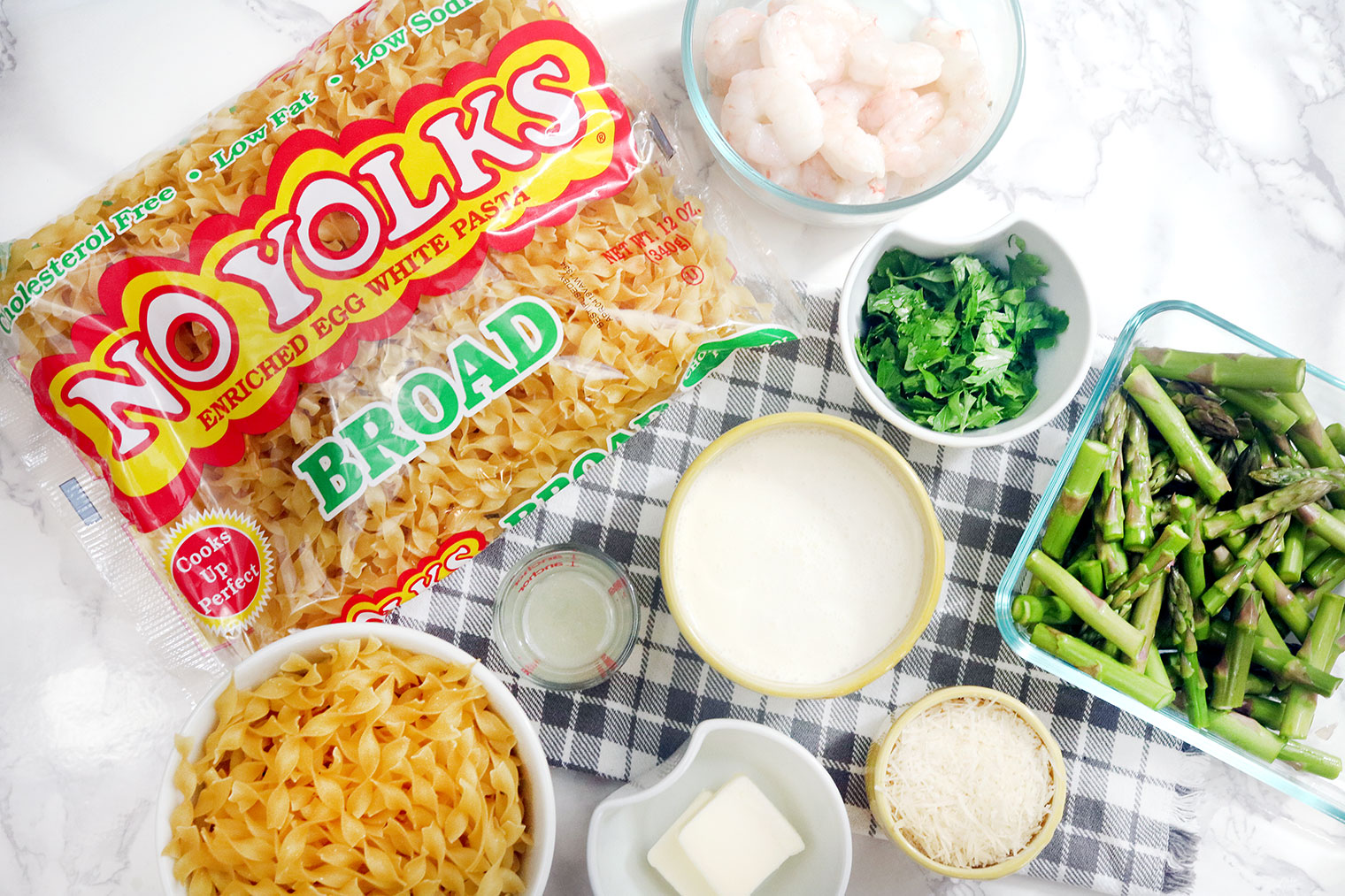 You'll need:
1 pound of Shrimp (Deveined, Peeled)
1 Stalk of Asparagus (Remove ends and cut into 1″ pieces)
Half a Package of No Yolks Broad Noodles
3/4 Cup of Heavy Cream
2 Tablespoons of Butter
1 Tablespoon of Fresh Lemon Juice
1/3 Cup Shredded Parmesan Cheese
1/4 Cup Chopped Parsley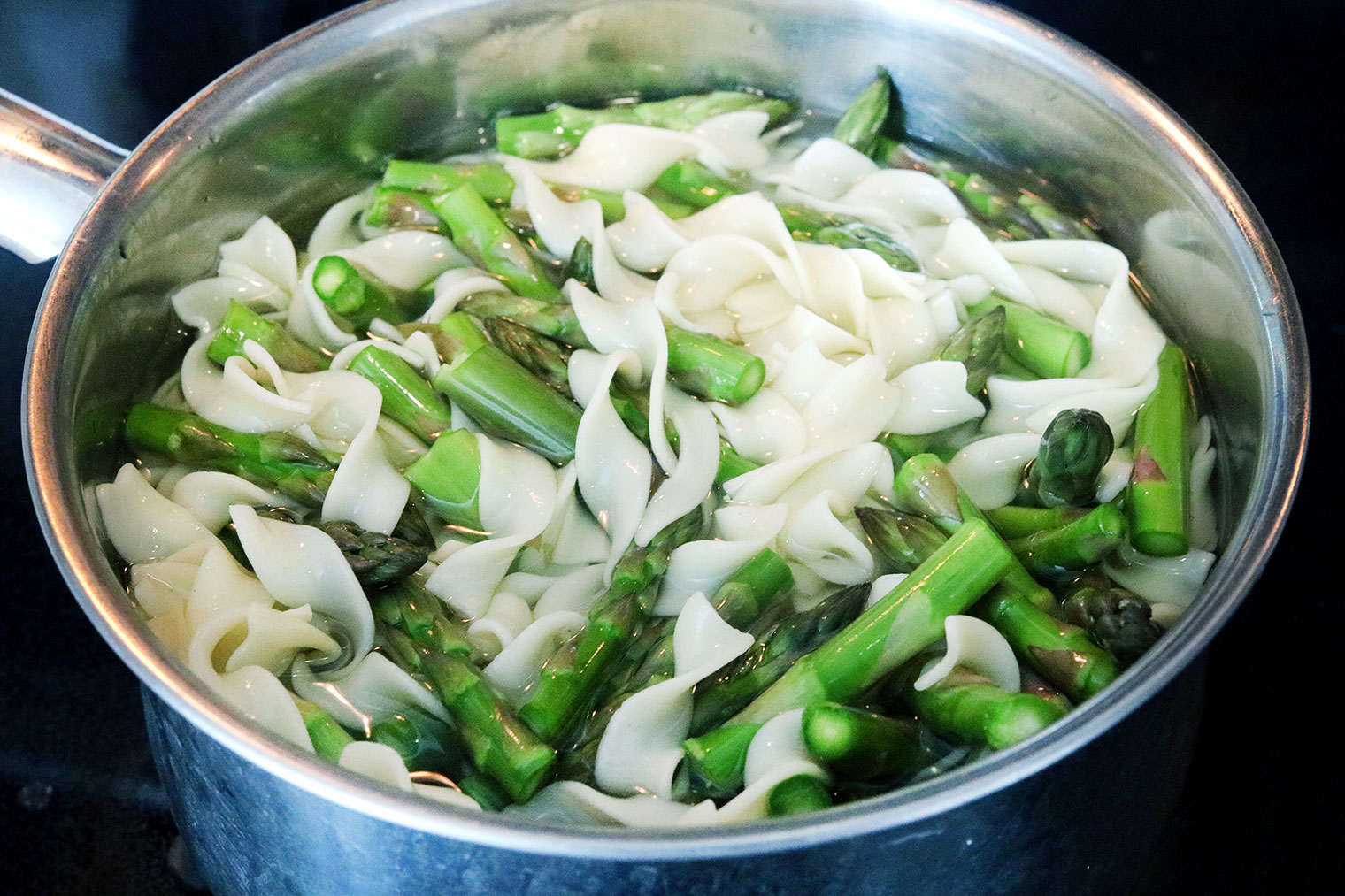 Bring a pot of water to a boil. Add No Yolks noodles to the pot of hot water and boil. Add the asparagus to the pot and boil with noodles for 5 minutes. Drain.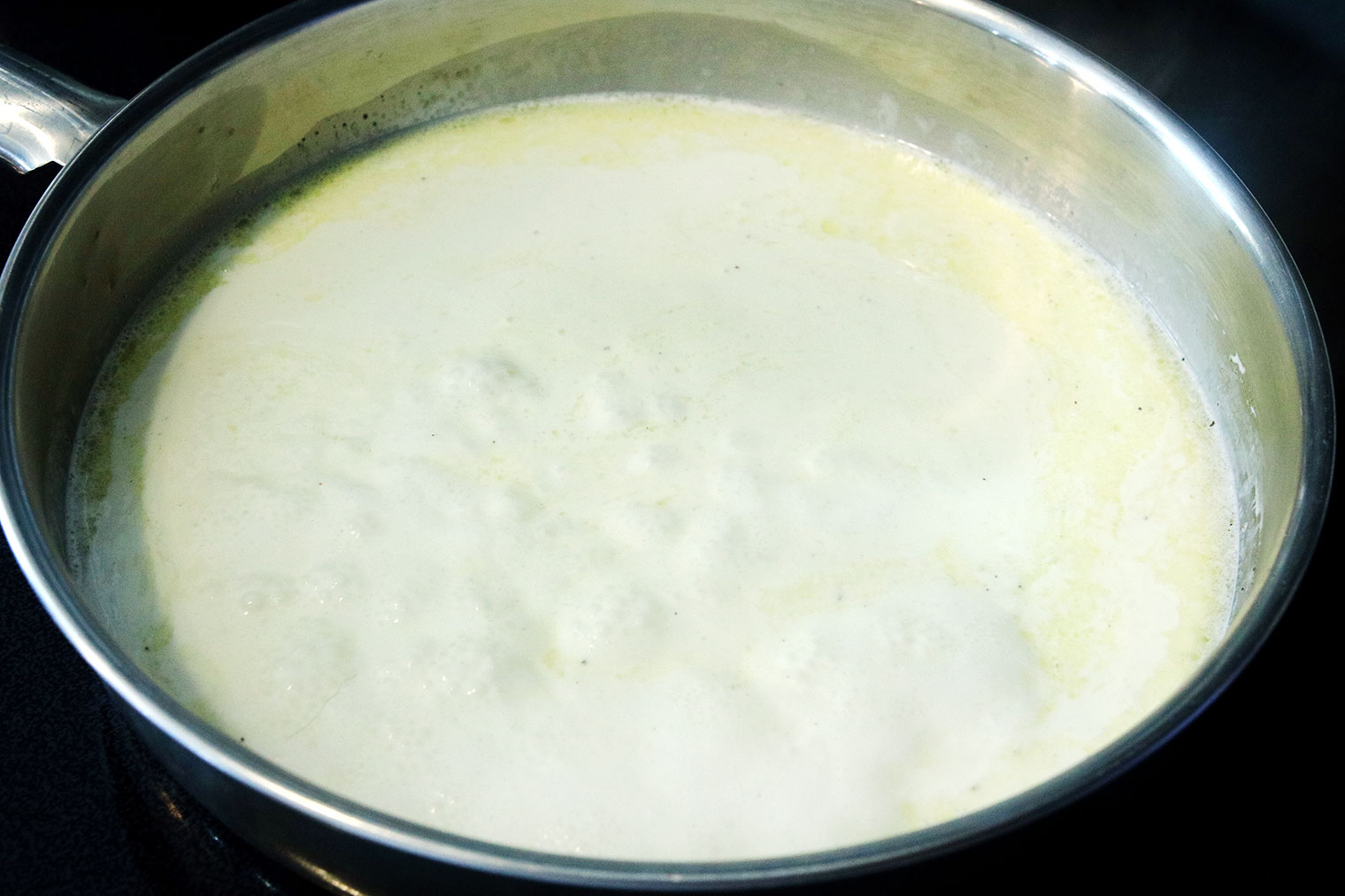 In a sauce pan, combine the heavy cream and butter over medium heat. Bring to a simmer and stir until it thickens. Remove from heat and stir in lemon juice.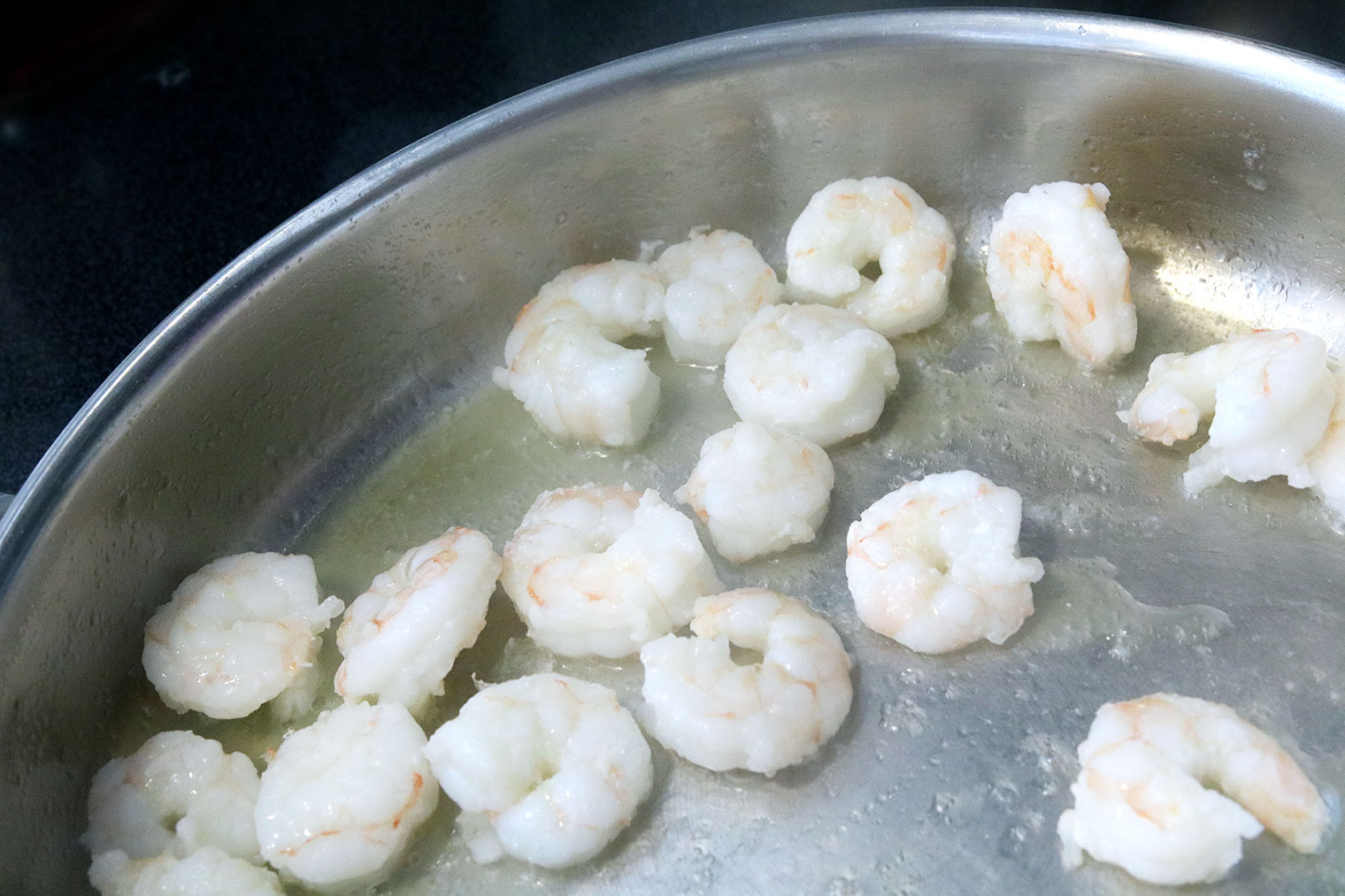 Cook the shrimp in some olive oil and set aside.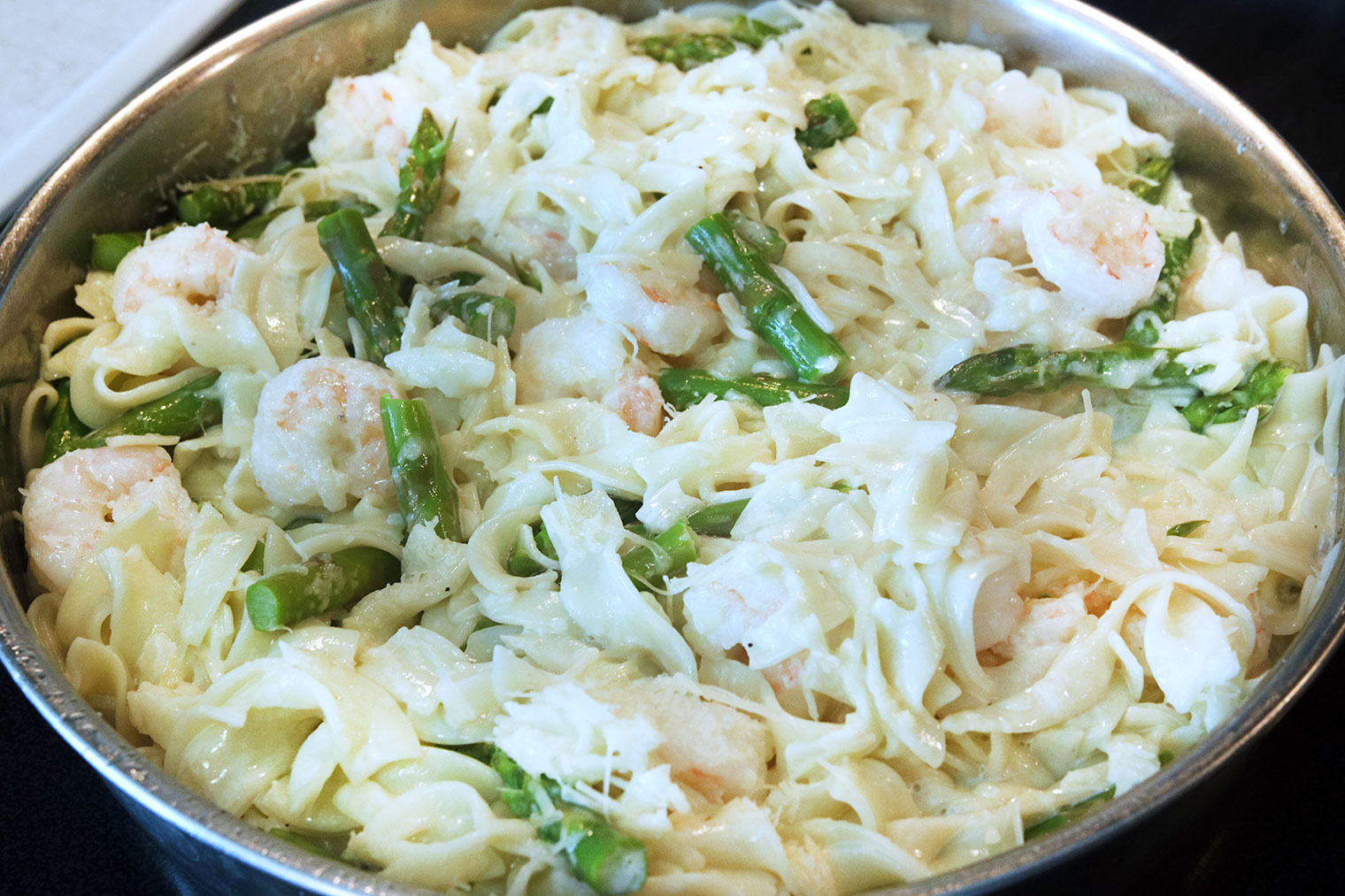 Combine all ingredients together (including shredded parmesan cheese and parsley) into sauce pan and mix for a few minutes.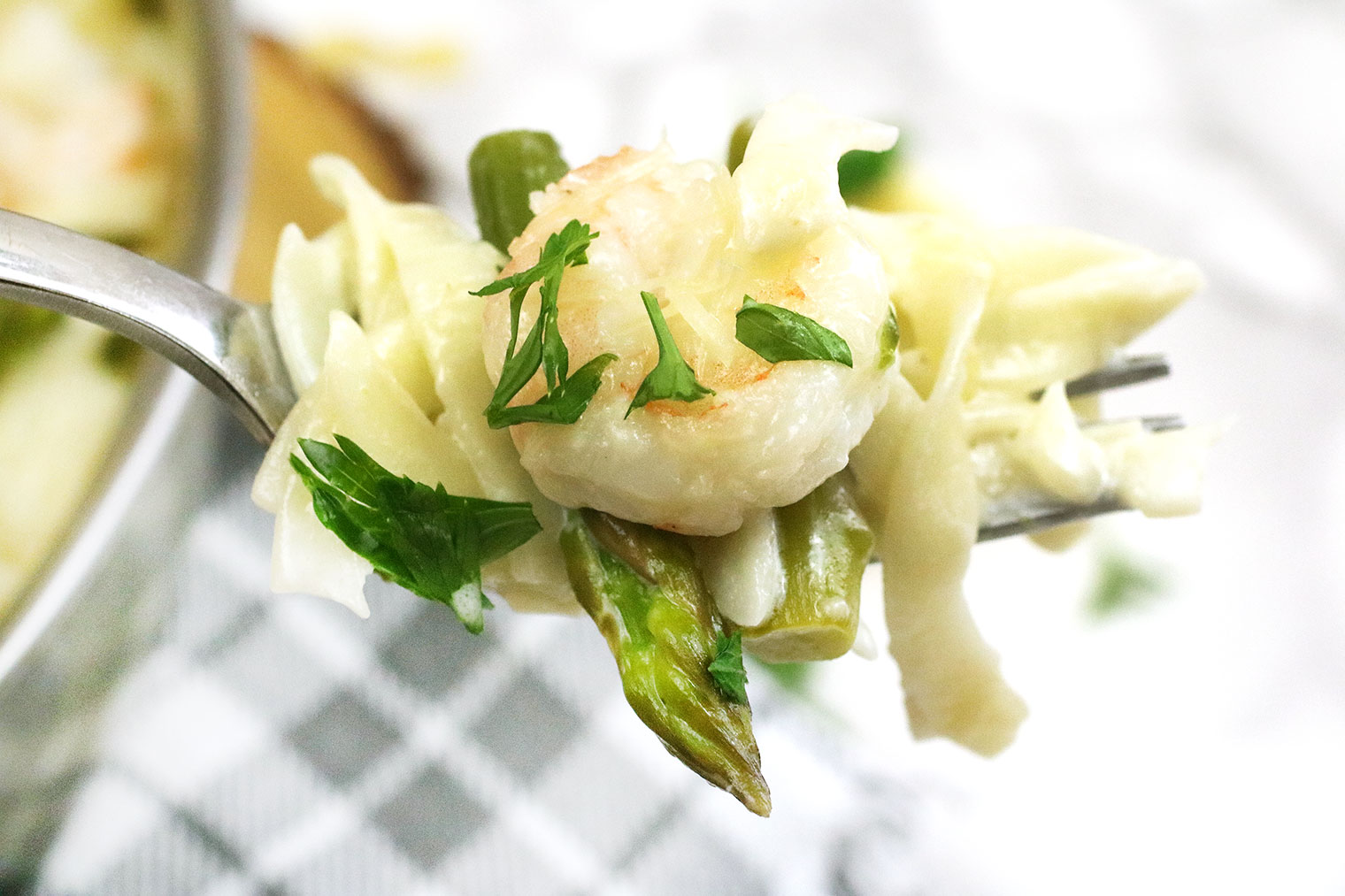 Serve immediately and enjoy! This also warms up beautifully for leftovers the next day!
A recipe made with No Yolks noodles that I would like to try is this Mushroom and Bok Choy Noodle Mason Jar Soup:
You can also find a lot of other creative recipe ideas (with videos!) on the No Yolks noodles recipe page.
Which No Yolks noodles recipe would you try first?
SaveSave
SaveSave
SaveSave
SaveSave
SaveSave
SaveSave
SaveSave
SaveSave
SaveSave