Disclosure: This shop has been compensated by Collective Bias, Inc. and its advertiser. All opinions are mine alone. #ProtectFromPetMess #SeasonalSolutions #CollectiveBias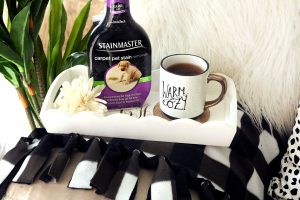 I'm always busy in the fall decorating inside and out and keeping up with the kids fall activities. We have a rag doll cat and she is extra furry. I am always looking for ways to keep the carpeted areas and couches in our house clean since she loves to sleep on them all day long. Today I am sharing how to make an adorable no-sew fleece blanket for your cats to lay on for naps or when they are sunbathing by the window or door. Having this blanket in addition to STAINMASTER® Carpet Pet Stain Remover will make my fall SO much easier and stain free!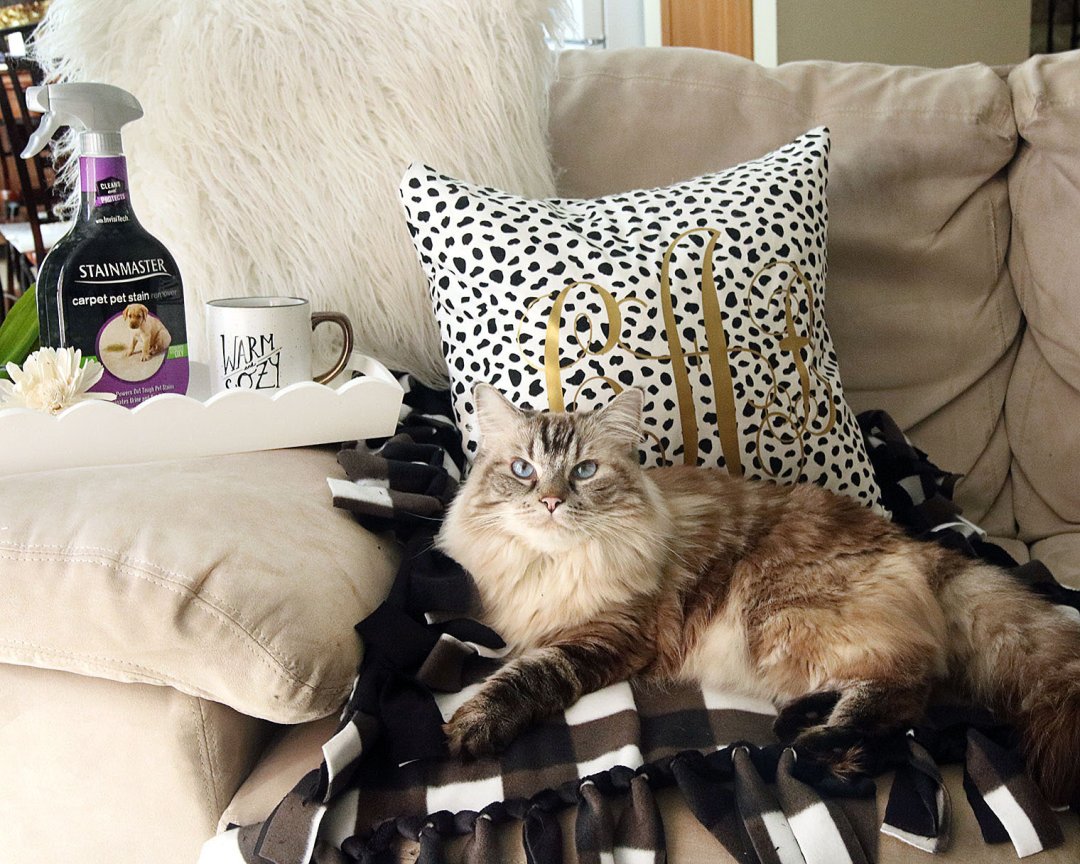 Be sure to hover over the photo above to purchase STAINMASTER® Carpet Pet Stain Remover at Target.
Thanks to STAINMASTER® Carpet Pet Stain Remover, you can breathe easy with its ODOR REMOVE™ technology, which starts to eliminate odors within minutes. I can now easily remove stubborn pet stains with ease. It also helps to clean and protect your carpet against future stains! It repels dirt, protects against re-soiling and leaves no sticky residue behind. I am so glad to have this product in my home, so that I can enjoy the fall without spending as much time cleaning up after my cat. Because, let's face it. Cats can be messy!
How to Make a No-Sew Fleece Blanket for your Pet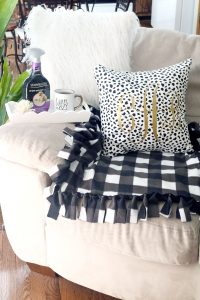 I can sew a little, but if I can avoid it I will! I am going to share with you step by step details on how to make your own No-Sew Fleece Blanket. The technique I'm sharing also shows you how to make the blanket without huge and uncomfortable knots.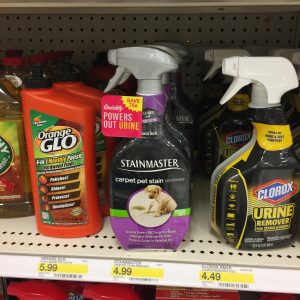 First I went to Target to pick up a bottle of STAINMASTER® Carpet Pet Stain Remover, which is available in the Cleaning Aisle.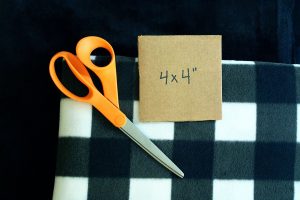 You will need:
1 Yard of Plaid or Print Fleece
1 Yard of Solid Fleece
Fabric Scissors
Small Piece of Cardboard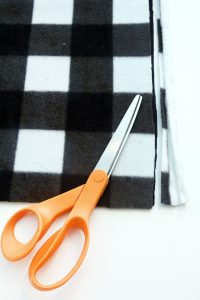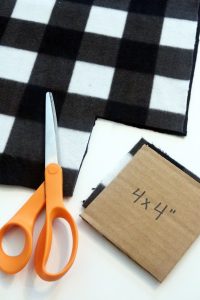 Cut off any frayed or rough edges. Then, line up the solid and plaid fabrics on top of each other.
Take a piece of cardboard and cut it to 4×4″ and remove a square section on EACH side of the blanket (all 4 sides!).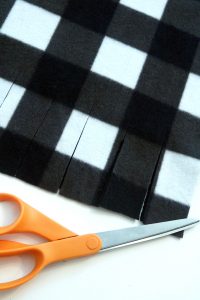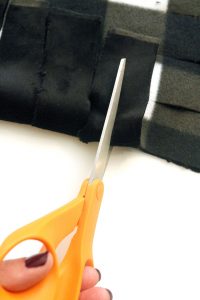 Now you will cut 4″ strips along all four sides of the fleece. Make each strip 1.5″ wide.
Flip all of the strips up so that you see the solid color on top. Then cut a tiny slit into each strip.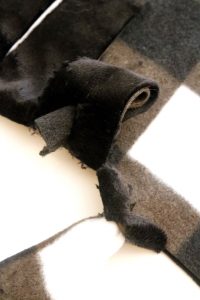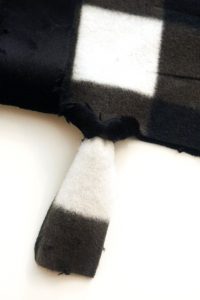 Pull the fabric through and you will have a nice (small!) knot. Do this for each strip until you've finished the blanket.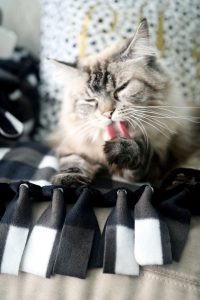 I can lay this blanket on the couch, by the doors and windows to prevent hair buildup and any other stains my cat may leave behind.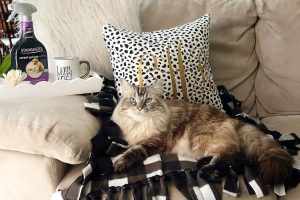 However, we have a lot of areas in our home that are carpeted and I can't put a blanket everywhere that my cat roams. I love that STAINMASTER® Carpet Pet Stain Remover lifts away tough pet stains and eliminates odors. This product is great for pet stains like urine, vomit, and feces, and everyday stains like coffee, grape juice, jelly, chocolate syrup, ketchup, dirty motor oil, and soil.
Some other stain removers can leave a sticky residue that can attract dirt over time, but their breakthrough technology is designed to quickly clean on contact and repel dirt to protect against re-soiling and to keep your carpet looking newer longer.
**STAINMASTER® Carpet Care products are designed for use on stain resistant, nylon, polyester and polypropylene color-fast carpets and rugs. We do not recommend using these products on upholstery, handmade, viscose, natural fibers (including wool and cotton), oriental, antique or bath rugs.**
Be sure to check out STAINMASTER® Carpet Pet Stain Remover to make your fall clean up easier with your pets!
You can visit STAINMASTER® Carpet Pet Stain Remover on Facebook, Twitter, Pinterest and Instagram.
SaveSave
SaveSave
SaveSave
SaveSave
SaveSave
SaveSave
SaveSave
SaveSave
SaveSave
SaveSaveSaveSave
SaveSave
SaveSave
SaveSave
SaveSave
SaveSave