I have received information and materials from ©Johnson & Johnson Consumer Inc. 2017.The opinions stated are my own. This is a sponsored post. #ForBetterTomorrows #BetterTomorrows #FallBack #CollectiveBias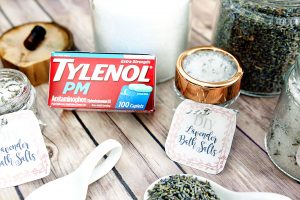 The fall can be hard on my body, with extra aches and pains from training runs for an upcoming fall race and all of the extra outdoor activities that the fall brings. I am so thankful for TYLENOL® PM at Walgreens, because I can get a good night's rest for a full day ahead. I'm also sharing a DIY Lavender Bath Salts Recipe (complete with a printable label!), which is my favorite homemade remedy for my tired achy body.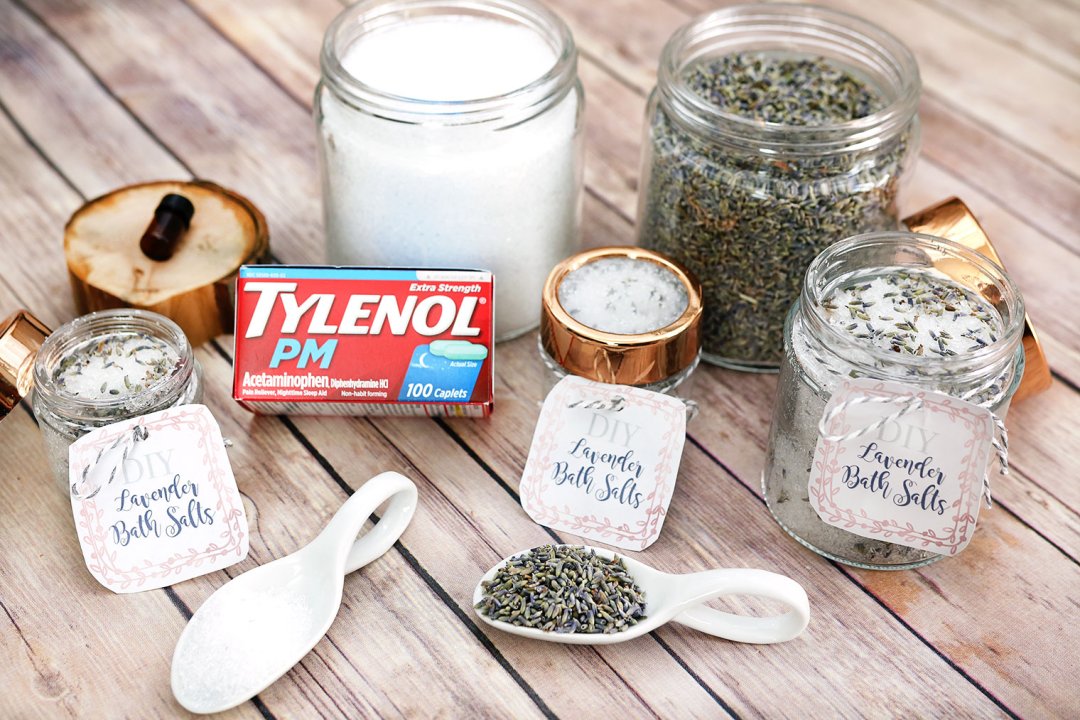 Hover over the image above to shop TYLENOL® PM at Walgreens.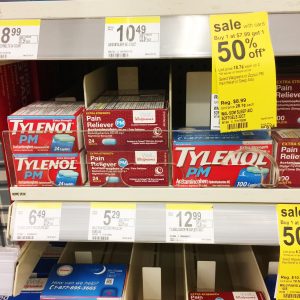 With fewer hours of daylight and with all of the gloomy weather we've been having, a good night's sleep is important to me. A restless night is the worst, especially when you wake up the next morning after tossing and turning all night. I hate waking up tired and unprepared for a busy day, because of a bad night's sleep caused by pain. TYLENOL® PM helps me when I am having interrupted sleep as a result of pain. I picked up a bottle of TYLENOL® PM at Walgreens. Remember to only take TYLENOL® PM as directed.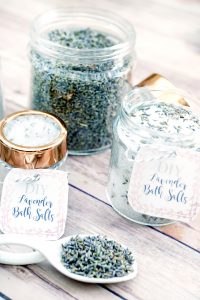 Another way I relax before bed, is to take a nice relaxing soak in the tub with my favorite homemade DIY Lavender Bath Salts Recipe. This relaxes my mind, body and the Epson salt helps my achy legs, especially after a long training run. Taking time out to relax also helps me think about my day and I feel less anxious and more prepared to tackle the next day.
How to Make a DIY Lavender Bath Salts Recipe w/ Printable Label for a Good Night's Sleep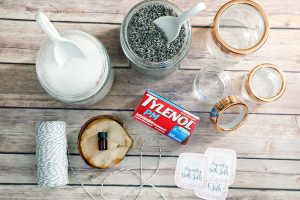 Supplies Needed:
Epsom Salt
Dried Lavender Flowers
100% Pure Lavender Essential Oil
Storage Jars
Paper & String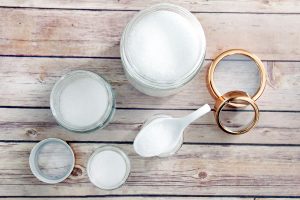 Fill each jar halfway with Epsom salt.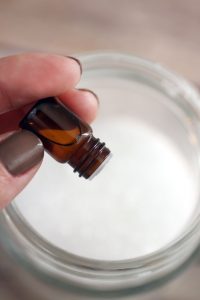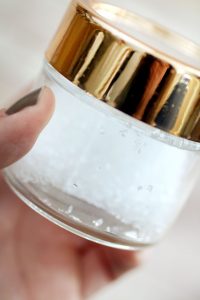 Add 10-15 drops of essential oil, depending on jar size. Seal the jar and shake to mix.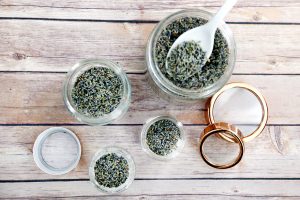 Add 1 tablespoon of dried lavender flower..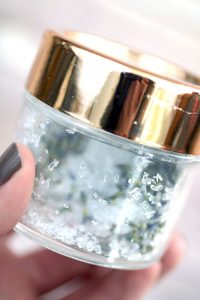 Seal the jar and shake again.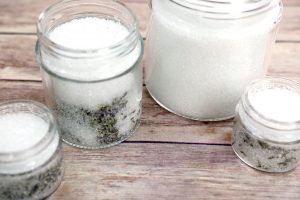 Top jars off with Epsom salt and shake once more.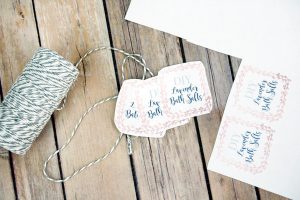 I created some printable labels that you can print out for your jars.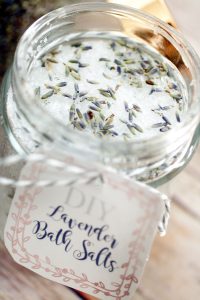 Tie the tag onto your jar with some string and you can give these out for gifts for the holidays, or keep a larger jar around the home for your own personal baths.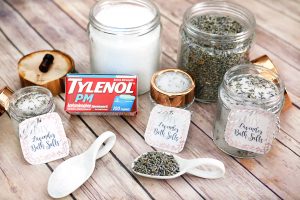 What helps you to get a better nights sleep? Be sure to check out TYLENOL® PM on Facebook and YouTube.
TYLENOL® PM contains a pain reliever and nighttime sleep aid. ©Johnson & Johnson Consumer Inc. 2017 The third party trademarks used herein are trademarks of their respective owners.
SaveSave
SaveSave
SaveSave
SaveSave
SaveSave
SaveSave
SaveSave
SaveSave
SaveSaveSaveSave
SaveSave
SaveSave
SaveSave
SaveSave
SaveSave