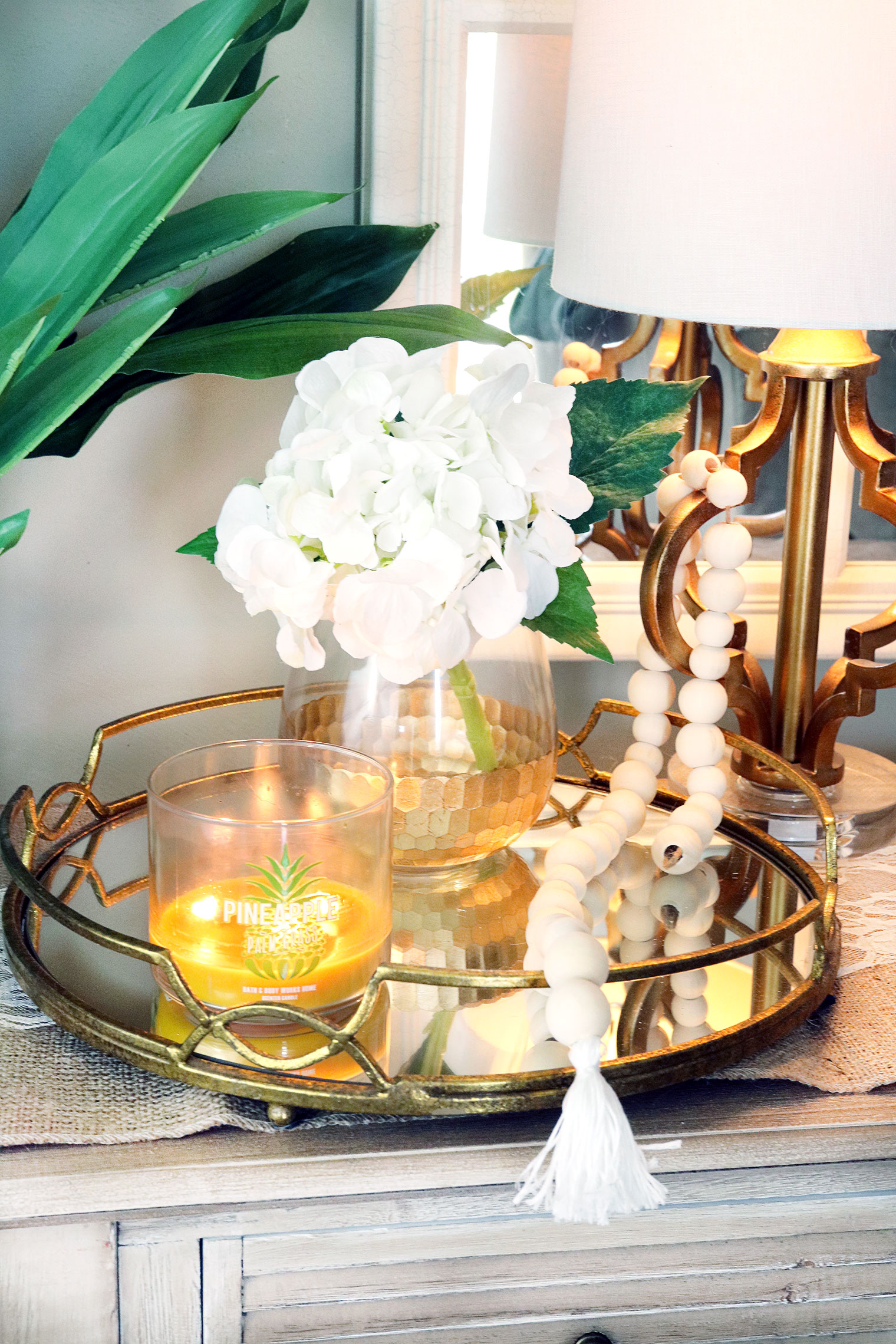 Shop This Post:

I've been wanting a wooden bead garland for awhile for my home, I think it's such a great piece to decorate with and would fit in with the neutrals in my home. When I saw one in Target's Threshold line, complete with a tassel on the end I knew I wanted to buy one or two of them for my home. To my dismay, by the time I got around to purchasing it online, they were all sold out! Boo! #storyofmylife So, I decided I would DIY my own and today I'm sharing how you can easily make your own wooden garland with a tassel. It's so easy! I purchased the beads and made three of them all in one afternoon!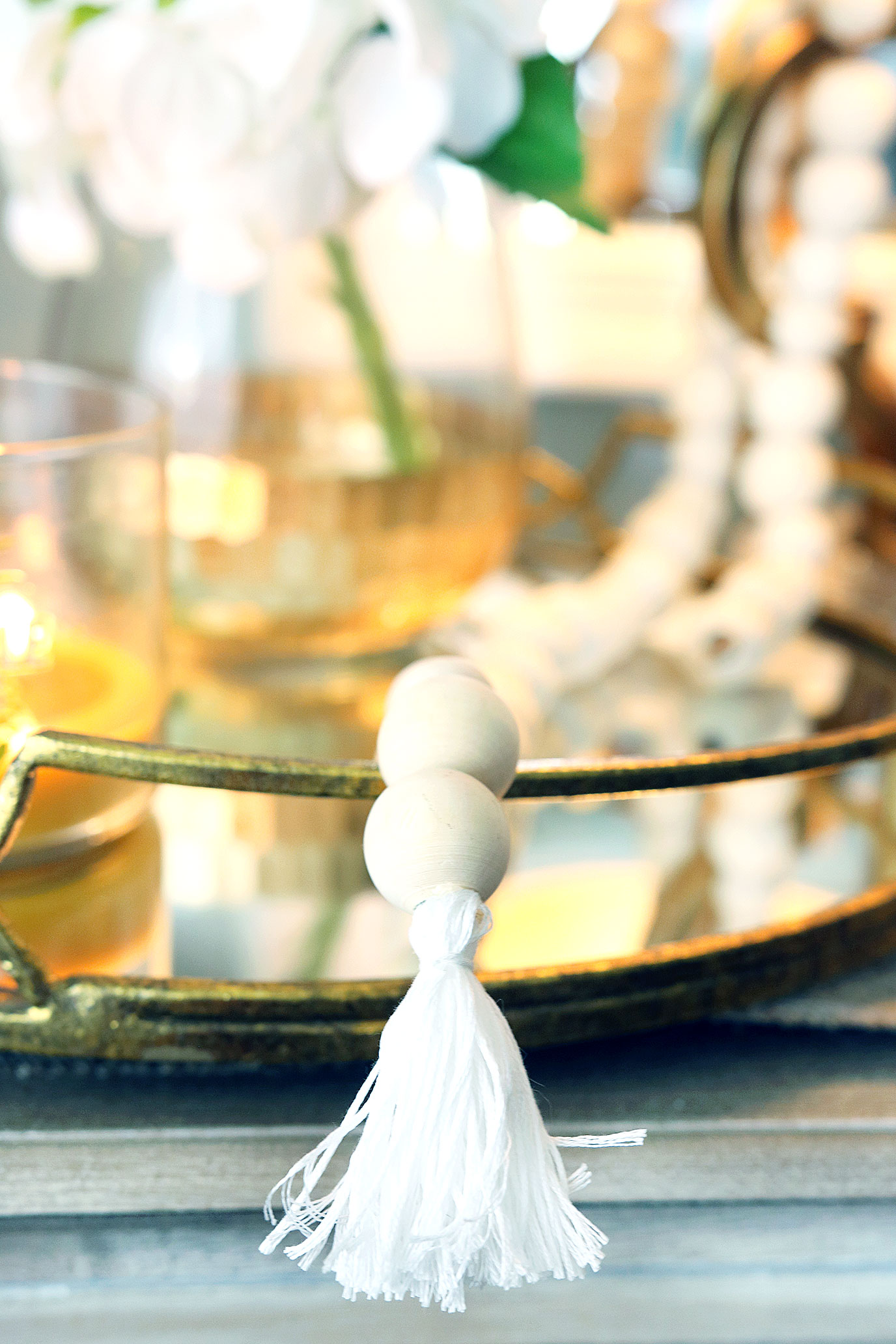 I decided to go with unfinished beads in two different sizes and an embroidery thread tassel. I did one tassel in a white color and the other in a burlap/brownish color.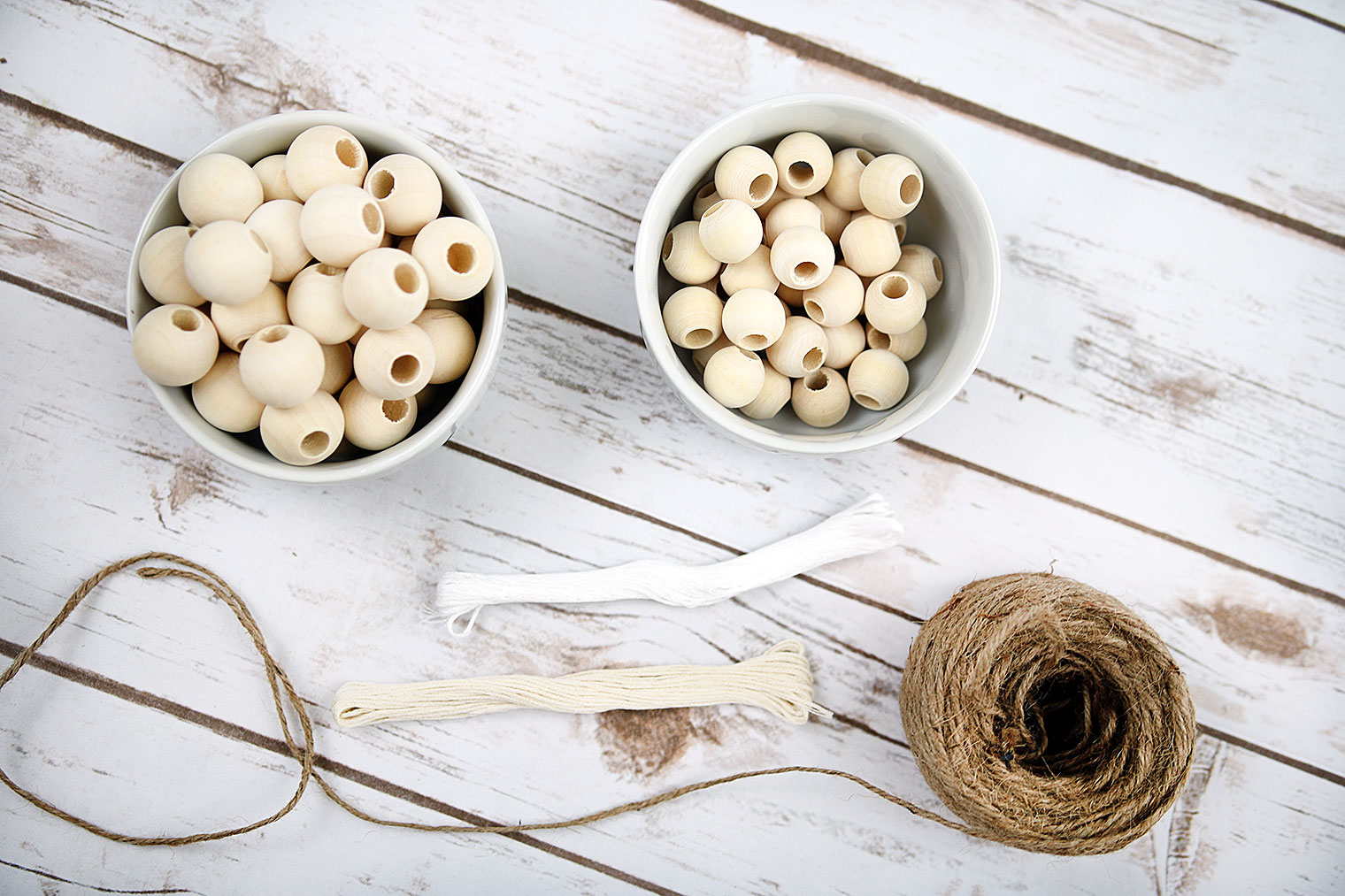 Shop This Post:

Finding the beads was the most difficult part of this project. The first Hobby Lobby I went to, only had the smaller sized beads. Then, I ran to Michaels and a hobby store called Schaffer's and they didn't have anything I could use. So, I ran to a second Hobby Lobby and found the bigger beads, but not enough of them. I decided to buy all of bigger and smaller sized wooden beads that they had and went to a third Hobby Lobby and FINALLY found enough of the bigger beads. I landed up having enough beads to make 3 garlands! I am going to gift the third garland to someone special to me, so it isn't pictured! 🙂 You may want to shop on Amazon for your wooden beads, especially if you have Prime. It may save you some time from trying to find them in an actual store!
If you buy your beads at Hobby Lobby, you'll find the unfinished wooden beads in the jewelry aisle. The bigger beads were 16 to a package and the size down was 12 to a package. They didn't have dimensions on the packages, but they weren't hard to find. I used 20 of the larger beads and 18 of the smaller beads PER garland. I did a pattern of 2 larger beads, 2 smaller beads, repeat, repeat. But, you can do a garland with a pattern of however you like!
You'll also need jute twine, embroidery thread (for the tassel) and a hot glue gun.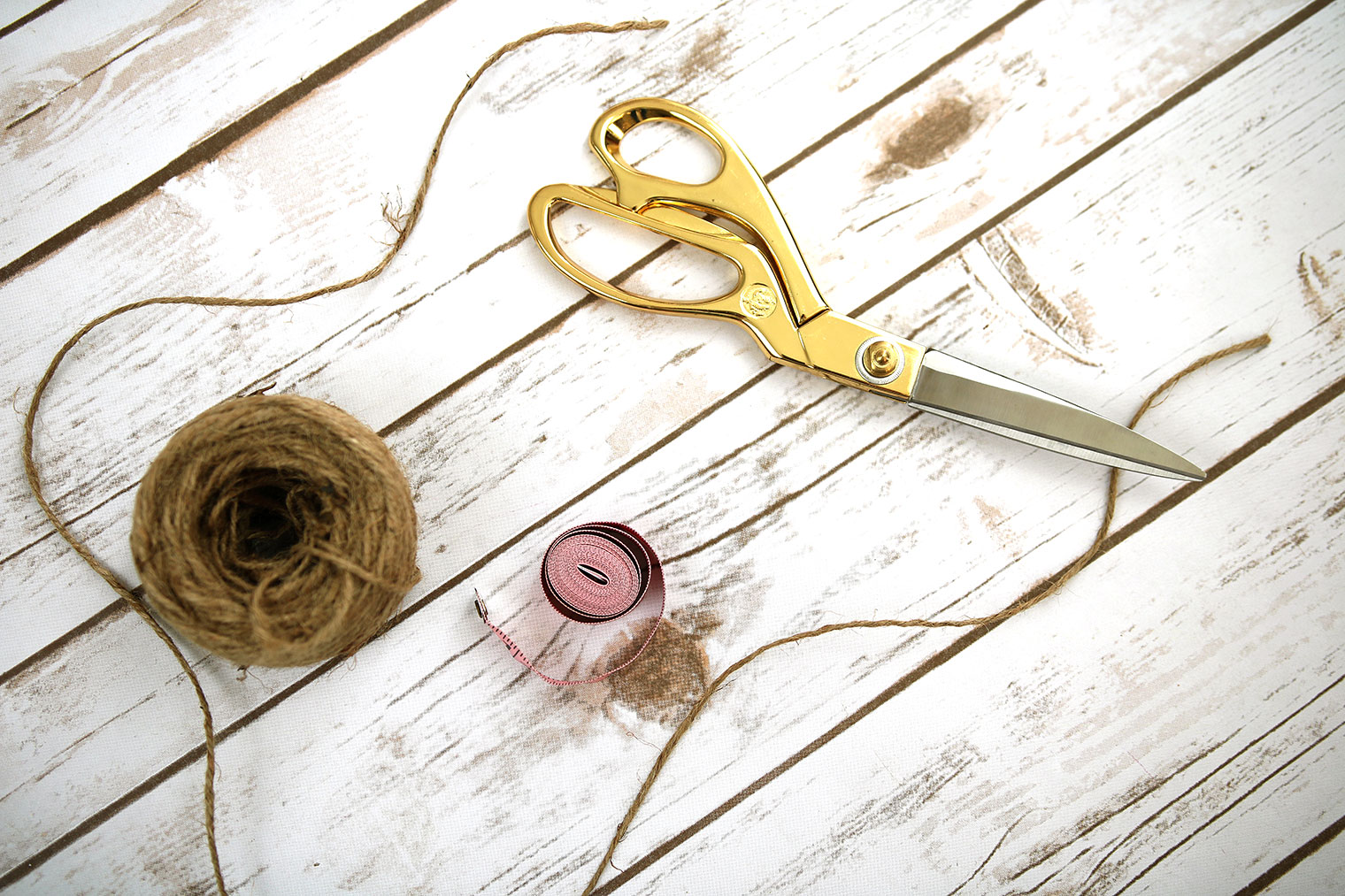 First, you'll cut the jute twine to 37″ long. Later, you'll add your beads to the jute twine.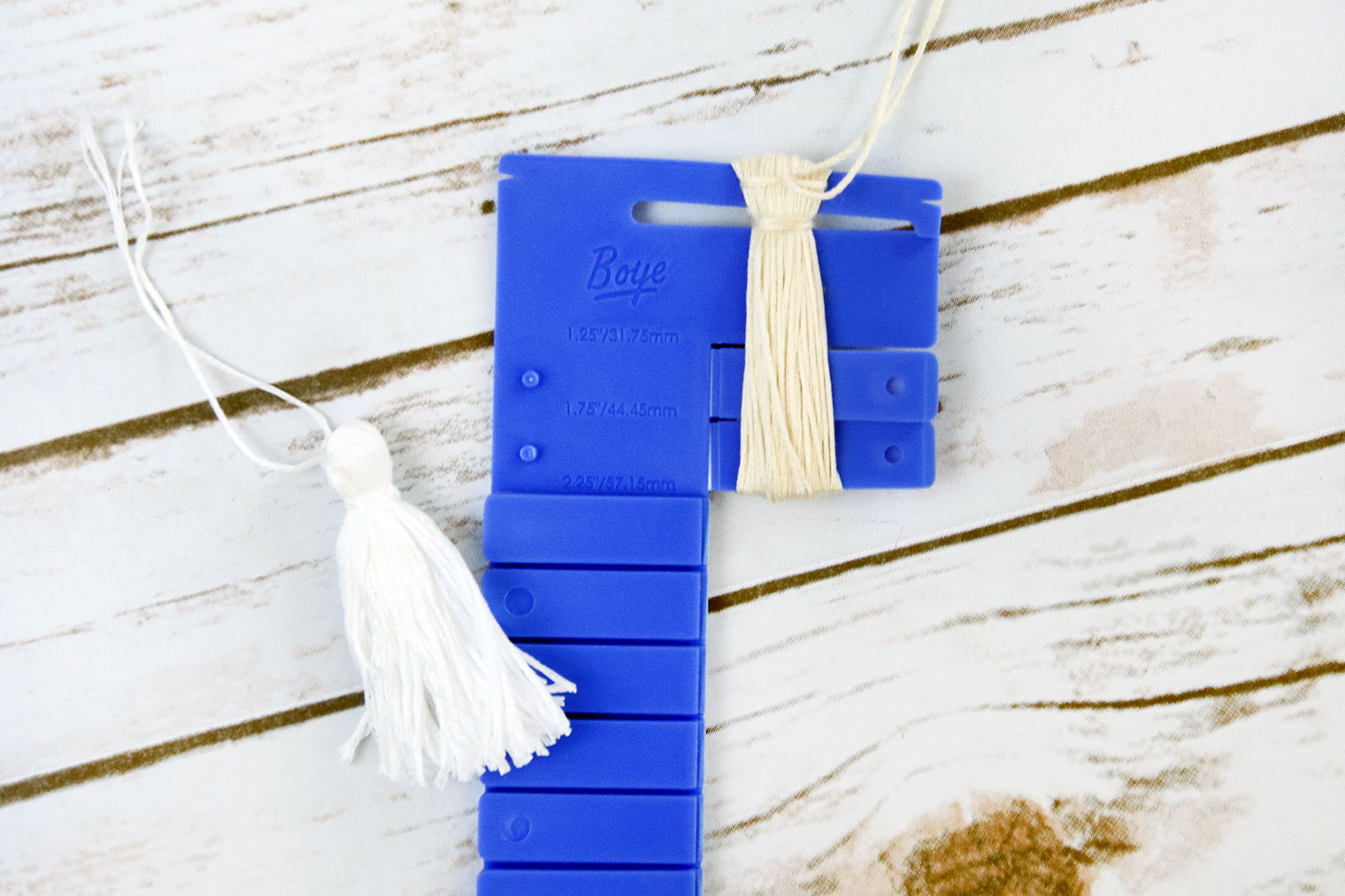 Shop This Post:

Next, you'll make your tassel. There are hundreds of tassel making tutorials online. However, I got a tassel and pom pom maker for Christmas and decided to try out the tassel maker. Lordy, why didn't I have this tassel maker earlier in my life? #easyaspie You can buy your own tassel maker here. #notsponsoreditjustworks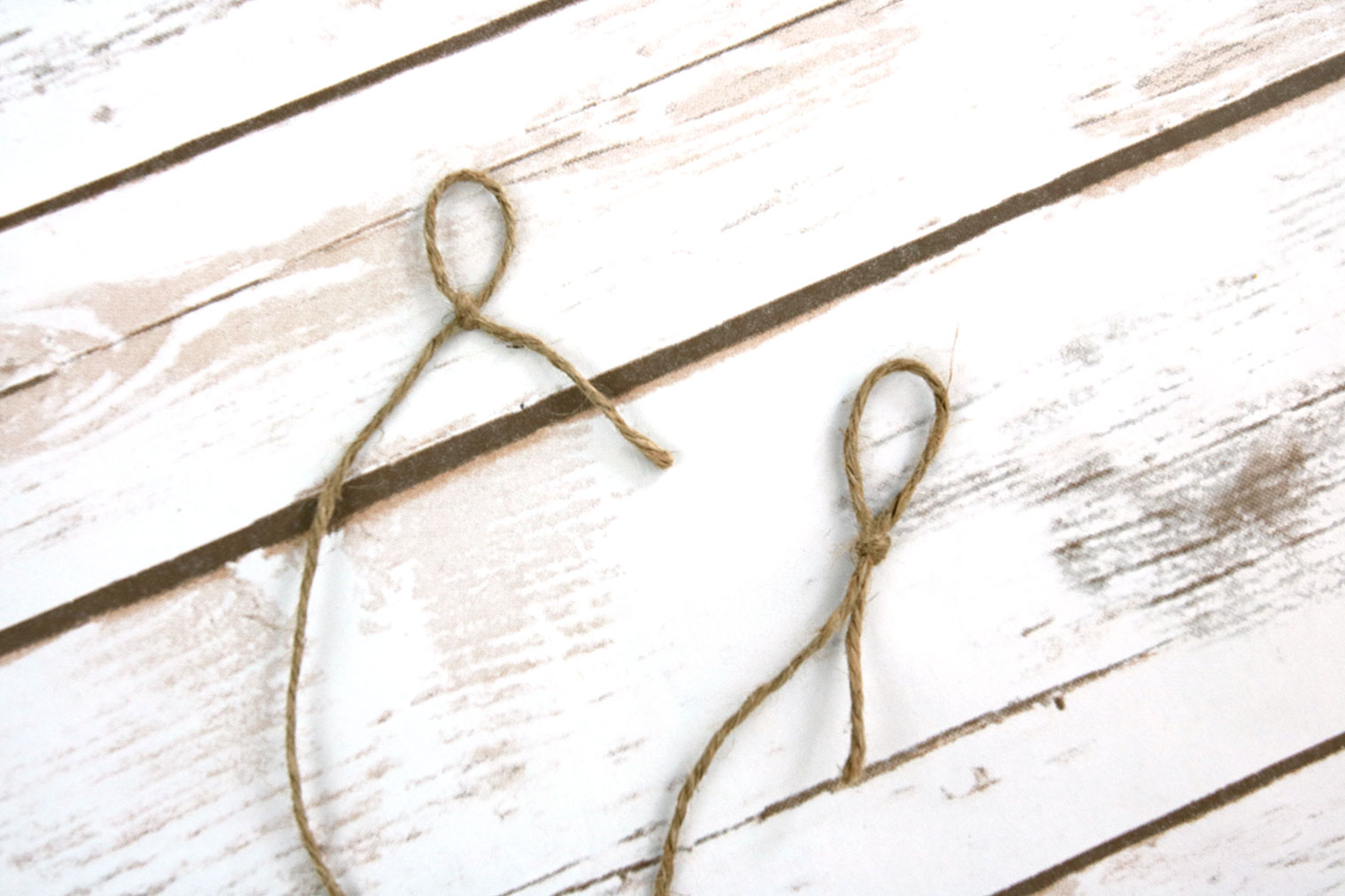 You'll want to make a little loop at the end of your jute twine. This is so you can hang the wooden garland or attach it to the end of something.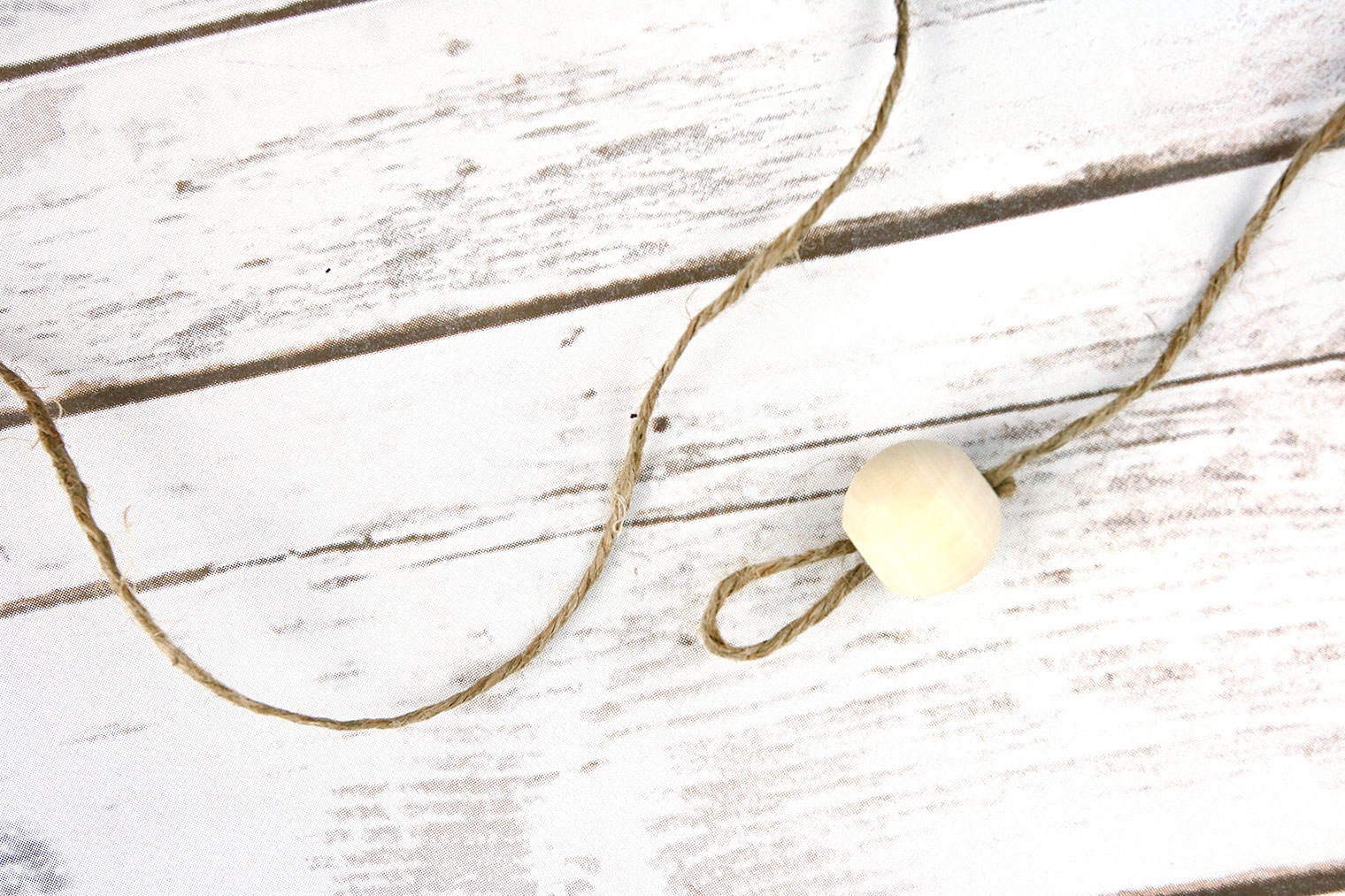 Then, hot glue your first wooden bead to the very end of this loop to secure it.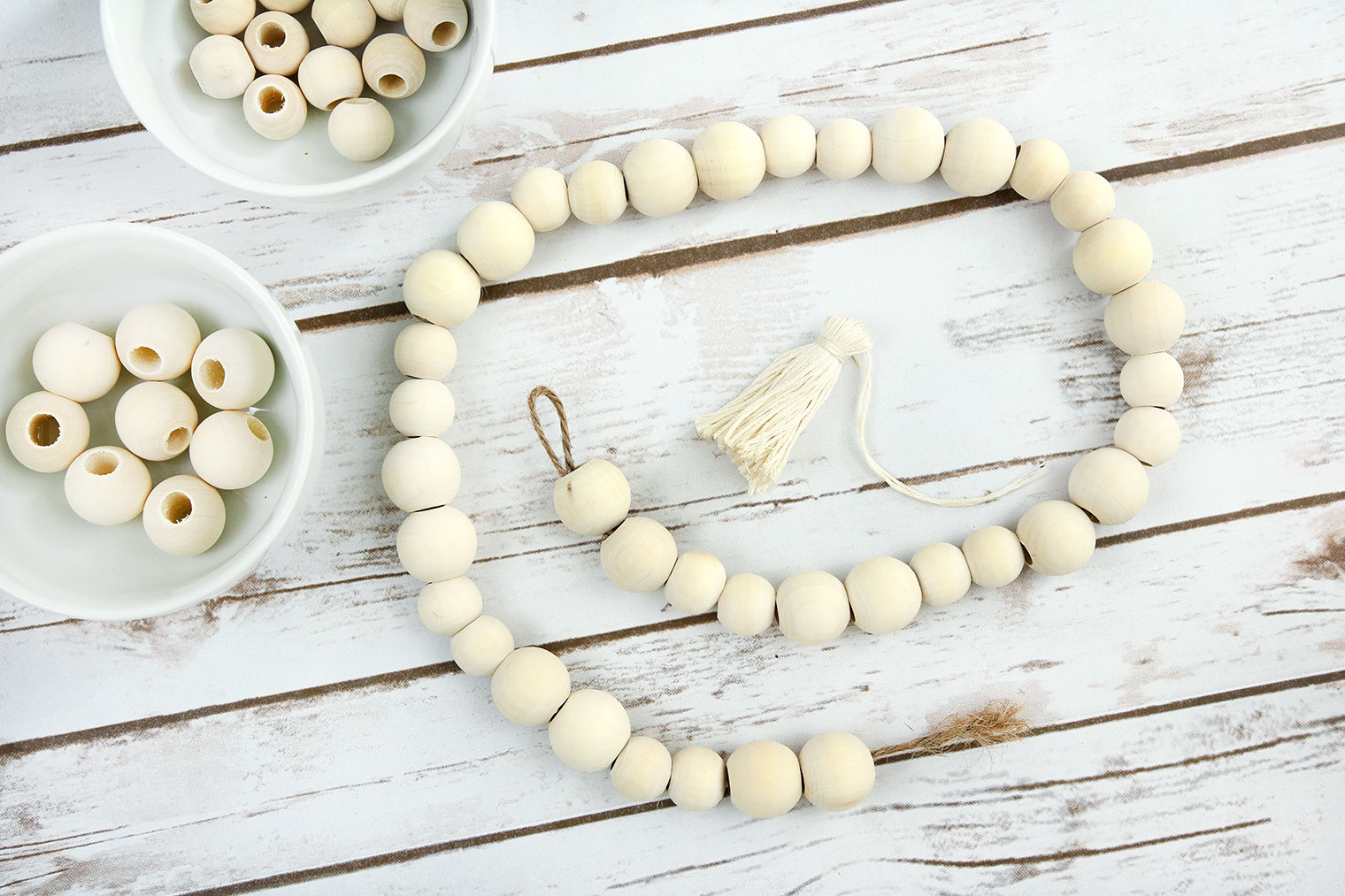 Add on the rest of your beads. I did two big beads, two little beads and repeated this sequence. You can put the beads on in any order that you like… it's your garland.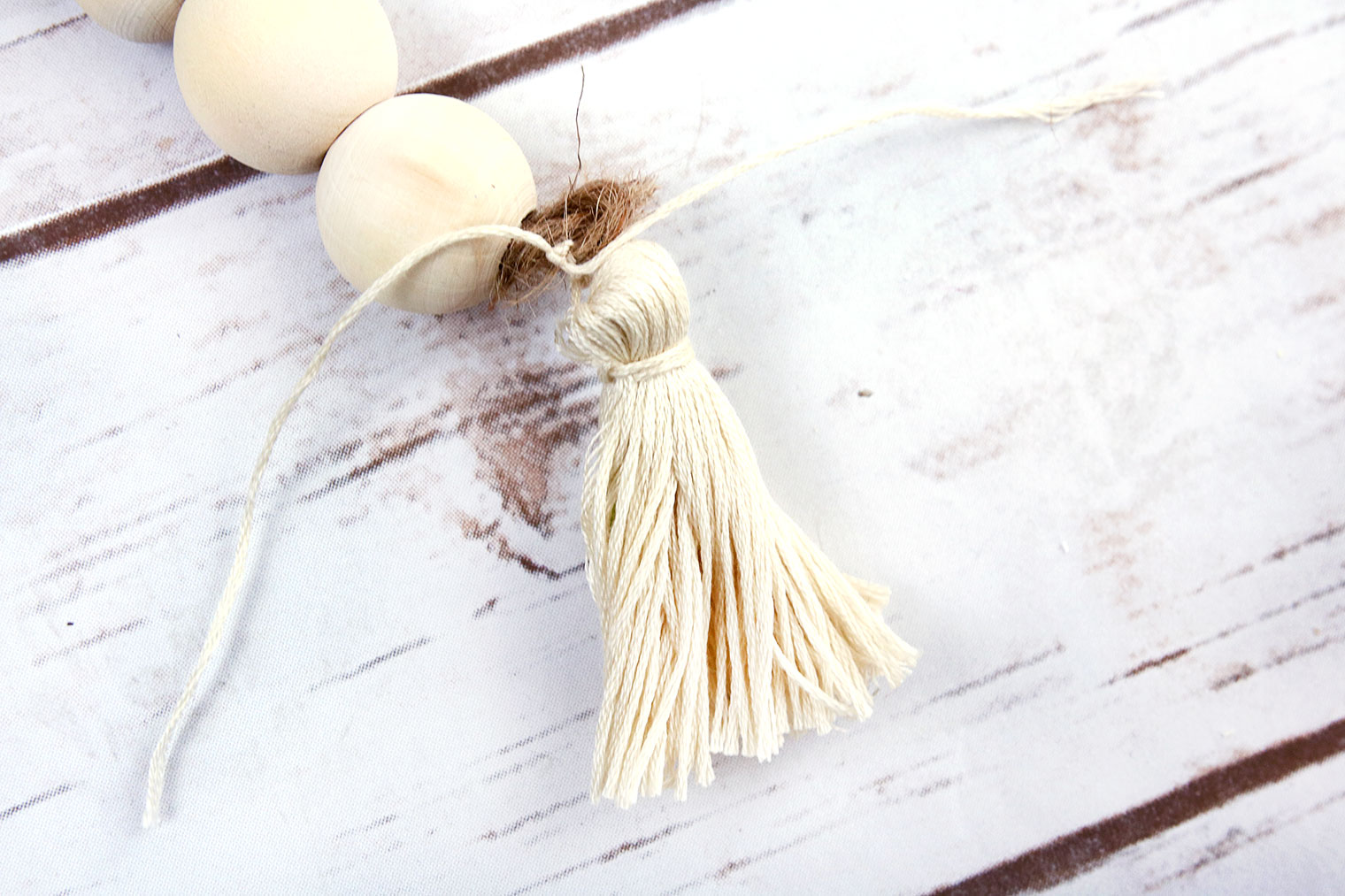 Tie your jute twine into a loose knot BEFORE adding the last bead. Take the loose strings from your tassel and tie them inside the jute twine knot. Then, tighten the jute twine to tightly close the knot. Add a little hot glue to the knot on your jute twine and add the last bead and the hot glue will secure it.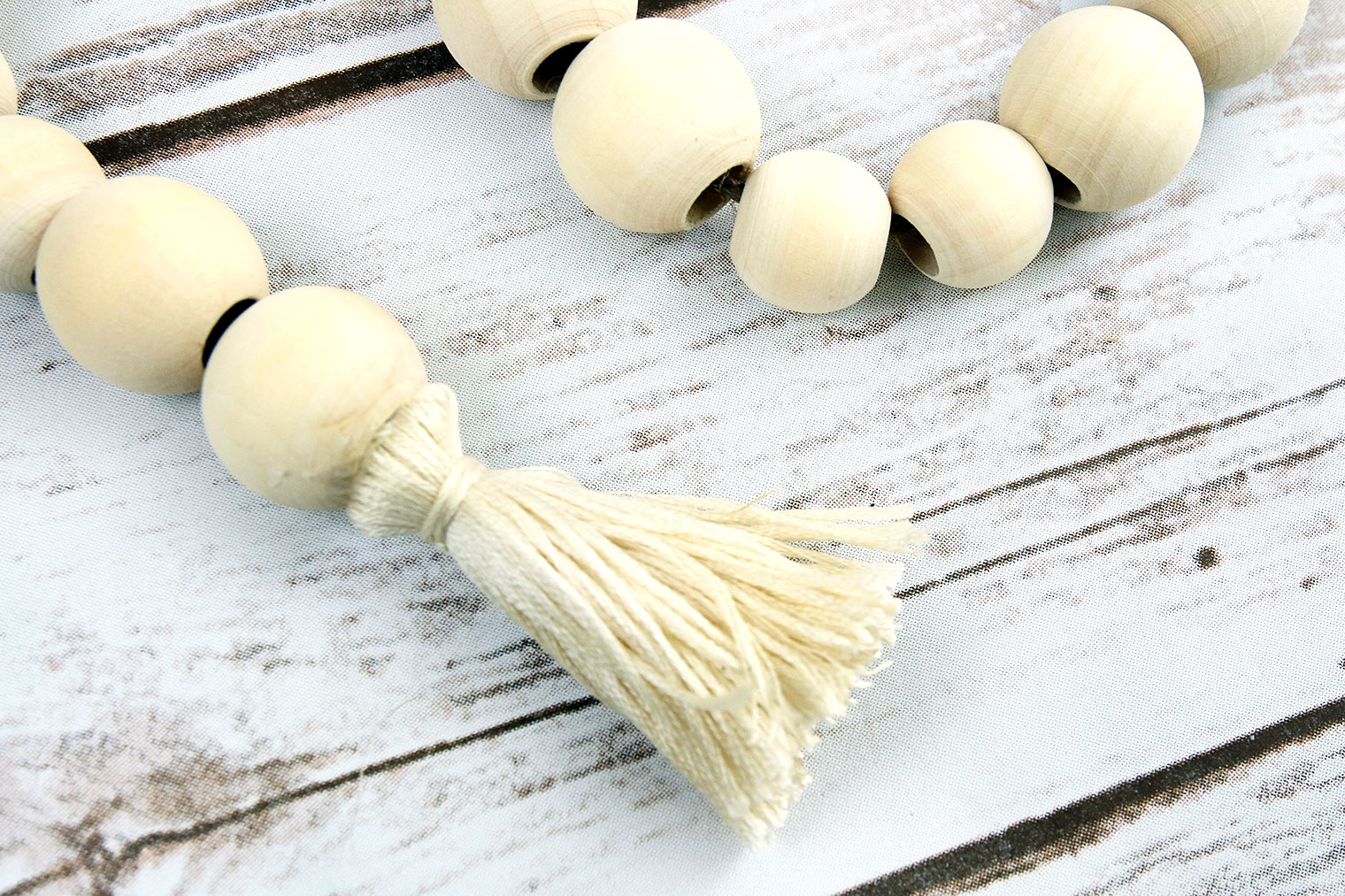 Add a little hot glue to the top of the tassel and secure it by sticking it into the hole of the last bead.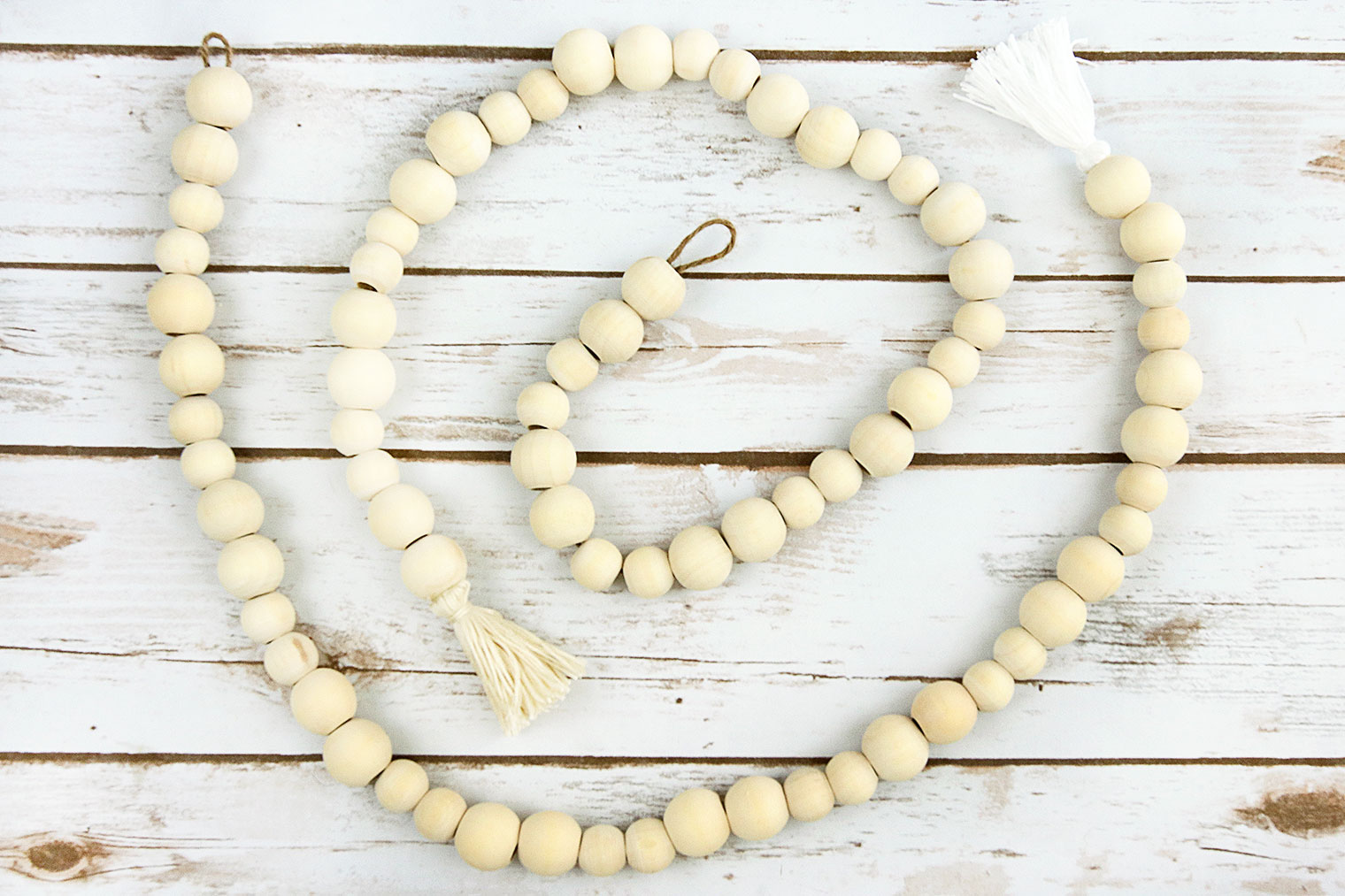 Shop This Post:

This is what your wooden bead garland with a tassel will look like when you're done!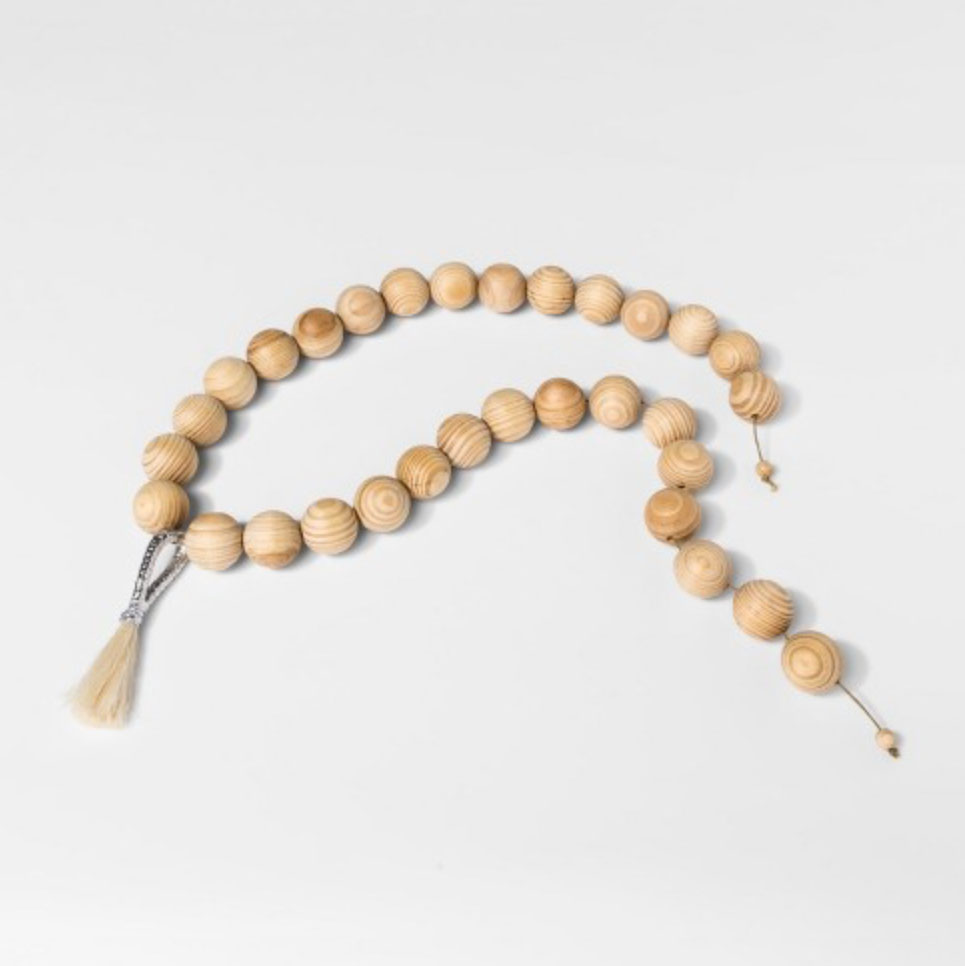 This is what the Threshold wooden bead garland with tassel looked like… I think I like mine better. 🙂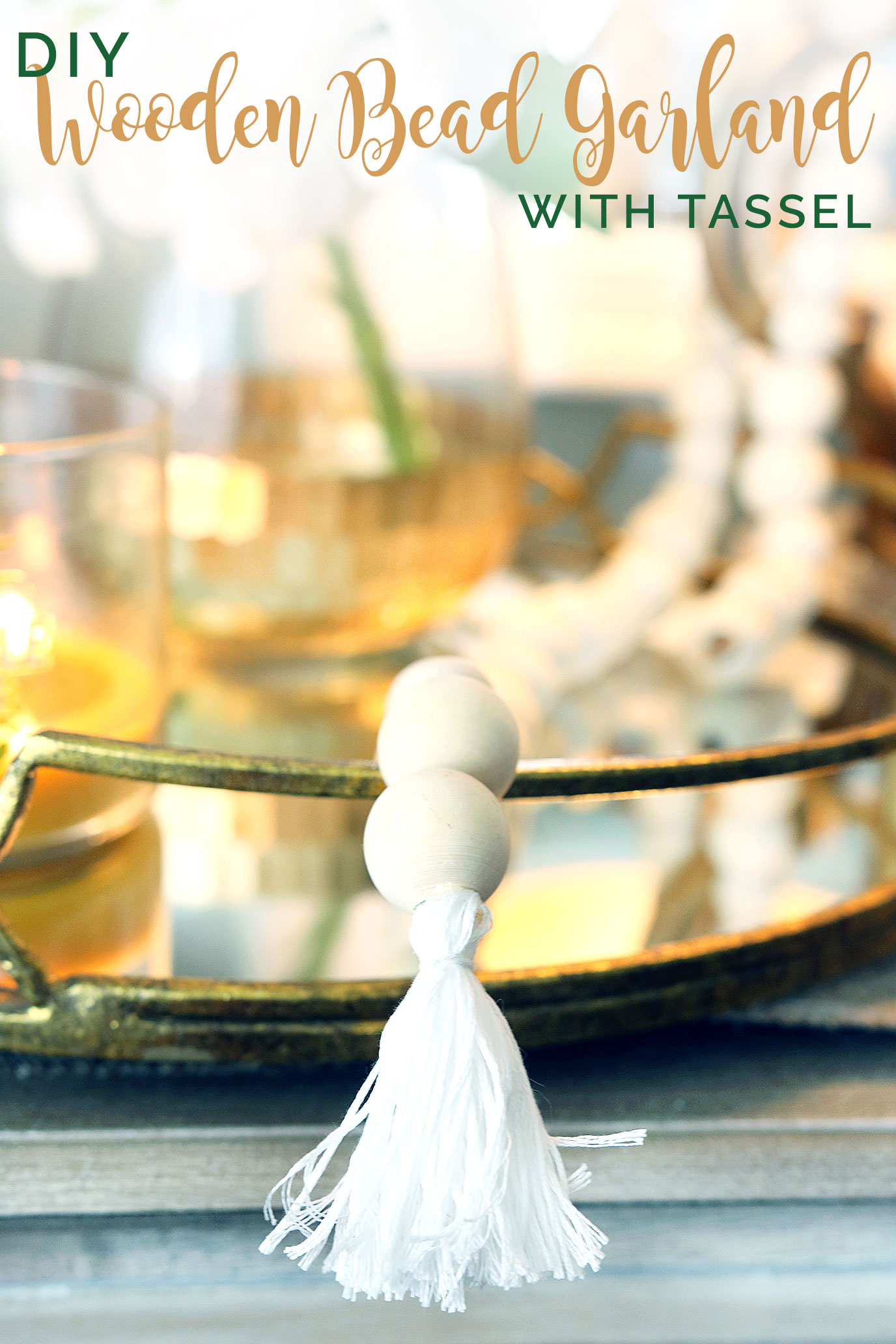 Shop This Post:

I can't wait to decorate my home with these bead garlands and the one that I'm making for a friend is going to have a colored tassel, because some people aren't all about the neutrals like me. 🙂 If you love this project, I'd love for you to give it some love by pinning the above image. Thank you!
SaveSave
SaveSave
SaveSave