Today I'm sharing a collaborative article, 8 Thoughtful Holiday Gift Ideas for the Man in Your Life, because it is never too early to start thinking about holiday gift giving.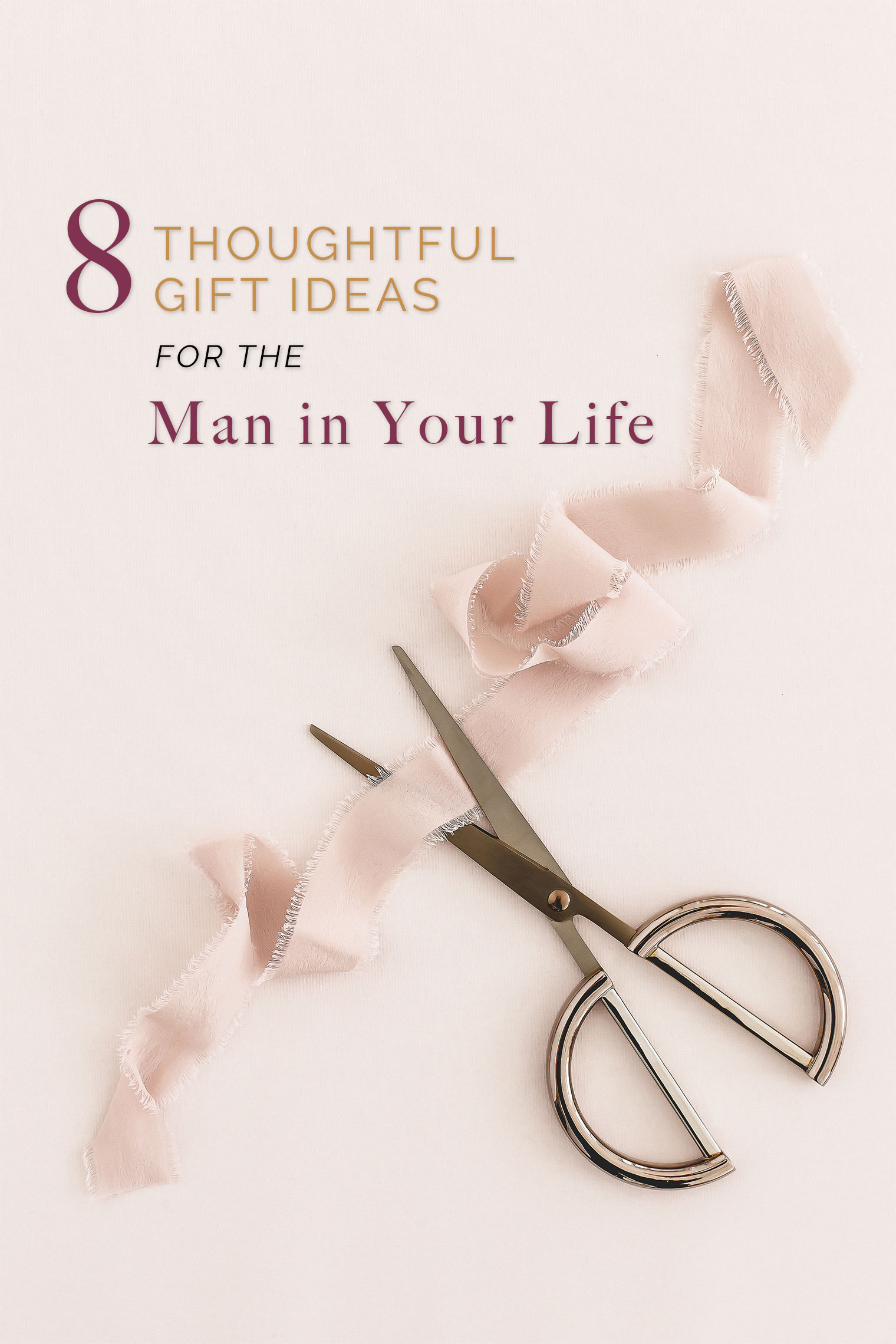 Looking for the perfect way to surprise the guy on your list this holiday season? We all know that finding good gifts for men is a unique sort of challenge. You have to find something that's simultaneously practical, cool and plays to his personality. But fear not! Here are some thoughtful holiday gift ideas for guys of all persuasions, regardless of if he's into sports, traveling, food, clothes, science, games or getting dirty outside. Whether it's for your significant other, dad, grandpa, brother, uncle or son, you can be sure these unique holiday gifts will get the gold medal!
Idea One – For the Jet-Setter: Going the Distance
If your guy loves to travel (or if he has to for work), there are a hundred ways to celebrate in gift form! Take the practicality-meets-style angle with a leather monogrammed weekender that he can take with him on his next set of thousand-mile journeys. This is the perfect pick for the stylish dude who loves a good, old-fashioned weekend getaway or week-long vacay, and it makes a solid carry-on for quick trips. If he's big on going abroad, consider a monogrammed passport holder and luggage tag so he's prepped and ready (minus the packing) for his next jet-setting jaunt.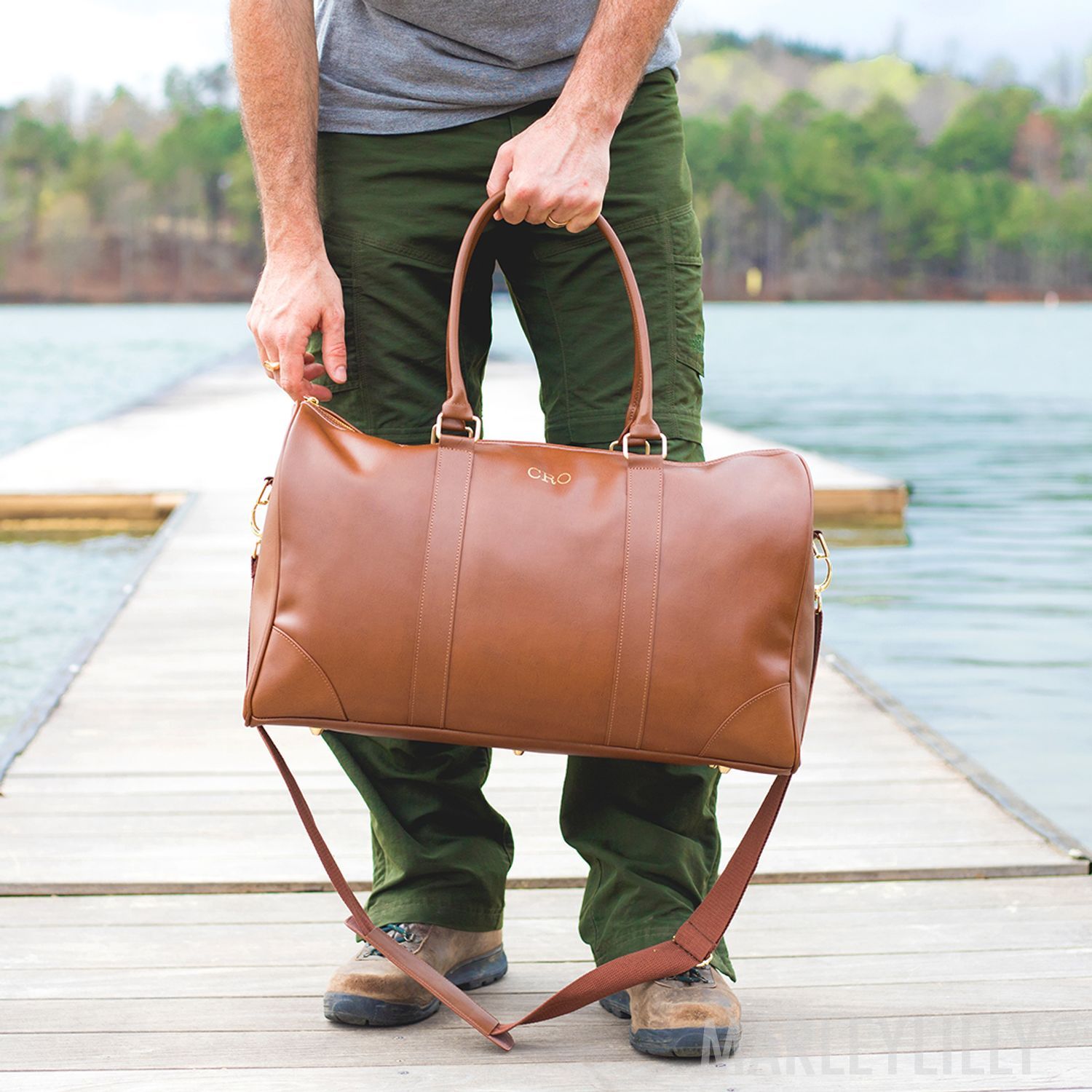 Idea Two – For the Sports-Lover: Drink it Up
What goes with baseball, basketball, football and soccer? Jerseys, big screens and beer, of course! Any sports-loving guy would get a big kick out of a set of customized glasses, a flask or a koozie, especially when you pair it with his favorite local brew or spirit. If you want to get even more creative, pick out tailgating gifts that encourage him to root for the home team in style, like a personalized tailgating chair or cooler.
Idea Three – For the High-Style Dude: Tailored and Tailor-Made
Picking out gifts for stylish men is truly one of the most challenging endeavors at holiday time, but a quick flip-through of GQ or Esquire (or Pinterest, if you're a modern shopper) will get you inspired to add something truly special to his closet. Guys who are big on fashion tend to have particular taste, so rather than picking him out something that may not get worn, consider the practical side of things with a gift card to his tailor so he can order custom suits or have his favorite styles tailored for a perfect fit. Stylish guys also tend to have a lot of shoes, ties and accessories, so anything you can do to help him organize his things—a watch box, tie hanger or shoe rack, for example—will be a win.
Idea Four – For the Gamer: Creative Ways to Level Up
If the guy on your list spends much of his free time gaming on his console, phone or PC, then you can bet he'll love a gamer-focused gift! Rather than going the obvious route and giving him a new game or piece of gaming equipment, surprise him with a thoughtful and unique gamer's gift, like a retro gaming console (hello, Atari) or a T-shirt featuring his favorite video game characters. If you're feeling crafty and want a gift that's a one-of-a-kind, you can make your own gamer crafts with stuff you already having lying around the house. 
Idea Five – For the Science Freak: Out of this World Gifts
Let's celebrate the men whose lives are all about STEM! Whether he's a teacher, a researcher or simply loves the mystical complexities of the world, he'll love science gifts that educate and inspire. If he's obsessed with learning, give him something he can tinker with, like a robotics kit—no guy would complain when given the chance to put something together!—a coding kit or even a large-scale LEGO kit. If you prefer something sentimental or romantic for your spouse, give him a Personalized Star Map that shows the night sky the night you met or got married!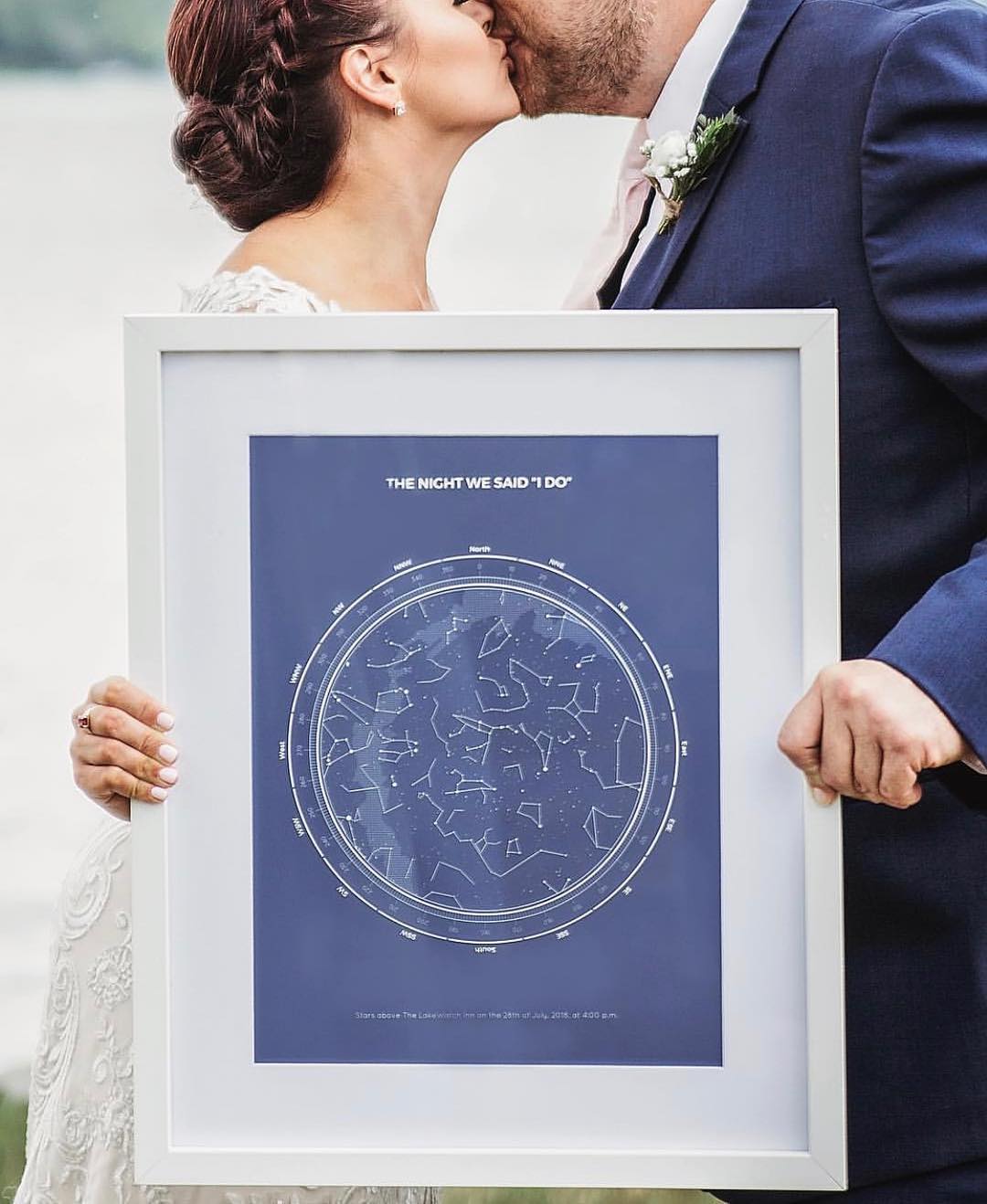 Idea Six – For the Foodie: Essentials for Good Eats
If your boyfriend, husband, dad, brother, grandpa or son is all about dinner time, then you know you have to go with a food or cooking gift. Personalized aprons, grill tools and glassware always capture the hearts of food-loving recipients, but you can get even more creative when you add some extra-special perishables he'd die to devour—truffles, small-batch olive oil, wine, mustard, caviar! Creating a gourmet foods basket is a good way to go for daring foodies with adventurous palates, and the possibilities for edible gifts are truly endless. If you'd rather give something with more staying power, a personalized cutting board, a chalkboard cheese board or an engraved chef's knife are always total hits.
Idea Seven – For the Outdoorsman: One-of-a-Kind Woodsy Gifts
Scenario: The guy on your list spends his weekends outdoors hunting, fishing and camping, but he's got every piece of gear you can imagine and he's picky about what he uses out in the field. Solution: A weekend getaway that lets him totally hone his craft and soak up the outdoor experience on his own terms! Send him away somewhere he's always wanted to go with his guy friends, taking care of all the little details with a basket filled with his favorite beer, jerky and snacks. Of course, this requires a ton of planning and a big spend. The basket alone, like a hunter's or camper's survival kit, is a great option for the budget-conscious shopper!
Idea Eight – For the Sap: Something Sentimental
Toss practicality out the window and go for something 100 percent sweet and unique with a sentimental gift made for any guy on your list. We love to see engraved gifts—watches, cufflinks, tie bars, etc.—etched with sweet messages, dates and sayings for a sentimental yet practical solution. If the guy on your list is a super sap, he'll love a monogrammed men's handkerchief perfect for all of life's most special moments!
As you can see, the key to picking out the best men's gifts is to think about his personality. No matter what he's into, you'll be able to create an incredible holiday gift that wins all the points this season!