Welcome to Thursday Fashion Files!
Welcome to Thursday Fashion Files with Carrie at 

Curly Crafty Mom

! I'm excited to have you here and would love to have you link up one of your latest outfits at the bottom of this post.
I will be taking occasional Co-Hosts for Thursday Fashion Files, if you are interested you can email me at carrie (at) curlycraftymom (dot) com to set up a date.
Shop This Post:

Well, my kids are back at school today… which means things are back to normal, right? The holidays always exhaust me and make me feel anxious, especially with my daughter's birthday falling right before Thanksgiving. So, I really look forward to the calmness and the clean slate that January brings. Today I'm styling several new items that my husband gifted me for Christmas, including this Oh SO Fun Pom Pom Cardi! It's wonderful that he takes time to read my Wish Lists I post on here. 🙂 
You'll see my new St. Anne Petite Barrington Tote, I decided to go with the smaller tote (my doe print St. Anne Zippered Barrington tote is much larger). I looked on the Barrington Instagram page to inspire me for colors, patterns, etc. and I decided to go with this black/grey windowpane number. I just LOVE it. Simple. Elegant. And JUST the right size for Everyday Wear!
Shop This Post:

This pom pom cardi is SO fun and it may look like it'd be overbearing and heavy, but it stays where it should, is light weight and is so easy to wear! It's seriously my FAVORITE item in my closet right now. The sleeves have a fun pom pom texture I love that I can wear this around the house or out and about when running errands without a heavy coat!
Shop This Post:

My mom gifted me these sparkly Venus Drop earrings from BaubleBar and they just make me think of the New Year… sparkly and bright! They're very light weight… I also considered THIS pair, which is a little more of a statement.
Shop This Post:

I've been wanting a lace tunic in black for as long as I can remember, I just think it is a nice closet staple to have. This one is from the Gibson x Glam Squad line at Nordstrom and it has a nice inner lining (so, it is definitely not see through or cheaply made!) and the straps on it are adjustable.
I received this knock off Gucci belt… because, the real deal is around $550! Eek! I've noticed that even some of the BIG bloggers admit they were this knock off versus the real deal. #cantblamethem
Shop This Post:

Ok, now that I mentioned I would never spend a ton of money on a belt… my husband did get me these UGG Marte Wedge Booties… Uh, yeah. That was one of the items on the wish list that I told him NOT to buy me, because it was TOO pricey. He didn't listen. Should I be upset with him? Nah. 😉 The brown version (see HERE) of these booties is really, really cute, too. These have a 3″ heal, but are REALLLLLLY comfortable. The inside of them reminds me of the fuzzy texture of my UGG Ansley Slippers and I really don't feel like I'm in a 3″ wedge. I honestly don't wear heels often, but these are so comfortable I don't really notice
Hope everyone has a wonderful Thursday! I can't wait to see everyones outfits for this week!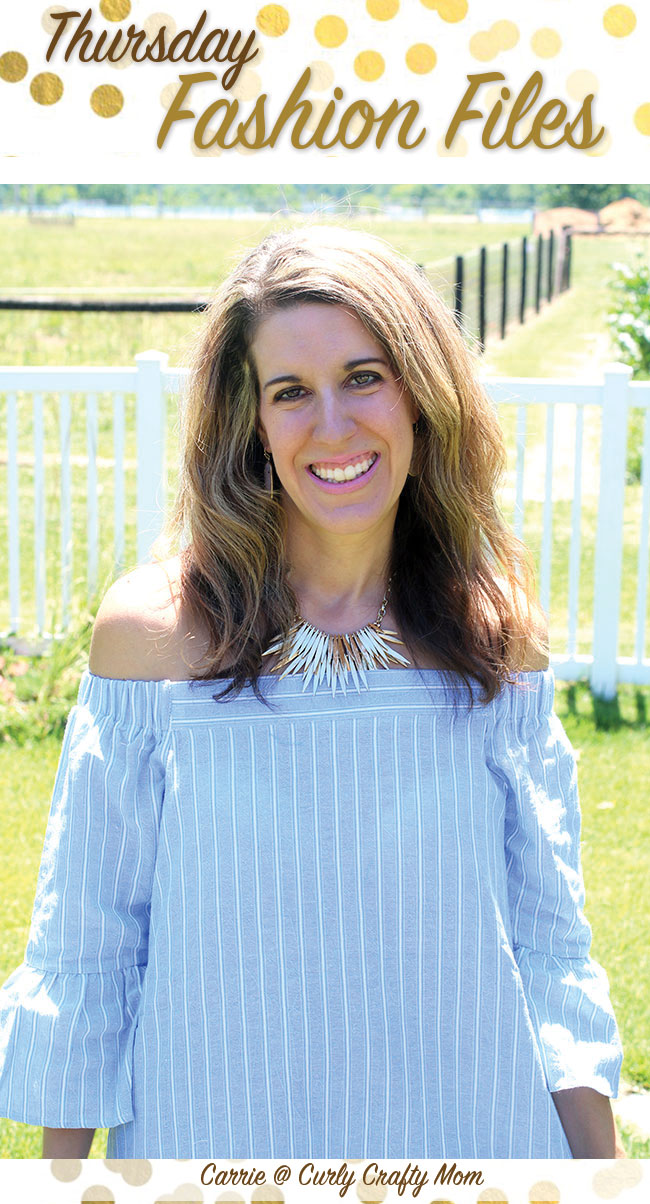 Link Up Guidelines:
1. Feel free to grab our button to display on your blog sidebar. Help spread the word and share about our link up community.
2. **By adding your links, you are stating that you have the proper licensing/rights to the images in your blog posts.** 
3.