to Gulf Shores, Alabama that is! We drove 7 houes today and only had to stop once at noon. Autumn slept from 9am-11am, and Autumn AND Nathan slept 1:30-3:30pm in the car. We were SO lucky!!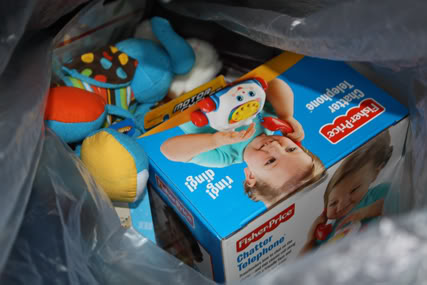 Before the trip, I ran to ToysRUs and got Nathan and Autumn a few toys in case we had any fussies for our 7 hour drive. Autumn got two toys, an Eric Carle lady bug and phone (she loves strings!) and Nathan got a Geotrax recycle train. These toys were LIFESAVERS!!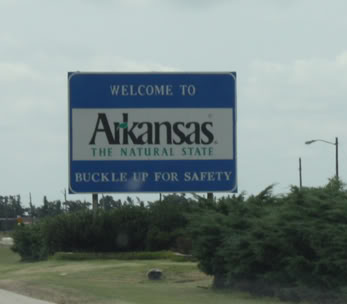 We passed into Arkansas first…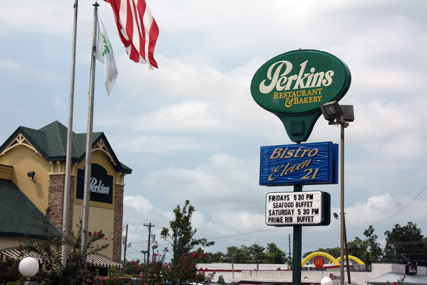 And stopped at Perkins for lunch (but we all had breakfast!)… I wish we had Perkins in St. Louis, it reminds me of Cracker Barrel sans store. I got a cheddar cheese/tomato omelette with hashbrowns and a HUGE blueberry muffin. They gave us two cookies for free on our way out… yum! Our waitress had a cute southern accent!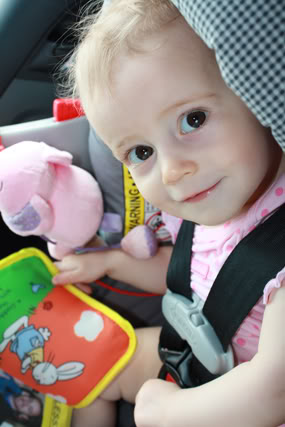 Autumn played a bit before snoozing off…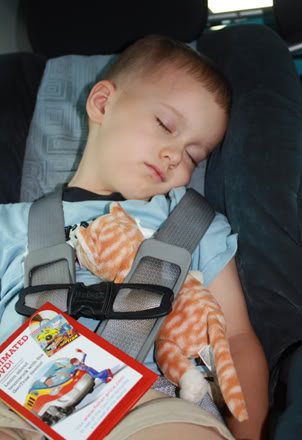 Nathan was out like a light. He loves his orange kitty, Brat… he even makes us buckle Brat up…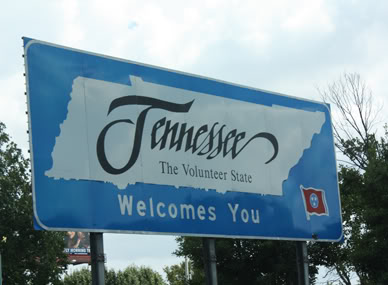 Passed into Tennessee, passed Graceland and Memphis…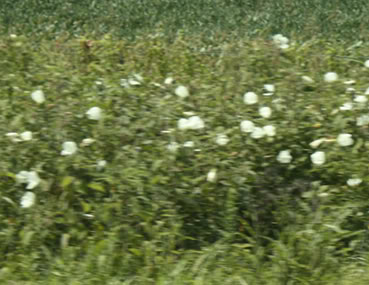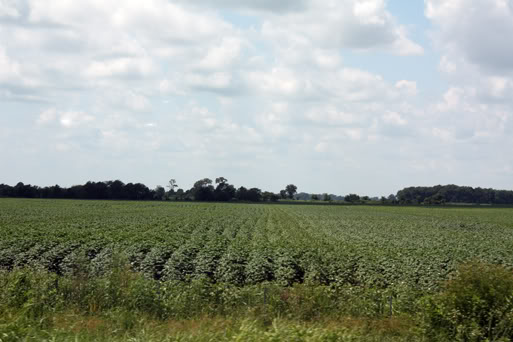 I was trying to guess what these white flowery-type crops are??? Anyone know?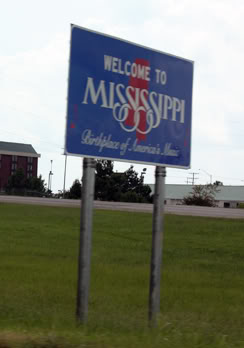 Finally, we hit Mississippi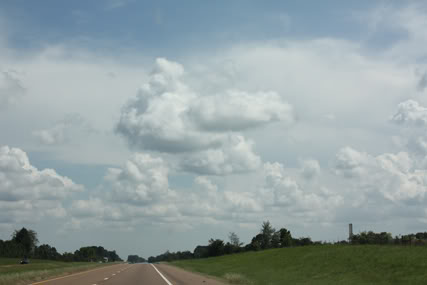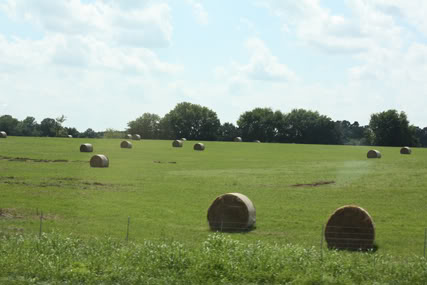 Lots and lots of land out here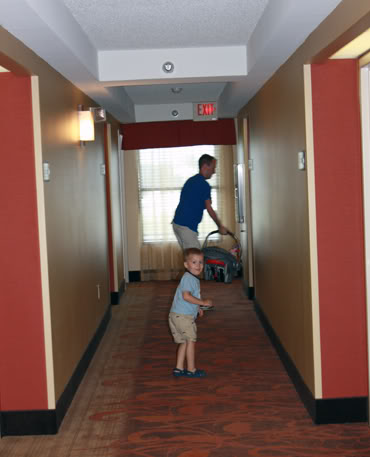 We reached our hotel in Jackson, Mississippi and are greated with cheese and drummies as a free appetizer. Yum! Nathan was so excited he was bouncing down the hall to our room.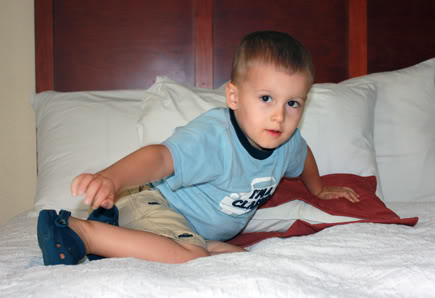 Nathan makes himself home on the bed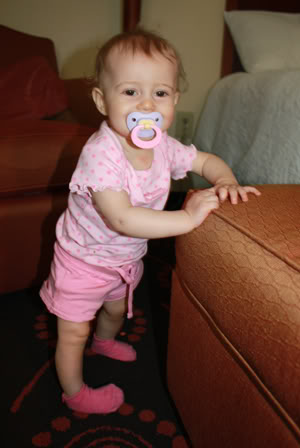 Auttie explores the room, too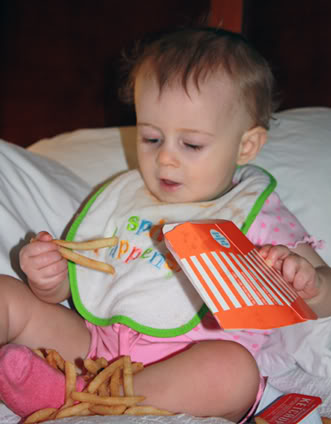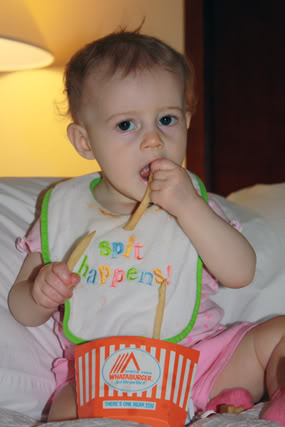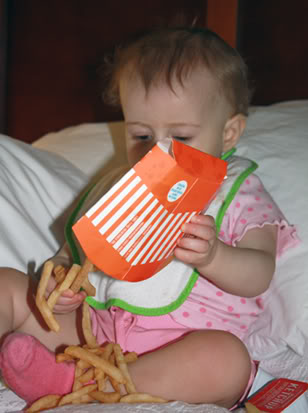 Jeremi got us hamburgers from That's A Burger and Autumn got into my fries!! I did break some small pieces of hamburger and fries up for her and the little piggy ate it all.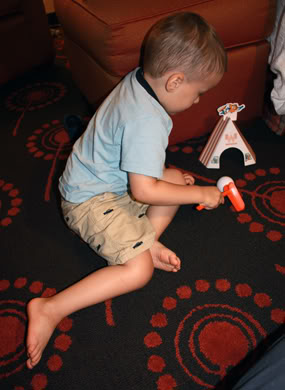 Nathan got a kids meal with a fun golf game
Earn Amazon giftcards by searching the web with Swagbucks!