My mom found ALL kinds of water play things at Walgreens for really cheap and decided to make her back yard into a water park for Nathan and Auttie! We also celebrated my birthday and my brother's birthday (our birthdays at 8 days apart)!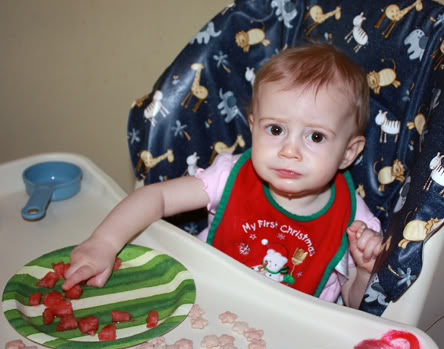 First we ate… Autumn had sliced up watermelon and cherries for the first time. She had three platefuls. She also tried some guacamole (sans chips!) and kept lifting her plate up looking for more food. This girl LOVES to eat!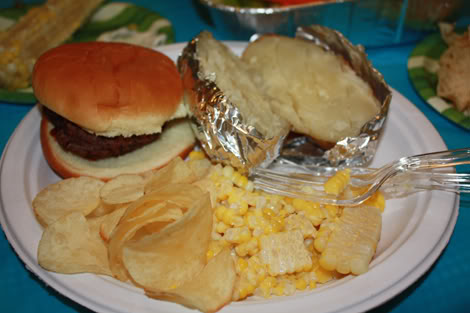 My plate… my parents just got a new grill (same one that my brother and SIL just got) and the food is AMAZING! I love Weber grills!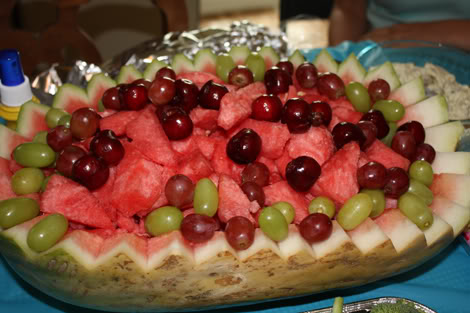 An awesome watermelon basket filled with fruit that my mom made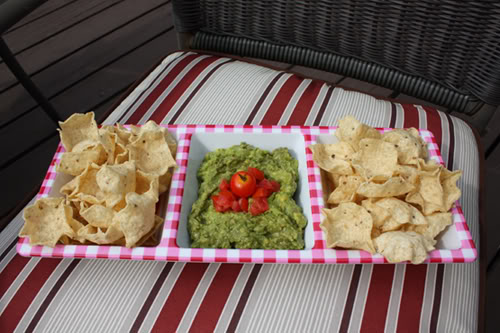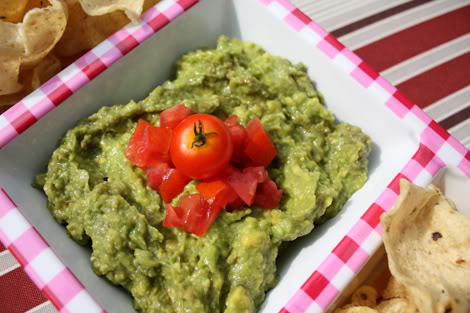 Guacamole I made, isn't the cute cherry tomato for the garnish just adorable? hee, hee! It was missing something until I stuck it on top!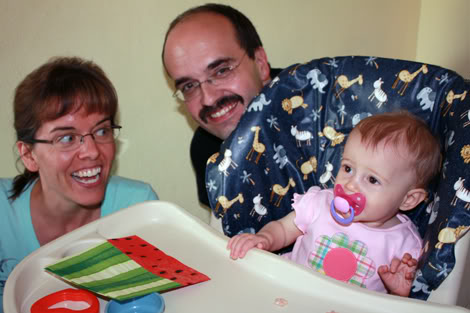 Auttie and her stranger anxiety! heheh!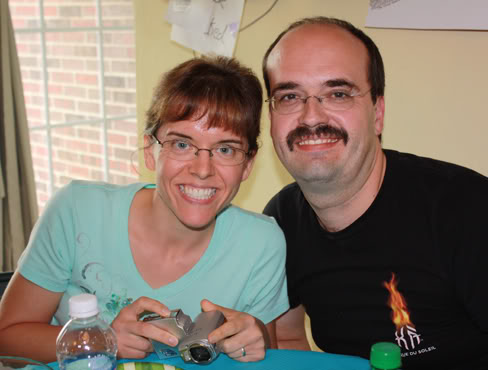 My brother and his wife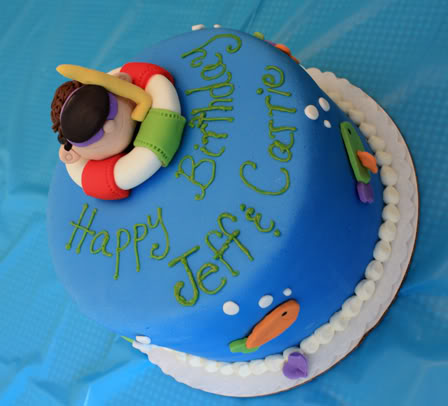 My sister-in-law loves this cupcake place in Chesterfield (Whipt Creme) and orders a cake from there for every occassion. They custom design the cake for your event, so the design of the cake is a surprise when you pick it up! Isn't this cake FANTASTIC?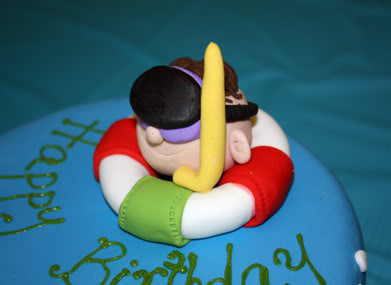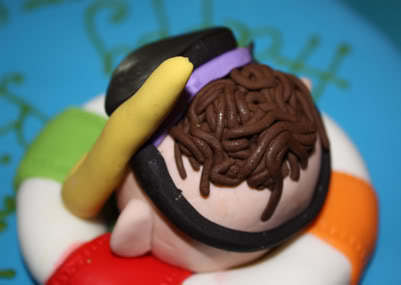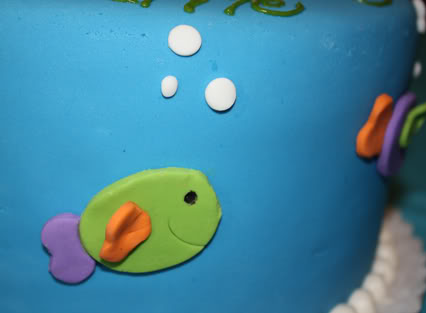 Fine details on the cake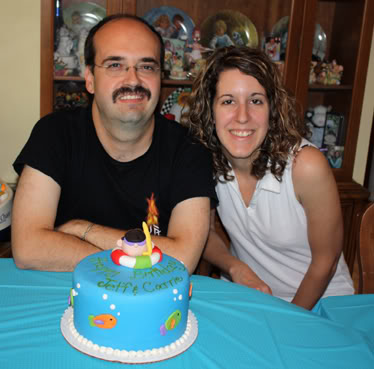 Me and my bro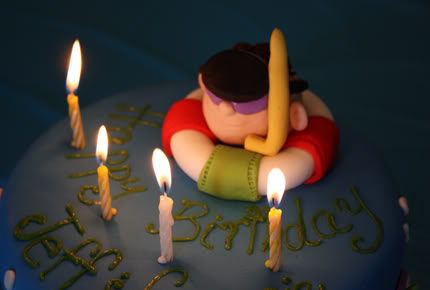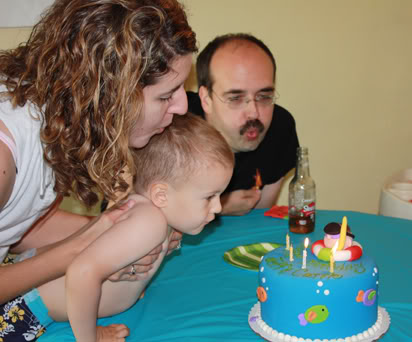 Nathan had to help blow out candles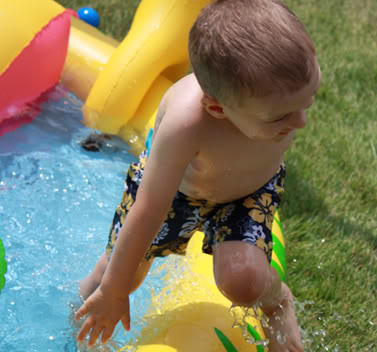 Finally, after we ate, we went outside, and Nathan had no idea what water toy he wanted to play on first!!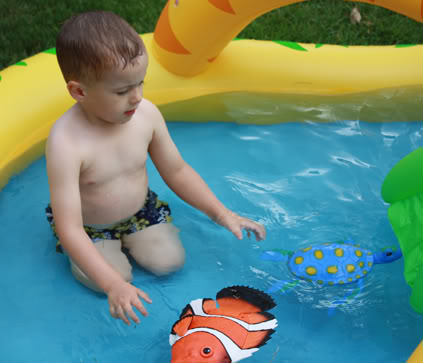 My mom had a battery operated turtle and Nemo fish that moved in the water. (Except, Nemo was out of battery juice!)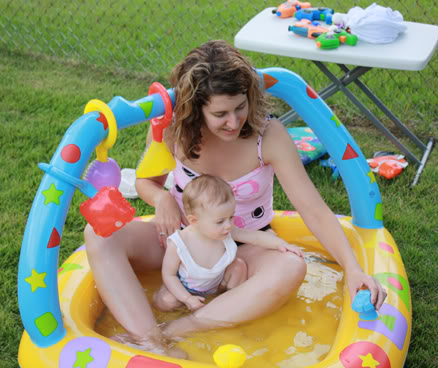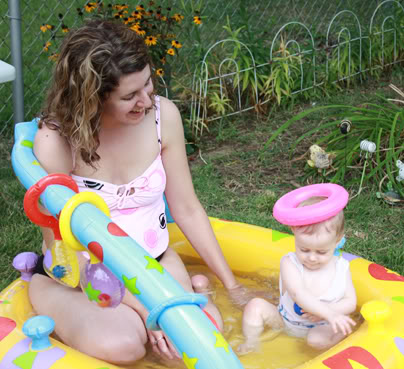 I am such a bad Mommy, this was Autumn's first time in a pool this summer!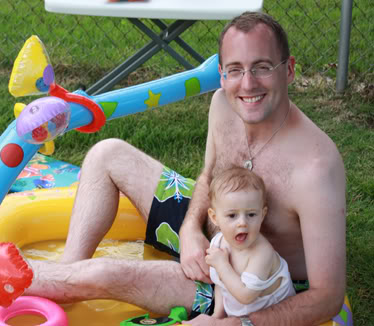 Jeremi and Autumn in the baby pool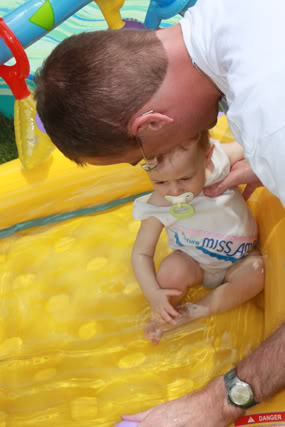 Autumn is wearing my old swimsuit from when I was her age… Miss Future America. Hmm, looks like I didn't live up to that one!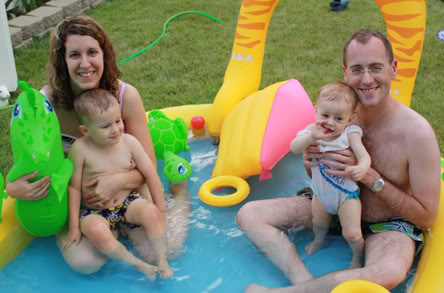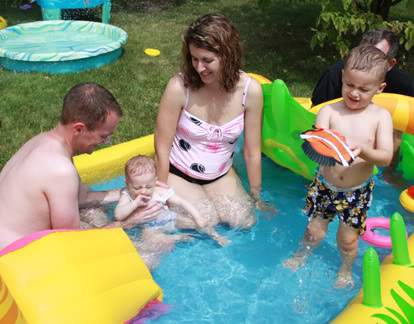 Here we all are in the bigger pool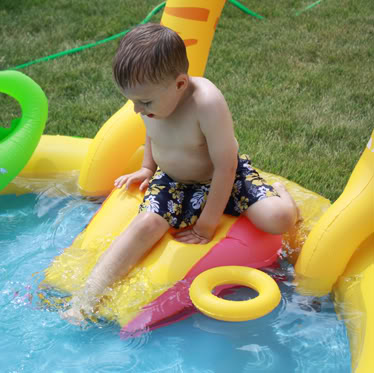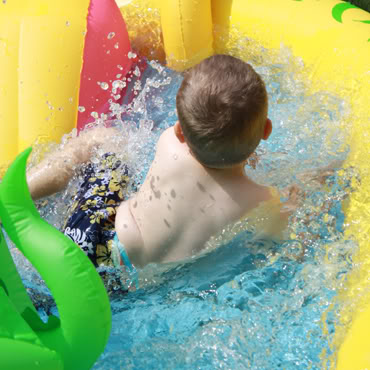 Nathan going down the slide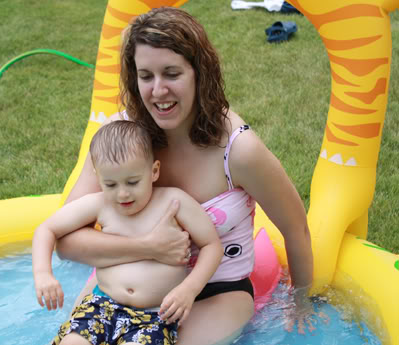 I went down the slide with Nathan… and, eek. I broke the slide. (Well, Mom blamed it on ME!)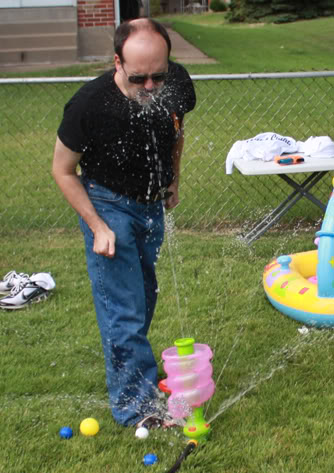 Jeff needed a drink, but not the drink you'd normally think of… ha!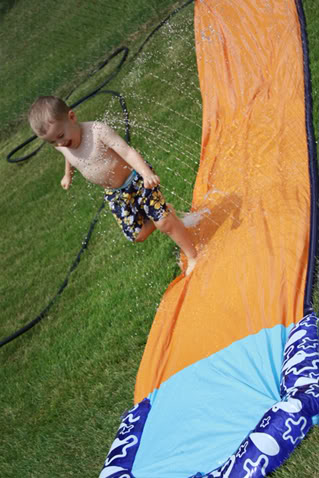 Nathan loved the slip-n-slide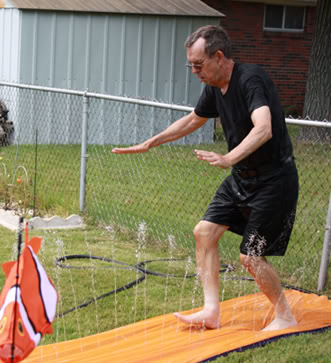 My 65+ dad showing off on the slip-n-slide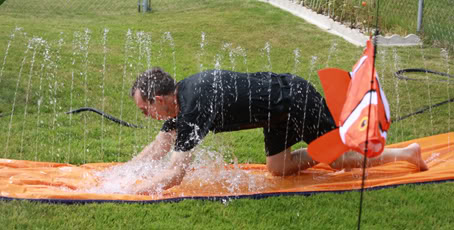 We don't have a picture of this, but Nathan was slipping on the slide towards my Dad on the other end, and they bonked heads! Both of them had red marks on their foreheads but luckily noone got hurt! Who would have thought you could get hurt on a slip-n-slide?! heheh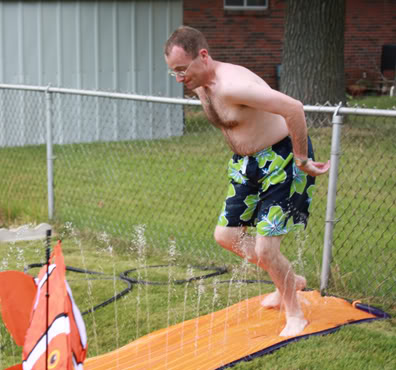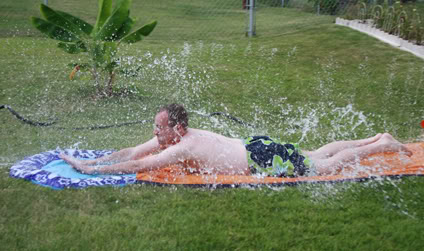 Jeremi on the water slide- these pictures crack me up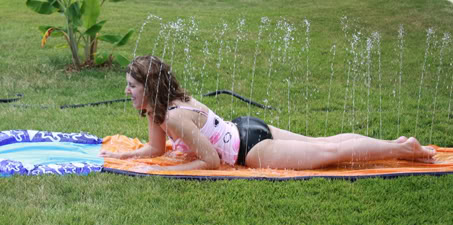 Me slippin' and slidin'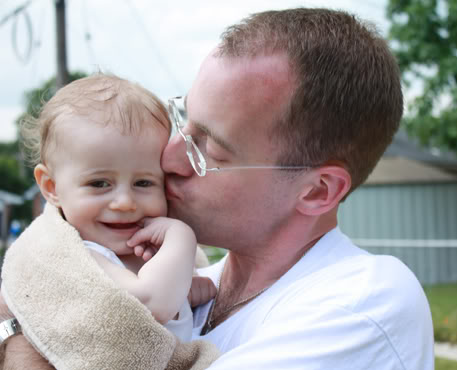 Jeremi giving Autumn a kiss outside the pool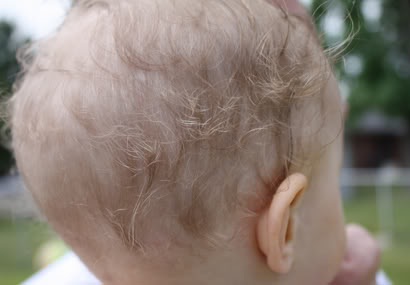 Autumn's curls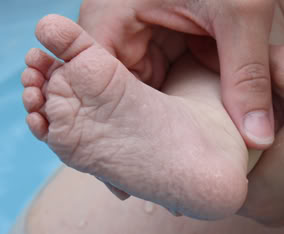 And wrinkly footsies and tootsies
Earn Amazon giftcards by searching the web with Swagbucks!