Today was a big day in our household, because Elfie the Elf on the Shelf came to visit us until Christmas Day. You may be asking yourself, what is an Elf on the Shelf?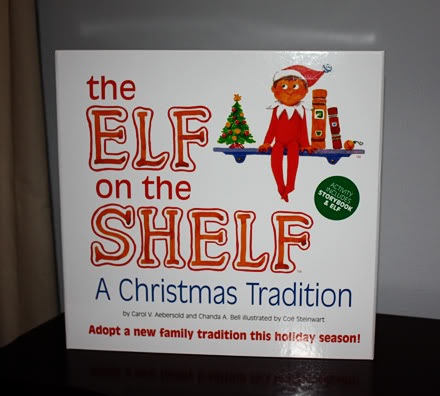 Elf on a Shelf is a new Christmas tradition that many families are bringing into their homes to help encourage good behavior. The elf comes to your home every day in a different spot, sometimes bringing small gifts or sometimes just stirring up a little fun… but, whatever the case, the elf cannot be touched because he is 'magical'. After the day has ran its course, the elf vanishes before you know it, to report back to Santa on how well behaved (or not) the children have been that day.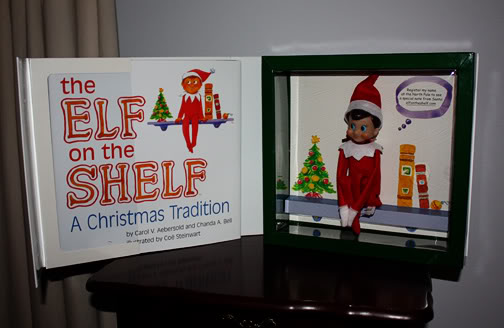 Nathan and Autumn's elf arrived today and since both kids were asleep when I brought them into the house after picking them up, I decided to get the elf out for some fun. Isn't the box he came in just so adorable?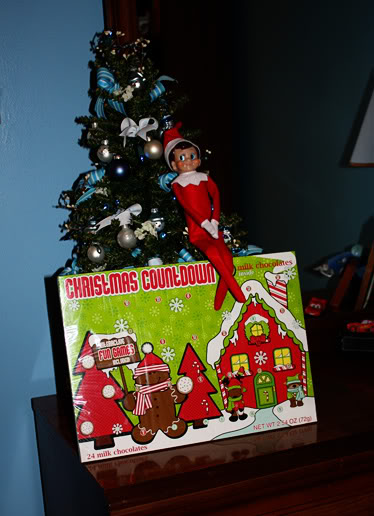 So, this is where Elfie (we named the elf after one of the elves we saw during the puppet show at the Oakland house) showed up his first night. I have never done an advent calendar with the kids, so since it was kind of late, I could only find this cheapy chocolate one at Target. Next year I would love to do an advent calendar with bible verses.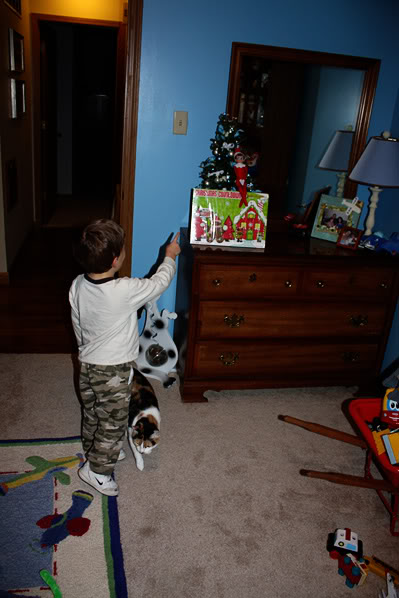 Nathan woke up from his nap and I told him that an elf had arrived at our house and to look for him. Nathan searched and searched, and to his amazement, Elfie was in his room in his Christmas tree!!!!!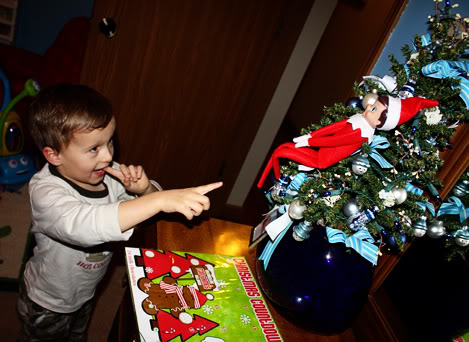 Nathan was like… why is Elfie in my tree?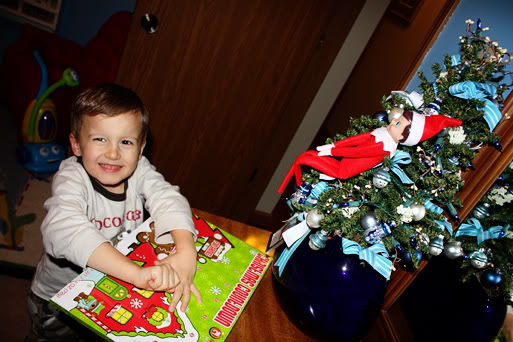 Nathan smiling over Elfie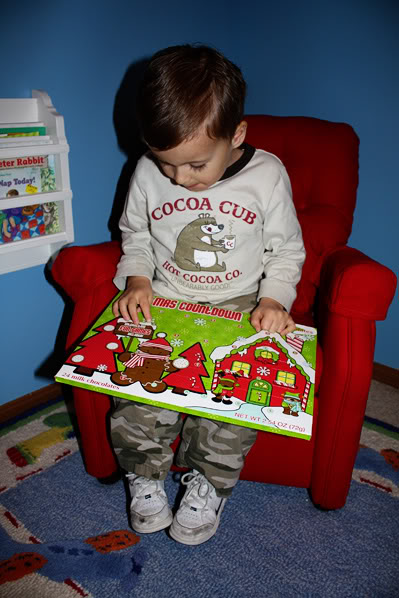 Nathan looking at the advent calendar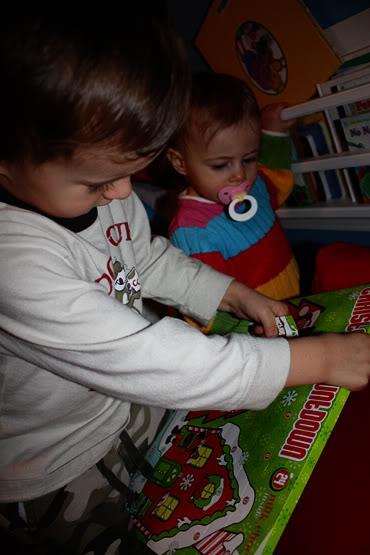 Opening day 8 on the advent calendar (eek, we are just a little behind!)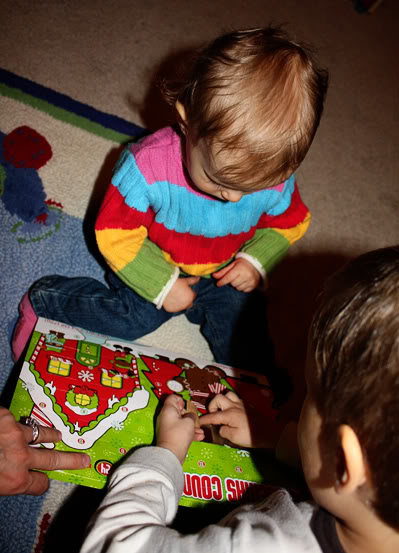 Getting the candy out…
Of course, Nathan noticed before bed time that Elfie was gone, off to the North pole to report on Nathan's behavior for the day… Nathan pulled all his socks and undies out of the drawer all over his floor before bed, right infront of Elfie eyes, so, hmmm… wonder what sort of report Elfie will give Santa ;o)- I think Elfie may have something up his sleeve to teach Nathan that if you leave socks and undies out, things can happen to them that you would never dream of… stay tuned… :o)-