This shop has been compensated by Collective Bias, Inc. and its advertiser. All opinions are mine alone. #TidyTreatment #CollectiveBias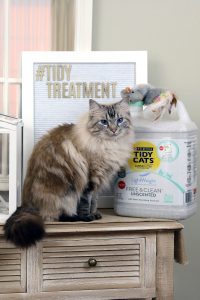 With the start of a New Year, I always try to focus on refreshing my routine and figuring out how to live well. As a wife and mom, I also want to help my family achieve this… which also includes my cat Rose, who you'll see featured in this post. I love to shop at PetSmart, because they carry products I know that are beneficial for Rose, including TIDY CATS® Free & Clean™ Unscented Clumping Litter. Read on to see how this litter has helped me to refresh my routine and live well.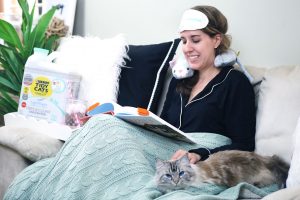 It's important to refresh your routine every year (or more often) to simplify your everyday tasks and see if there is a way to do them better. Sometimes the same ole way you do something is not always the best way. One way I've done this is by switching to TIDY CATS Free and Clean, which helps eliminate and reduce odors. I'm able to relax on the couch with a book and glass of water and enjoy some odor free snuggle time with my furry friend! It's great that TIDY CATS® is always looking for ways to improve and better their products and I'm always onboard with them, because it helps to refresh my usual daily routine for the better. I'm also trying to refresh my routine and live well by providing my body with more of what it needs this year. I am going to try to achieve a small goal each month and build upon them. In January I've been drinking more water, even if I need to put a slice of lemon in my glass or a fun straw.
I hope to keep setting some small goals for myself each month, such as healthier breakfast ideas, etc. Spending time with Rose also helps me to stay healthier, because I can relax in the evening with her and unwind from my day. I enjoy our 'couch time' together under a cozy blanket.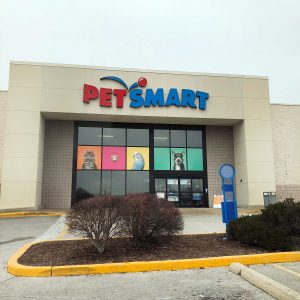 PetSmart has always been my go-to store for all of my pets needs! There are a couple of PetSmart stores close to my house and I'm always able to stop into a bright and cheery store with workers that always stop by to ask if I need any help finding what I need. You can also find a huge variety of premium quality Purina pet products at PetSmart at amazing prices! PetSmart carries all of the TIDY CATS® products, which makes it easy for me to find the TIDY CATS Free and Clean!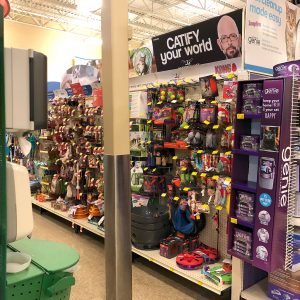 I love that PetSmart has an entire aisle devoted to cat toys! I always need to make sure that Rose has enough cat toys, because she is a rag doll and they love to chew! PetSmart goes above and beyond in what they offer your pet, because not only do they have a pet-loving staff, but they have an on-site grooming salon and Banfield veterinarian services… and even obedience training courses.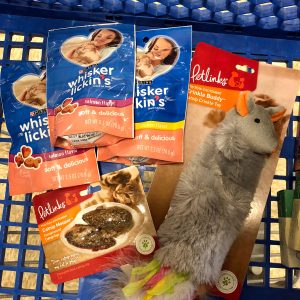 I know that I can always pick up products to make Rose feel right at home at PetSmart.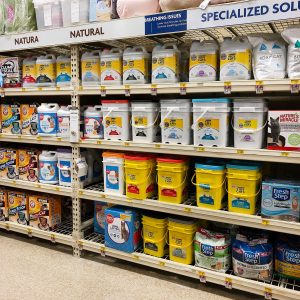 You can find the TIDY CATS Free and Clean in the litter aisle at PetSmart.
For a limited time you can buy one (1) 35-lb. TIDY CATS® Free & Clean™ Unscented Clumping Litter at PetSmart, and Get one (1) $5.00 code for Spa Session (one transaction, 1/8 through 4/8/18).
Send a photo of their PetSmart TIDY CATS® Free & Clean™ purchase receipt to 30364 with the code "GIFT" in the message portion, between January 8th, 2018 and April 8, 2018, and you'll receive a special $5 Spa Session gift card! Click HERE for more information.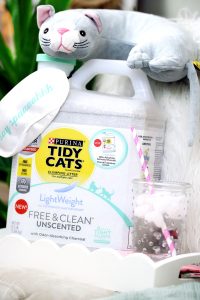 It's also great that TIDY CATS Free and Clean is free of dyes and fragrances and it uses charcoal to harness the odor before it even happens.
TIDY CATS® was kind enough to send me a mini spa kit and it was so cute, that I couldn't help and make a video to share it with you. Listen closely, because the box purrs when you open it!
Whether it's scoop, non-clumping, LightWeight or alternative, Tidy Cats knows how to make a happy nose. How are you Refreshing your Routine this year? TIDY CATS Free and Clean can help!
SaveSave
SaveSave
SaveSave
SaveSave
SaveSave
SaveSave
SaveSave
SaveSave
SaveSave
SaveSave
SaveSave
SaveSave