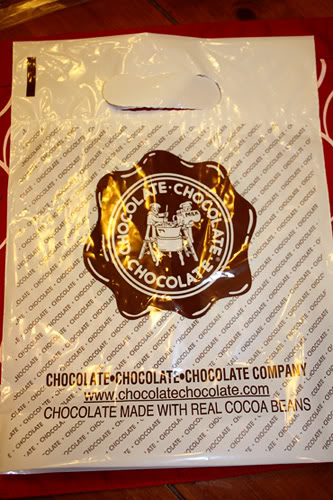 I have always noticed the Chocolate Chocolate Company next to Ted Drewes, but I have never gone inside it (and I heart chocolate!). Well, I decided to pay the place a visit because I wanted to find some cute chocolates for the kids for this Valentine's day.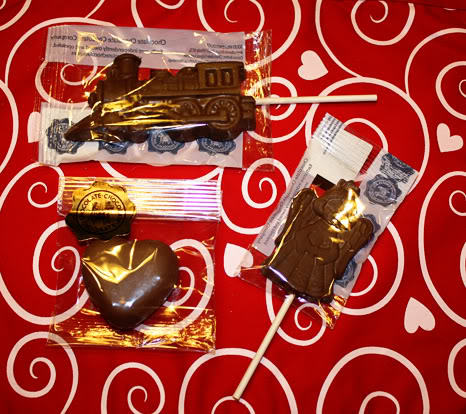 Score! ANY sort of chocolate mold you would want, they have in this store… I am talking animals, numbers, letters, holidays, etc., etc. It was so neat to go around and look at all of the different chocolates and they also had a counter with truffles, regular chocolates, nuts, etc. I had a lot of fun browsing through the store… What I got really excited about was that they had chocolate suckers, and I got Nathan a train one and Autumn a princess one. SO cute! I also got Jeremi and myself chocolate covered marshmallow hearts, because I wanted to try this chocolate firsthand. All I can say is YUMMMM I should have bought myself more!!! I may be going back… soon. ;o)-
Join Swagbucks to earn Amazon giftcards!
Earn Amazon giftcards by filling out surveys on Opinion Outpost!
Another fun and fast way to earn Amazon giftcards, Superpoints!