Last night, my parents were kind enough to watch the kids at our house while Jeremi and I got to go out on our actual anniversary night. Where did we go? Do you need to ask? The Melting Pot! We love this place, its romantic, cozy and great food!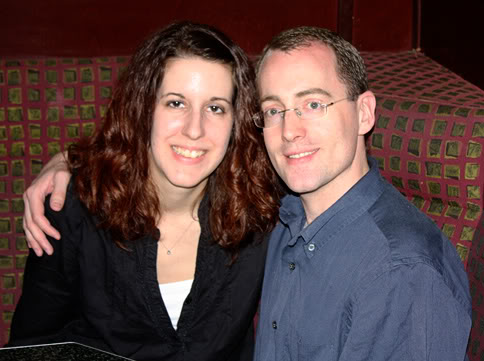 Here is a picture that the waiter took of us at our table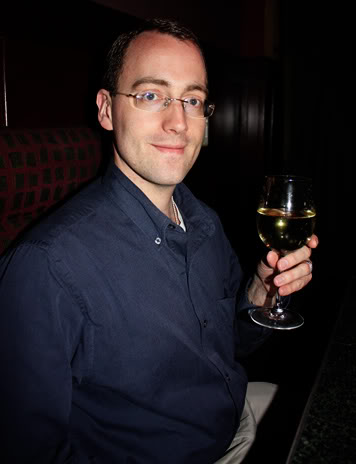 Jeremi with a glass of wine (Piesporter– I had a glass later on, too!)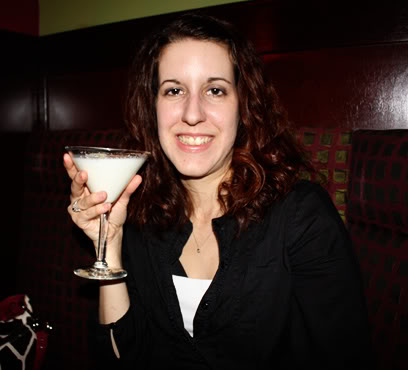 My martini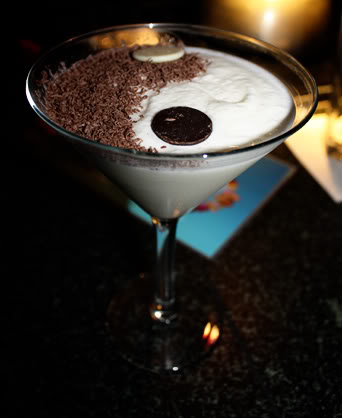 Here is a closeup of my drink, I got the yin yang martini- it was SO good, very icecreamy like and it went down really good! Ha!!
We are SO full after the Melting Pot, so we went and saw Bounty Hunter, which was quite humorous! What a great anniversary!! I cannot believe it has been 7 years already, and we have known each other for a decade! :o)- I am so blessed to have such a wonderful hubby! :o)- Our next date night won't be until MAY! We are going to go to the City Museum at night and explore it with flash lights! Should be a hoot!