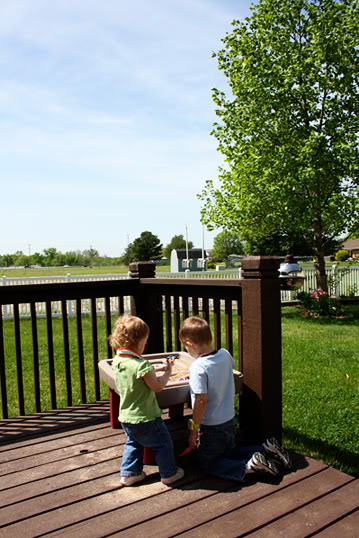 It was SO hard to come back to work today after having such a beautiful and lazy weekend. I am really loving our new white fence, I love how the kids will play with their sand table and I can watch from the kitchen window and make lunch, clean, etc. I leave the screen door open so that they can come in and out of the house, and it is just fantastic! I am still trying to figure out how I am going to redo our landscaping since the fence cut through parts of it. I think I am going to have a garden in the two back corners of our yard. I need to move a lot of the perennials, bulbs and rose bushes back into our yard because the fence cut through them. SUCH a pain but it'll be worth it when I get it done… Also, Jeremi and I are planning to tear out the deck and to have a patio put in sometime in the near feature.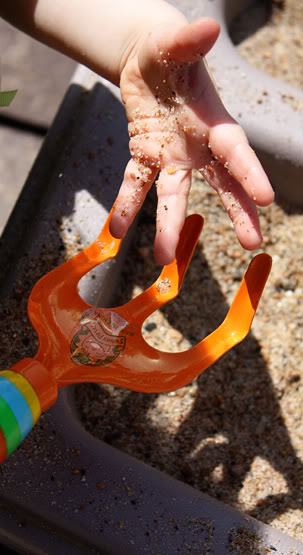 Autumn's sandy hand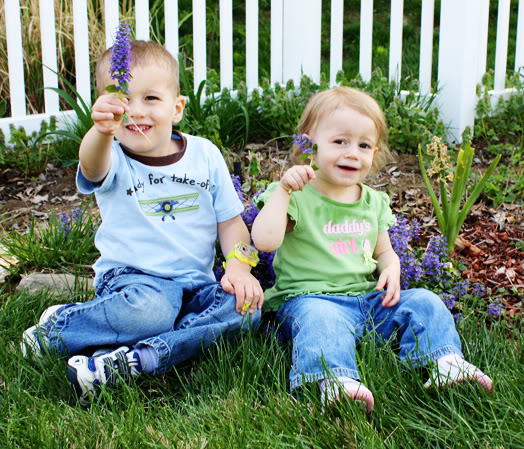 This would have been a great photo if Nathan hadn't of held the purple flower in front of his face – oh well! 🙂 I love these purple flowers, they are some sort of ground cover but I am unsure of the name.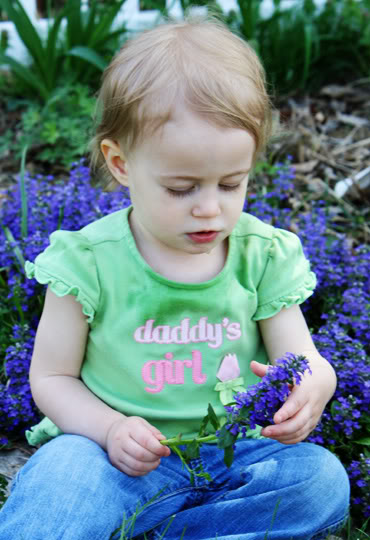 Autumn loves flowers… in fact, she loves them SO much that she pulled all of the petals off of my tulips under my tulip tree! I saw her do it, and I didn't stop her… She was squealing with delight and having so much fun that I just laughed and watched. Then she held one tulip petal in her hand for an hour and just kept looking at it and then closing her fist up around it. Such a precious age of discovery!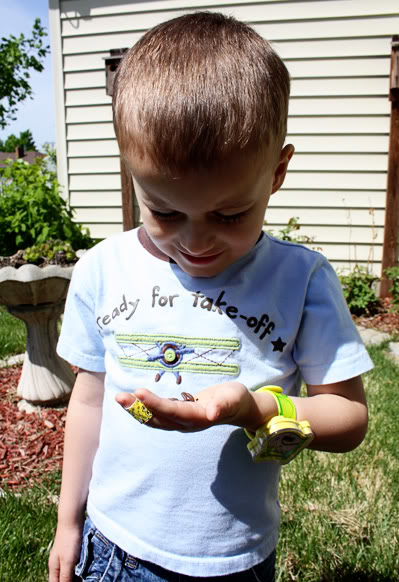 Nathan is discovering new things this Spring, too… such as…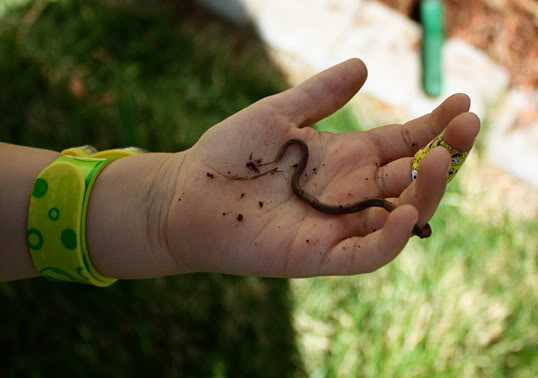 Worms! He loves worms, bugs, anything creepy and crawly! I was tilling the dirt around my rose bushes and he kept asking me to find him a new and different bug. I found him a slug, a roly poly and a ton of ants. He was so excited.
Our neighbors also started to plant their vegetable garden in the field behind us and Nathan saw lots of tractors and he loved watching them.