We tried to go to Chuck E. Cheese a few months ago on a Saturday night, and it was CRAZY with kids and people EVERYWHERE. I decided that it would be best to try it out on a week day, and boy did it make a world of difference. I told Nathan that after we picked him up from school, we would hit Chuck E. Cheese for lunch. He was so excited! I must say, he is really loving school lately! The teacher told us that she had the kids outside getting samples of dirt around the school, and that some kids scooped up worms in their dirt. They are learning about worms and how they only have a mouth and no eyes, and Nathan did a craft where he made worm tracks by scratching his fingers in dirt (I am not sure if it was real dirt or what, but this is what he told me)… anyway, school has been so good for him! Yay for Nathan!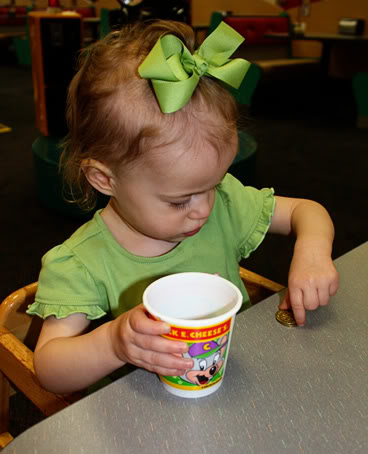 When we got to Chuck E. Cheese there was only 3 other families in there! And we went RIGHT at lunch time! It was almost all ours! Autumn played with our tokens while we waited for the pizza.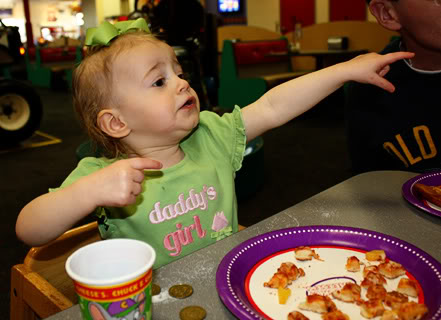 Autumn LOVED the show and was pointing with not one but both fingers! Nathan loved it, too, because they sang a train song.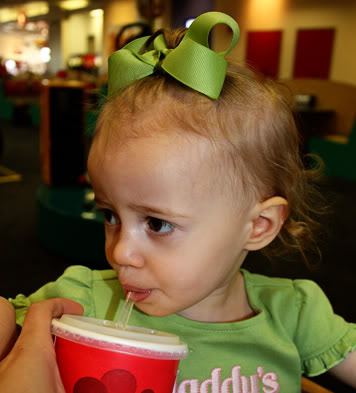 Autumn loves to drink out of straws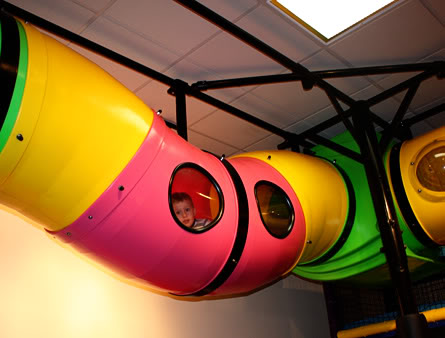 So what did Nathan love? Ohhhh… lets see…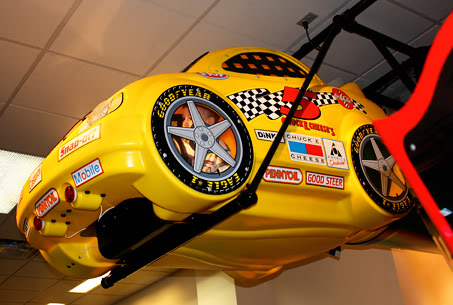 THIS is what Nathan loves. He loved it so much that I was almost starting to wonder if he would ever come back down.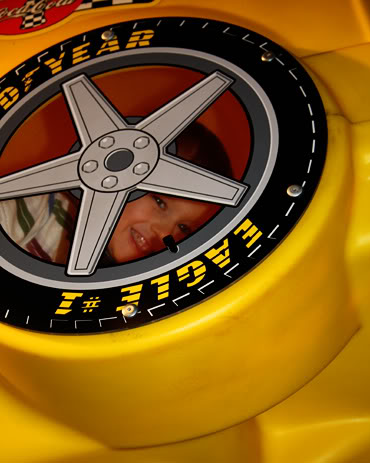 Nathan just had the biggest smile of all time while he was in that yellow car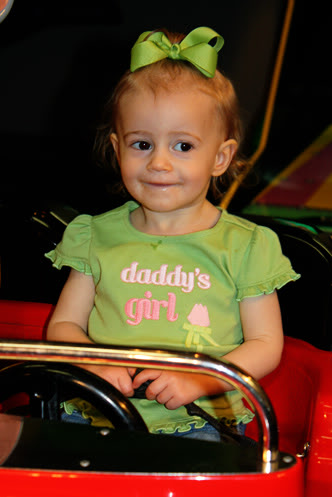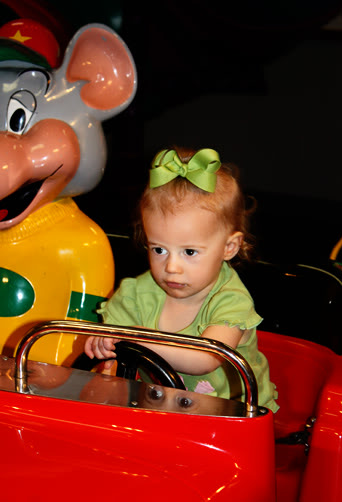 Autumn took her car very seriously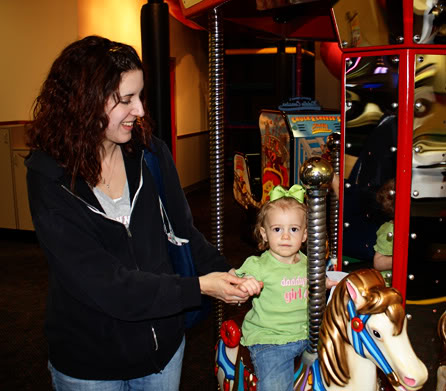 However, Autumn's favorite ride was the merry go round. She kept crying every time I'd try to take her off and she'd point to the coin machine, begging for me to put another coin in to start it again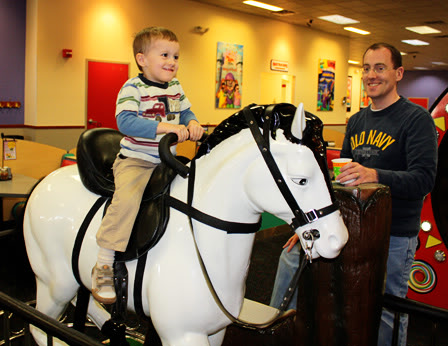 Nathan on his horse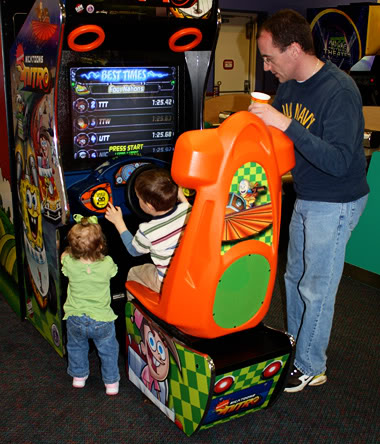 And, of course they had a SPONGEBOB SQUAREPANTS game. Go figure.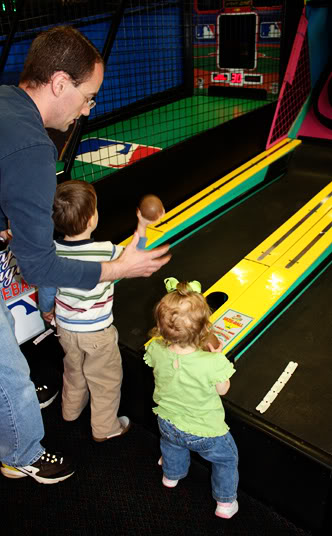 And, you always have to play at least one game of skee ball!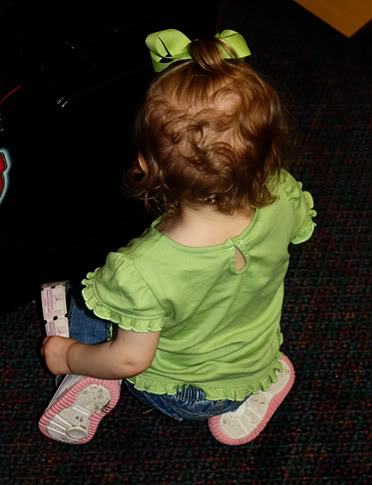 Autumn loved the tickets she won
We had such a fun time, it pays to go during the week! Of course, Nathan also got an invite for his first classmate's birthday party at Chuck E. Cheese this week. I am pretty sure I will take him to the party, even though I am not having a kids party for him this year (maybe next)… its on a Saturday at 2pm so I hope its not crazy busy like it is on Saturday evenings! To be honest, I am not even sure of what gift to get this girl, any ideas of what a 4 year old girl likes? A friend of mine (Nicki) suggested a cute beach towel, beach toy and goggles for something different and summer-ish so I may do that. We'll see!