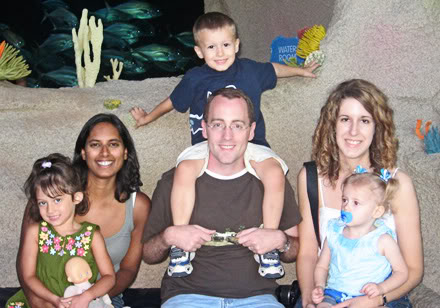 We left Estes Park this morning, and headed over to the Aquarium Restaurant, which is the seafood restaurant to Denver's Aquarium. I got a chance to meet up with Janna and her daughter Sam. We had a lot of fun at lunch, and the kids loved eyeing the fish aquarium behind our table.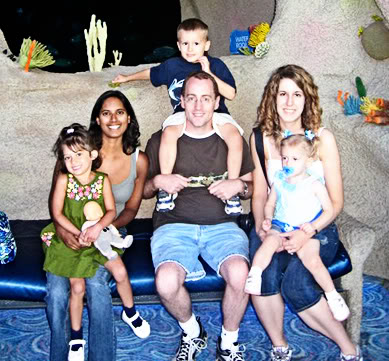 Just another picture of us 🙂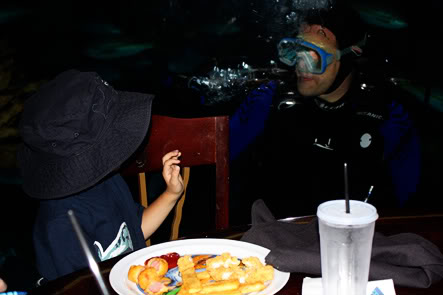 During dinner, a diver actually swam up in the tank behind us… it scared the living heck out of me, when I looked up from my plate and saw the diver waving at me! LOL!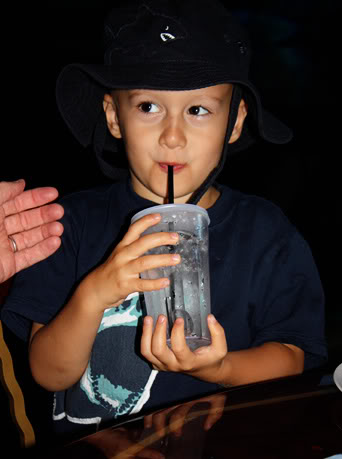 Nathan blowing bubbles. Janna brought him that adorable hat!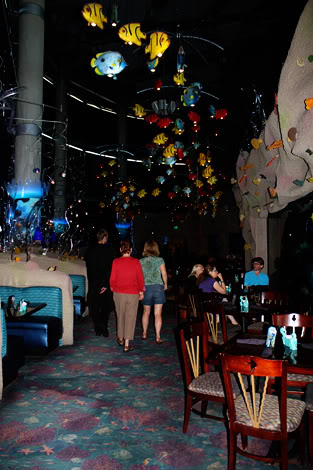 The inside of the restaurant is really snazzy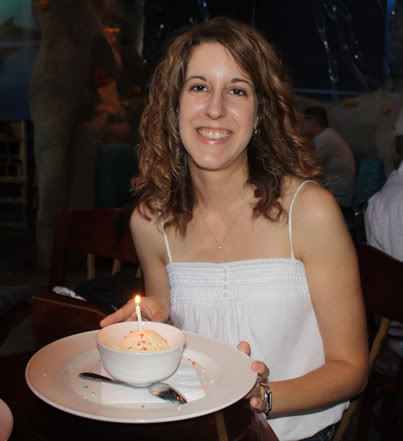 I got vanilla icecream and sprinkles for my birthday.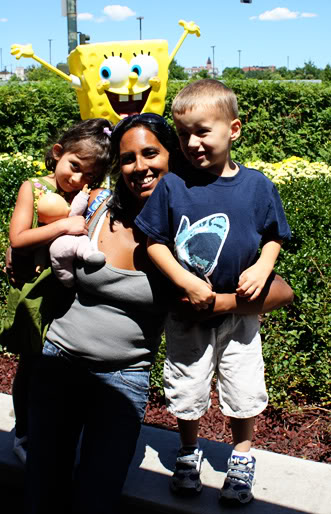 Sponge Bob was even at the aquarium!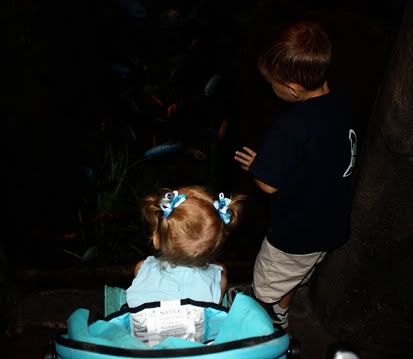 We said goodbye to Janna and then headed into the aquarium. Nathan and Autumn are big time fish lovers and had a lot of fun looking into all of the tanks.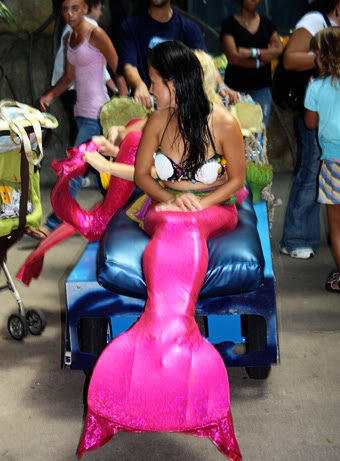 It was funny, a cart came by with three mermaids on it while we were viewing the tanks. LOL!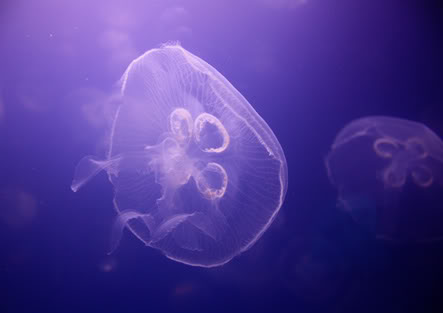 After fidgeting with my camera for half of the time we were at the aquarium, I finally found a setting that let me take really nice pictures without getting glass glare from the flash.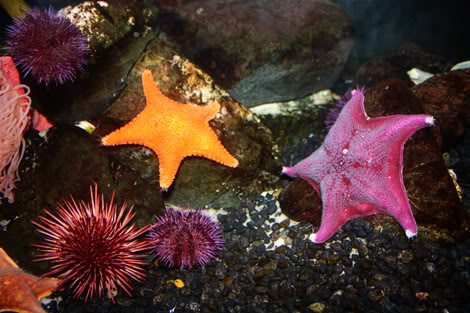 Beautiful!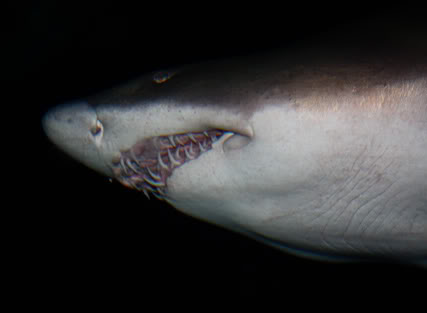 It was so funny, when Jaws swam by us… me, Nathan and Autumn started waving him away at the same time. It was a cute little moment. :o) He was creeepy. I looked Jaws in the eye and yikes. Crazy eye!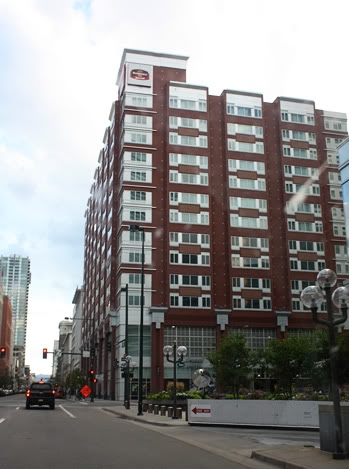 After the aquarium, we checked into our Denver hotel, the Residence Inn.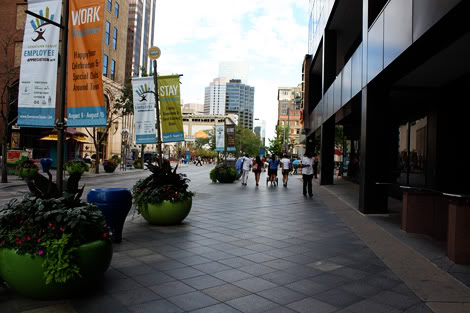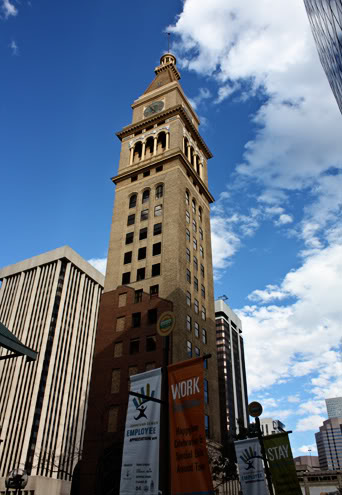 After resting at the hotel, we decided to check out 16th Street Mall, a street in downtown Denver with lots of shops and restaurants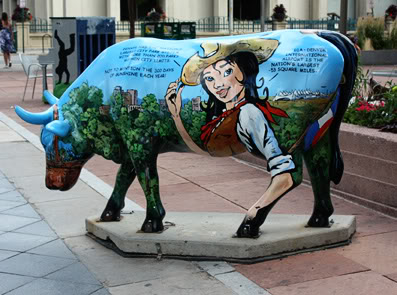 Remember the art cows? I found the Denver one!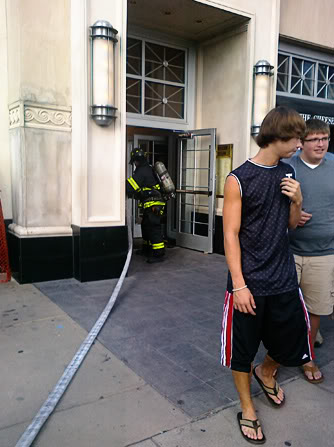 So, we head over to Cheesecake Factory for my birthday dinner, and… as soon as we sit down, they tell us there is a gas leak in the kitchen and we need to get out. LOL! That left us with… nowhere to go for dinner that was kid friendly!! We walked around a bit and finally settled on Ling Louies, some sort of asian PF Chang wanna be place. I got lo mien noodles with filet mignon pieces in it, and shared it with Autumn. Nathan got his own kids meal, and WOW… it was quite bizarre. It was a square plate with 4 smaller squares. One square had plain noodles, one had white rice, one had red weirdish sauce and the last one had those crispy soup noodles. Oh, and a small bag of M&M's. Very weird. Let's just say, Nathan had mac and cheese back at the hotel.