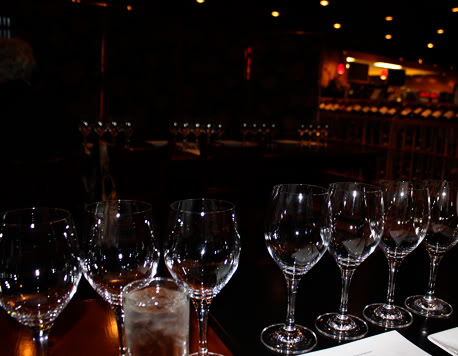 My brother Jeff and SIL Tracy invited us to go to a wine class at Balabans, a restaurant close to their house. In the class we learned about the difference between French and Californian wines. They had the restaurant divided in half, so that the wine class was on one side of the restaurant. There were wine glasses everywhere… waiting to be filled. :o)-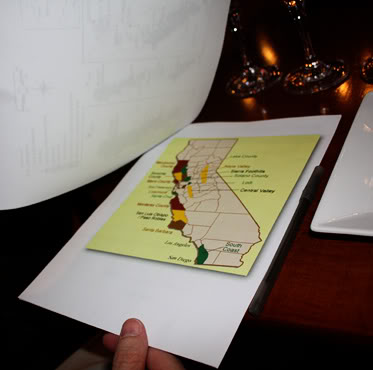 Everyone got handouts with a map of the different wine regions on California, France and then a list of the eight different wines that we were trying that night. They put a brown bag over the wines as they were pouring them, and we had to guess if it was a French or Californian wine. We even got to try two vintage wines from 2000. Now, how cool is that? ;o)-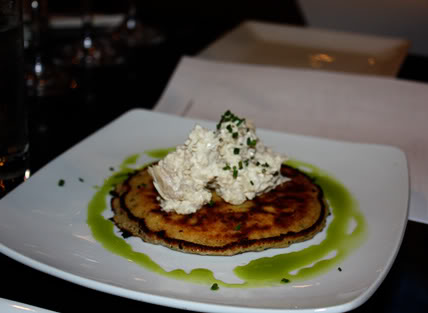 The restaurant had delicious gourmet food. Jeff and Tracy ordered a couple of trout pancakes and a flat bread pizza. Jeremi and I ordered bruschetta and we also had the most amazing lobster ravioli. The restaurant also brought around several different flat bread pizzas to try. Its a tapas restaurant so you share everything on the plate with who you are dining with.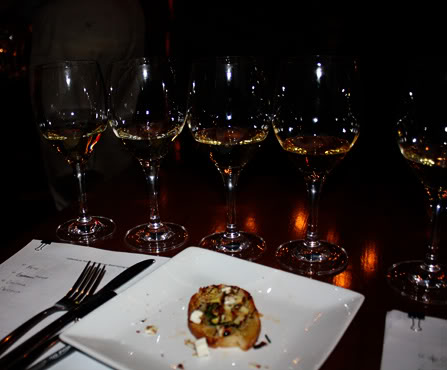 I'll admit. It was a lot of wine. But, it was an informative night…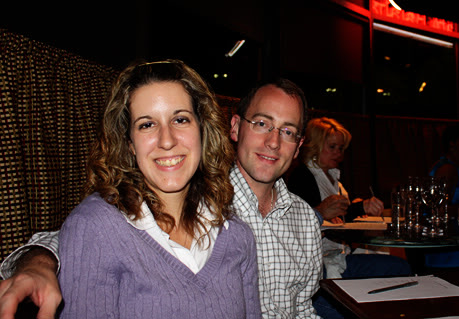 Jeff was kind enough to take a picture of Jeremi and I… we were a little smiley after all that wine! heheh.