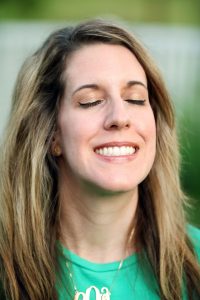 I just received my eighth FabFitFun, the summer box and it is full of sunshine! I've come to realize that some of my favorite jewelry pieces are from my FabFitFun boxes and I love the simple pearl ring they sent this time. The two tarte products were also super sweet! The makeup train case is awesome, especially for vacation time… I can fit ALL of my bath products in it quite easily! In the photo above, I'm sharing my new 'winged' liquid eyeliner look from the tarte sex kitten liquid liner. So, let's get going and I'll show you some photos of all of the goodies that were in this box.
I also have a $10.00 off coupon for your FIRST box for one person! Please comment below or email me and the first person that reaches out can have it!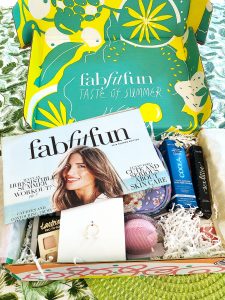 Shop This Post:

This is the only subscription box I have going right now and it is plenty! I receive a box every season and it is packed full of a variety of items, such as jewelry, makeup, stationary, home decor, apparel, etc. The box is $49.99 each quarter, but you can save 10% on it today using my code HERE. I just signed up for the yearly membership, that way I can have more control over what colors, etc. they send me.
Goodies Inside 2018 Summer FabFitFun Box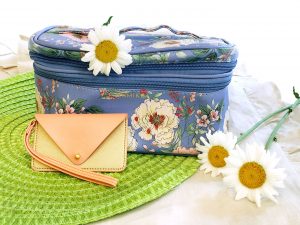 Shop This Post:

Yumi Kim Makeup Train Case – $58.00
This makeup train case is just simply awesome! It's pretty big and has two zipper pouches. I love the colorful floral print on the outside.
Minor History Post Script Wallet – $20.00
This tiny little wallet is so cute and I love that it has a wristlet strap. The colors are my favorite, with the gold and blush combo! This will be perfect to take with me to the pool, since it fits a key, ID and cash.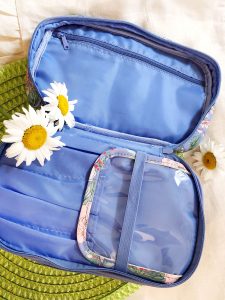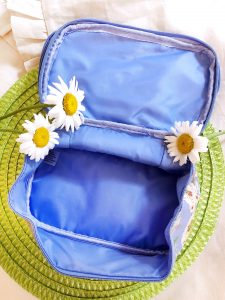 Shop This Post:

Here are some more photos of the Yumi Kim Makeup Train Case. The top compartment on the left and the bottom compartment on the right. I love the clear protective cover flap on the front compartment, perfect for keeping my razor safe!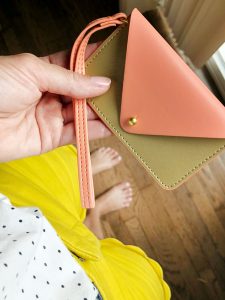 This photo shows you the actual size of the Minor History Post Script Wallet. So dainty and cute!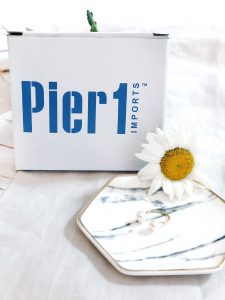 Shop This Post:

Pier 1 Imports Marble Ring Dish – $14.99
I love Pier 1 Imports, but I rarely go in the store. Marble with gold touches is my jam! I am thinking this will be perfect to put in my kitchen, if I need to take my ring off while cooking or washing dishes!

ERTH TU Y YO Ring – $55.00
I could use more accent rings and this one is so pretty and simple! It fits my tiny fingers perfectly, since it adjust to your finger. It's 14k gold-plated with two naturally cultured freshwater pearls. Such a modern and classic design!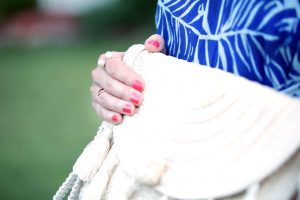 I wore the ERTH TU Y YO Ring in one of my past Thursday Fashion Files posts.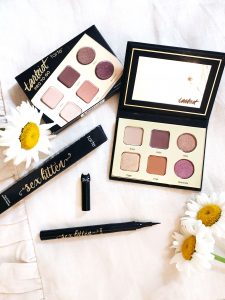 Shop This Post:

tarte tarteist PRO to go palette & sex kitten liquid liner – $43.00
tarte products are always high end and work great! I usually don't purchase liquid liners, but I've been wanting to experiment with them. Reciving this sex kitten liquid liner has given me a chance to try out a liquid liner and I'd love to master a 'winged' liner look! The tarte to go palette will be perfect for traveling, especially since my favorite eye shadow palettes are the Urban Decay ones and they're just so big to take with you for vacation. I really like the natural colors in the to go palette.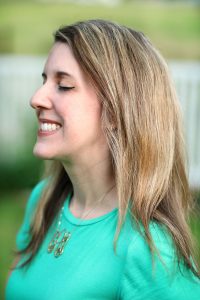 FabFitFun gives this tip on creating the perfect Cat-Eye: "Line your eyes as usual, then use the tapered tip of the sex kitten liquid liner to dab a tiny dot on your lids where you'd like your wing to end. Then, create two more dots: one at the edge of your lash line on the outer corner of your eye, then another one-third of the way in. Finish by connecting the dots and filling in the triangle you've made. Ta-da! The perfect wing."
Shop This Post:

FOREO LUNA fofo – $89.00
This item I was a little disappointed to receive, just because I love my Clarisonic. However, it is a little more compact than my Clarisonic, so maybe I'll try it out while we're on vacation. It's sold at retailers like Nordstrom and Sephora and has great reviews. It requires you to use your phone to use it though, which is a little bit of a pain. It's powered by Bluetooth technology and advanced skin sensors to create a totally personalized profile on the FOREO LUNA app.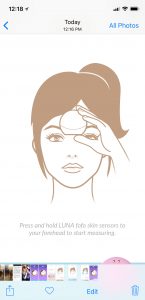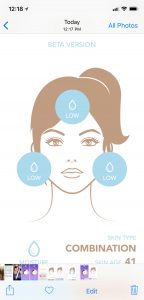 The app is pretty neat, it asks you questions such as what type of skin you have (I have combination), how easily you burn, how much water you drink, etc. Then it has you place the sensors on the back of the device on different areas of your face. Then it gives you a report. My skin could use more hydration (I haven't been good about drinking a lot of water today or this weekend) and it says my skin is mature and it gave it 41 for the age (which I'll be 41 in August). Not sure if that is good for it to give me my 'almost' age or if I'd want it to be younger? LOL! I'm going to drink more water this week and try it again! With the whole kitchen reno, I just haven't been drinking water like I usually do!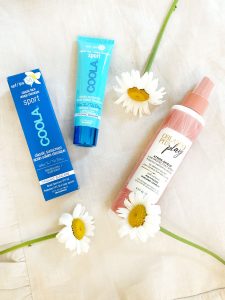 Shop This Post:

COOLA Face Sport SPF 50 White Tea Moisturizer – $32.00
I really like to apply a sunscreen over my moisturizer, but I like that this is a sunscreen and moisturizer in one! HOWEVER, I wasn't crazy about layering my makeup over it… it's a little too greasy for that. So, I think this will be exclusively for JUST the pool or beach, when I'm makeup free! I also like that it's 70% organic.
ORLANDO PITA PLAY Atmos-Shield Hair Protectant Treatment Spray – $34.00
I always use a hair protectant spray, so I was excited to receive this since I was almost out of my current one. It helps to protect against harmful UV damage and heat styling tools.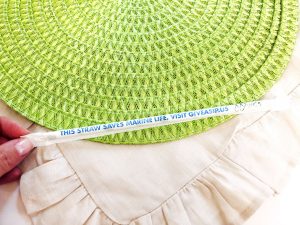 This box also included a straw to raise awareness for the Wildlife Conservation Society. Plastic straws are dangerous for wildlife. Pledge to use less plastic at giveasip.us and they'll send you a FREE reusable stainless steel straw to help you keep your pledge!
Shop This Post:

Total Retail Value of Box: $345.99!! Isn't that amazing?!
I was really, really pleased with ALL of the items in this box! I will definitely continue this subscription! I am always see excited when it arrives. To find out more about FabFitFun, click HERE.