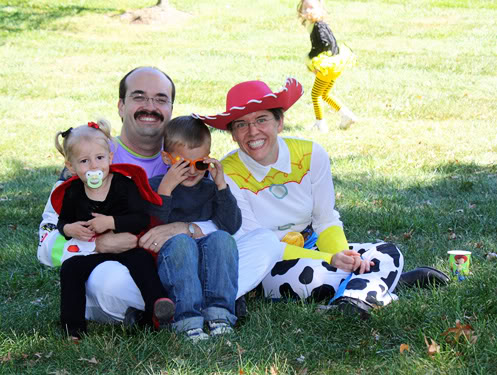 On Saturday, Uncle Jeff and Aunt Tracy invited us over for a Halloween party at their house. We had a fabulous time, they always throw terrific parties!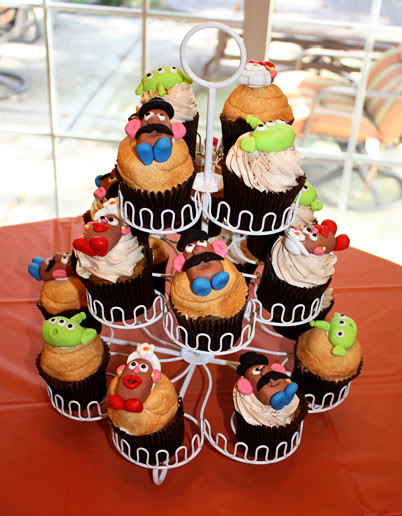 Aunt Tracy had Whipt Cream design Halloween cupcakes for the party in the Toy Store theme. They had pumpkin and spice cake cupcakes, yum, yum! SO yummy!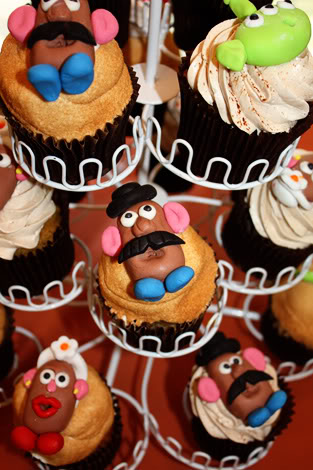 A detail of the cupcakes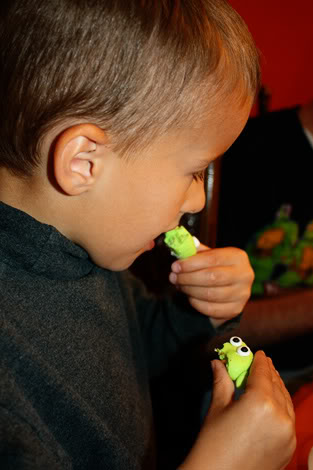 Nathan just wanted icecream and aliens for dessert.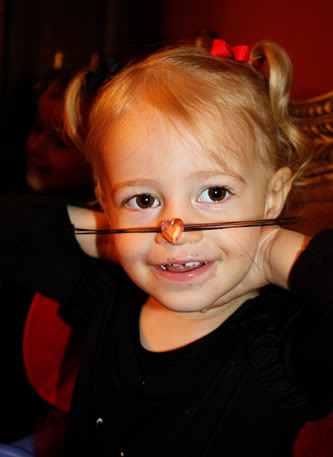 Such a cute photo of Autumn. With my kitty nose.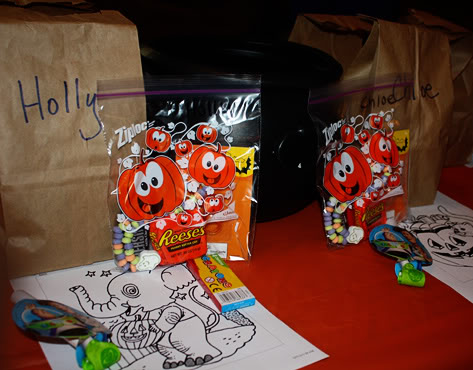 I did a little bit of work for the party… I made treat bags! I put three chocolate bars, a glow ring for the girls and glow key chain for the boys, and a sweettart necklace in each sack.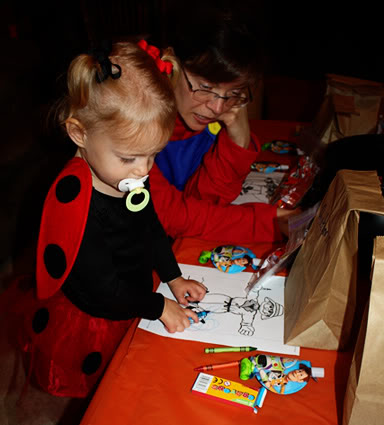 Auttie loves to color. Its a good thing, too, because that's how she stays entertained in church… she could color all day long!