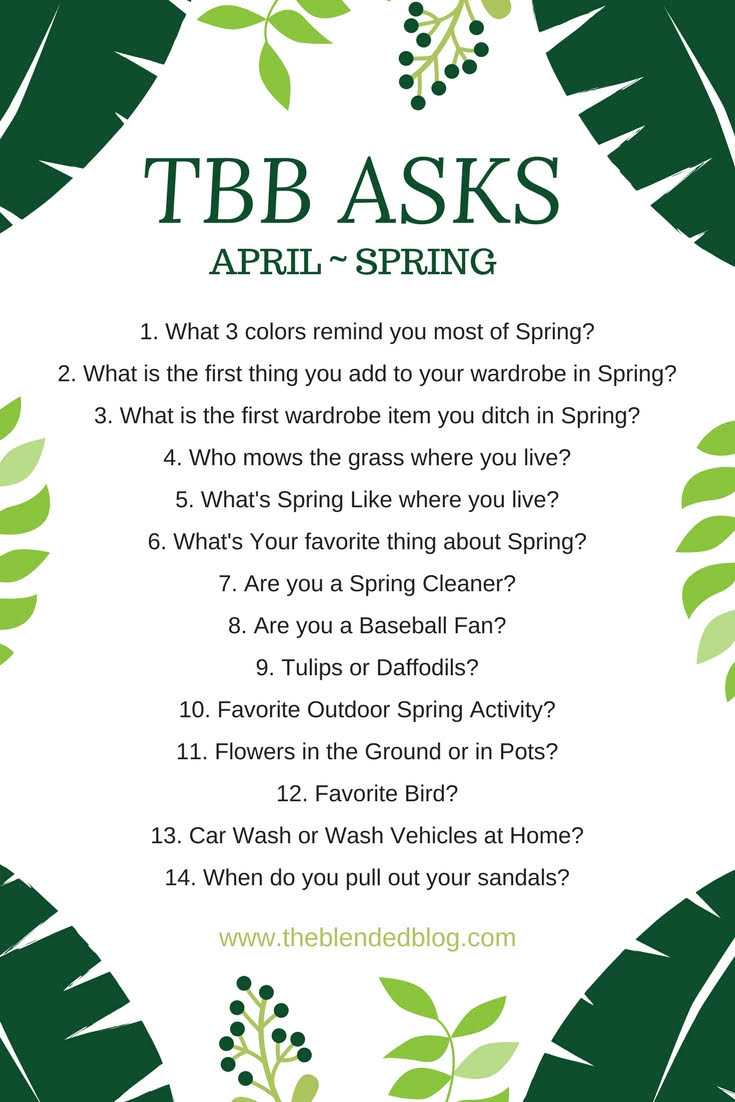 Well, I had so much fun participating TBB Asks in March, so I thought I'd give it a whirl again in April. Plus, today is Andrea's (Living on Cloud Nine) birthday. So, let's all wish Andrea a Happy Birthday! 🙂
What 3 Colors Remind You Most of Spring?
Yellow, White, Pink
What is the First Thing You'd Add to Your Wardrobe in the Spring?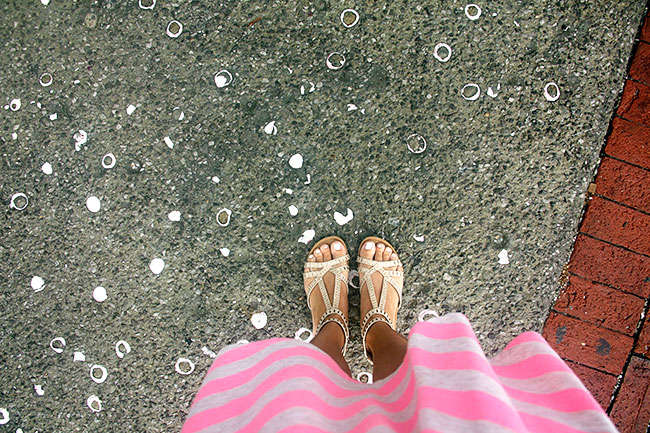 Sandals!
What is the First Wardrobe Item You Ditch in the Spring?
Boots!
Who Mows the Grass Where You Live?
My husband, but we are going to get a yard service this year. It'll free the weekends up for him, it seems life just gets busier and busier!
What's Spring Like Where You Live?
I'm in St. Louis, so the temps can really go UP and down. We can see a beautiful 70 degree day and then a dusting of snow the next day. I live for the warm Spring-like days!
What's Your Favorite Thing About Spring?
I enjoy getting outside again for some fresh air! I also enjoy opening windows, running outside, planning out my annuals and garden, decorating my front porch, Mother's Day, getting to wear lighter colors and just shedding all the heavy layers from winter and the excitement of the upcoming summer/vacations!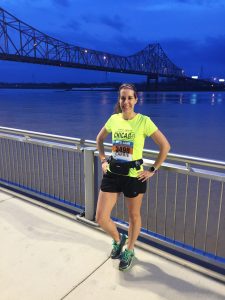 A BIG thing for be in the Spring is half marathons… but, this year I am taking a break from all of the long distance running. Not sure if I'll go back to it next year or not. Here I am last Spring before I started the St. Louis Go! Spring Half Marathon.
Are You a Spring Cleaner?
We recently got a maid service, so I would say no. Even before we got the maids, I just never seemed to have time to do that deep cleaning unless it's something that HAS to be done. I do keep my home pretty clean/tidy most of the time, so nothing ever really gets too messy.
But, I have been itching to clean out our garage while I let the kids run around outside for some fresh air. So, maybe more of a Spring organizer? I also like to organize and clean out the closets a couple times a year and the Spring is definitely when I go into them and plan what to donate and what needs to be added.
Are You a Baseball Fan?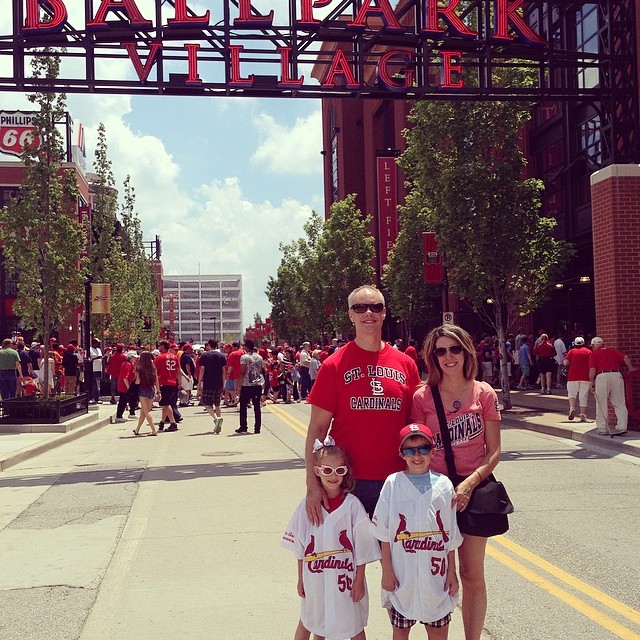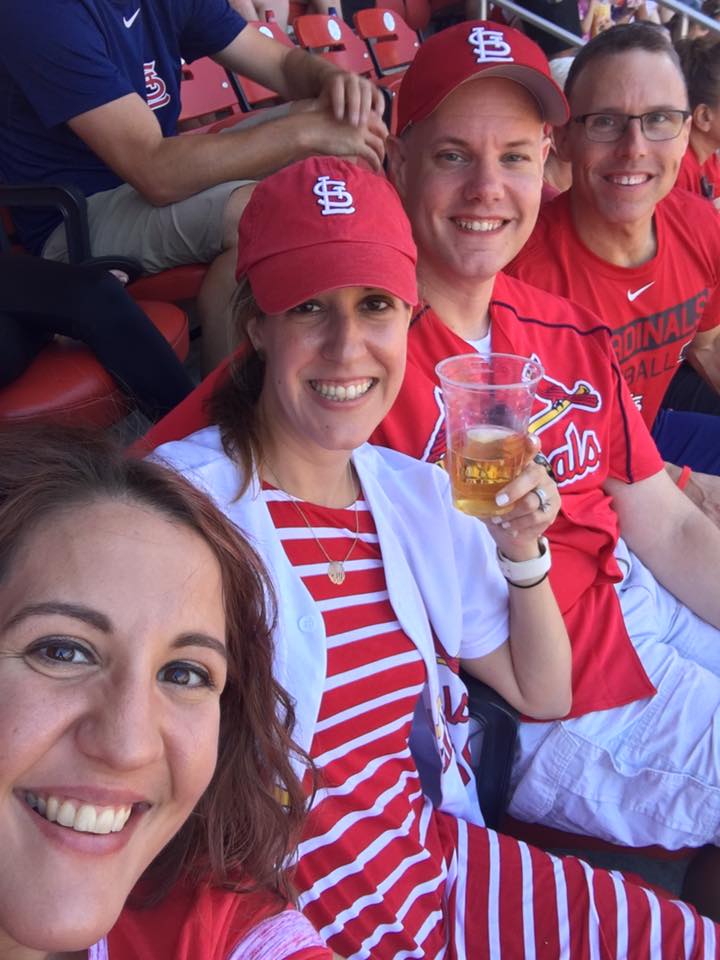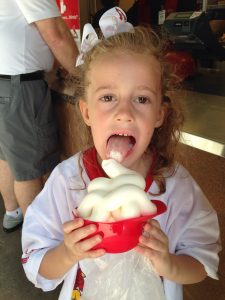 Ok, sorry for the photo overload! We have the Cardinals here in St. Louis, so I would say YES. 🙂
Tulips or Daffodils?
Tulips all the way! My husband even surprised me with some for Easter! 🙂
Favorite Outdoor Spring Activity?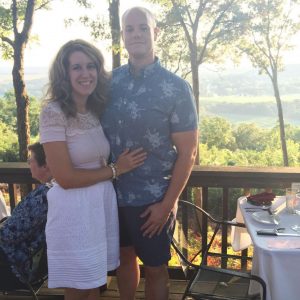 My husband and I like to go to a winery every Spring and have lunch and we'll enjoy a bottle of wine. I also like to hit up the Outlet Mall every Spring.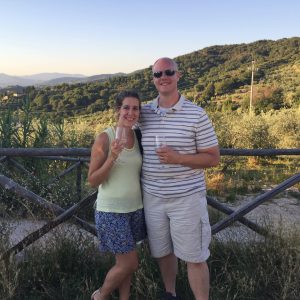 But, as much as I love the wineries around here… I'm still dreaming of going back to Tuscany (see post HERE)… Brian and I are hoping to get back to Italy NEXT summer… to the Amalfi Coast. 🙂 We are trying to go abroad every 2-3 years. So far we've done Paris and three cities in Italy.
Flowers in the Ground or in Pots?
Both!! The above photo shows some adorable Monogrammed Fabric Pots that I created a few years ago. I even did a Facebook Live on Hometalk for these pots (see video HERE)! I do love decorating my front porch and out patio area out back with pots. I am kind of wanting to do a raised vegetable and herb garden on the patio this Spring/Summer!
Shop This Post:

This reminds me that I need to order the raised bed that I've been eying on Amazon! My beautiful rose garden that runs along the backside of the house got a disease last summer and we had to pull all of them up except for one! So, I want to plan out something new to put in the space. As much as I loved having so many roses, it was A LOT of work to prune and care for them every year (I had almost 15 bushes!). So, I want to go with something that will be pretty, but minimal to care for… so, I'm excited to get started on that this Spring!
Favorite Bird? 
Hmm. I'd say maybe the Cardinal? I'm not a real big bird person. 😉
Car Wash or Wash Vehicles at Home?
I never wash my car at home. I usually take my car to the free Honda car wash, which does a just OK job. Or, my husband will take it to WaterWay for a more thorough outside/inside cleaning.
When Do You Pull Out Your Sandals?
Shop This Post:

The weather is so up and down this time of year, so I'll just say… WHEN I CAN. 🙂 But, usually… not until Mother's Day in May. Here is a flashback photo of sandals that my little girl and I were wearing on Mother's Day.
SaveSave
SaveSaveSaveSave
SaveSave
SaveSave
SaveSave
SaveSave
SaveSave
SaveSave
SaveSave
SaveSave
SaveSave
SaveSave
SaveSaveSaveSave
SaveSave
SaveSave