Happy Friday everyone!
One – Strawberry Glazed Cadbury Biscuits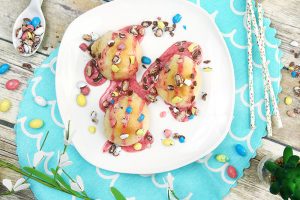 I was excited to work with SoFab Food again for a delicious Easter treat this time, these Strawberry Glazed Cadbury Biscuits. My absolute favorite Easter candy is Cadbury Eggs! I told my mom and Brian that I'd be happy with a basket full of Cadbury Eggs and Starbucks Bottled Vanilla Frappuccinos! Those are my favorite indulgences right now! Lol! Oh, and maybe Hostess Powdered Sugar Donuts. What are your favorite sugary treats?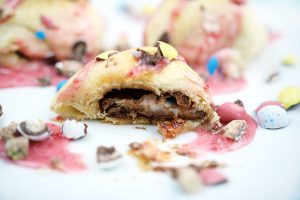 You have got to try this recipe before all of the Cadbury Eggs are gone from the store until next Spring. The strawberry glaze is made with fresh strawberries and who doesn't love a strawberry and chocolate combo? You can find these Strawberry Glazed Cadbury Biscuits HERE!
Two – FASTer Way to Weight Loss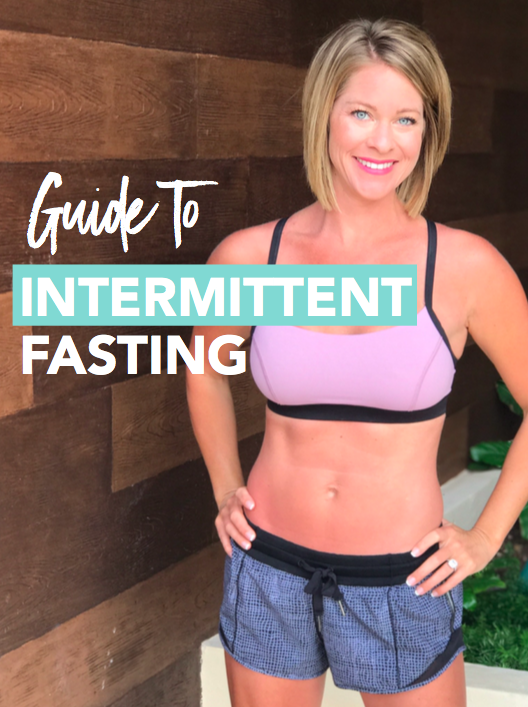 I have been doing Cathe's STS Training and I am in the LAST cycle. I'm excited to say that I am definitely stronger and I've been lifting heavier weights! I used to just run, but I wanted to start to work out my core in addition to running. I've also been wanting to try to eat healthier and in a way that I can see some great results with my body. I feel this is the next step, although I know I am going to REALLY struggle with it. After reading A Cup Full of Sass's post about how well a FASTer Way to Weight Loss worked for her, I decided I wanted to give it a try after I finished up Cathe! For me, it is more about toning and adding muscle than losing weight. I also think this will help me to eat more GREENS and healthier foods and less JUNK. They just started a session this week and it lasts for 6 weeks, so I am excited to join in for their next session, which should be in May. They have a mens program as well and my husband may join me and we'll be doing it together! Yay!
Three – T3 Twirl Trio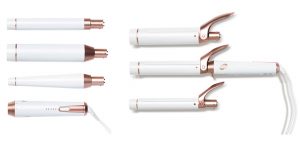 Shop This Post:

I'm desperately in need of a new styling tool. I have been really interested in purchasing the T3 Twirl Trio, because it comes with a barrel in 1, 1.25 and 1.5″. I would love to have some different barrel sizes to change up my waves/curls. I also would like to add the tapered barrel eventually, which doesn't have a 'clip' (it is the third barrel on the left from the top… it has more of a 'tapered' shape. I just have such naturally curly hair that I also use the styling tool to straighten while I add waves. I find the clip style is easier for me, but I may be wrong and would like to try this barrel out at some point!
Four – Trying Something New… Hanky Panky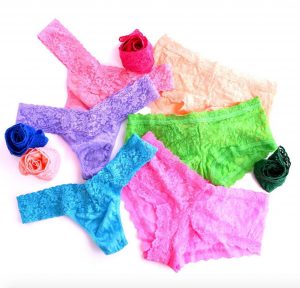 Shop This Post:

So, I've been thinking I'd like to try some new underwear. Yep. I've been hearing a lot about the brand Hanky Panky lately. Some of them are one size fits all and somehow they fit everyone perfectly! Crazy, right? Do any of you ladies love these? I'm thinking about getting a few pairs to try out in different styles. There are just so many styles, though… and colors! They are definitely not cheap, but it'd be nice to upgrade my undergarments! It'll definitely make me feel sexier, right?! 😉 Can't beat that!
Five – IKEA Plant Ladder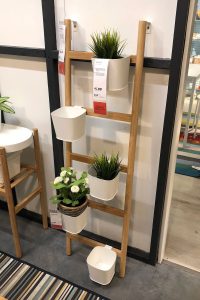 Shop This Post:

I decided to take my kids to IKEA for the very first time over Spring break. We had lunch there and Nathan thought the meatballs were 5 star! Ha! We had a lot of fun roaming around and I had a chance to get a lot of ideas. I did leave with something, though… I fell in love with this ladder that has little canisters hanging from it. I'm not sure if I'm going to use it to house some indoor plants OR if it'll go in my crafting room!
Well, that's it! I hope everyone has a great weekend. I'm excited about getting my hair done tomorrow… It is overdue!
SaveSave
SaveSave
SaveSave