Welcome to Thursday Fashion Files!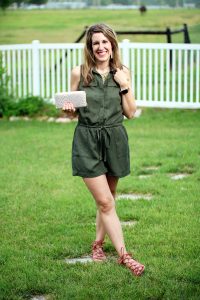 Hi everyone! I hope all of my American readers had a wonderful 4th of July! Last year Brian and I were in Mexico for the 4th and the fireworks were followed by a huge storm afterwards. I remember grabbing a cupcake and running for our room! Ha! This year we decided to take it easy, since we're in-between trips (Branson and Charleston for Haven) and we went to dinner at the theater and saw Jurassic park. It was perfect!
Today I have a special post to share with you all, because Sara from Lips by Sara sent me another shade of LipSense in summer sunset. It truly is a summer sunset in a bottle and I loved pairing it with some coral accessories and my new olive jumpsuit in the photos in this post! Be sure to stop by Sara's Facebook page, Lips by Sara AND if you like it in the GIVEAWAY below you can win your own LipSense color and Gloss!!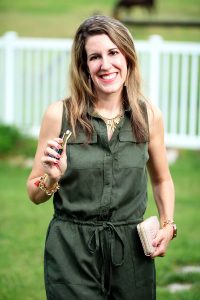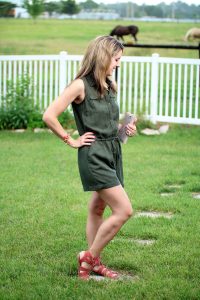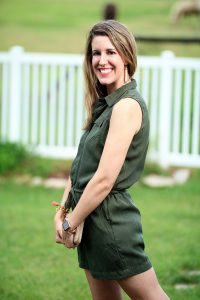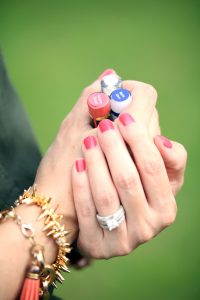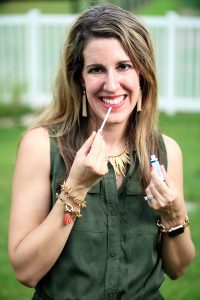 LipSense is such a great product. It goes on and STAYS on all day! It won't come off on your coffee mug, husband or… well, anything. 🙂 Be sure to check out Lips by Sara and Enter the GIVEAWAY below!
Enter to Win a LipSense Color & Gloss from Follow Lips by Sara: