Happy 4th of July! I am going to share a recipe with my bloggy friends today.
My brother is having a 4th of July bbq for us tomorrow at his house so I decided it was a good excuse to make John Deere Mom's black bean salsa recipe! I did modify her recipe a bit, by adding 1 can of diced tomatoes and 1 can of Rotel (we live on Rotel here in St. Louis!). I also put just a 1/2 bag of corn because the full bag just seemed like a LOT of corn!
This recipe is good with chips or rolled up in a enchilada.
Black Bean Salsa Recipe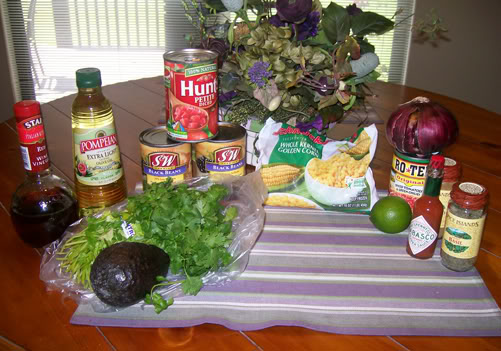 Ingredients:
2 cans black beans
1 can diced tomatoes
1 can of Rotel with green chilies
1/2 bag of frozen corn
1 medium red onion
1/4 C of fresh cilantro
1 large avocado
tobasco sauce
1 lime
1 tsp. cumin
2 tsp. basil
1 T. red wine vinegar
1 T. olive oil
salt and pepper.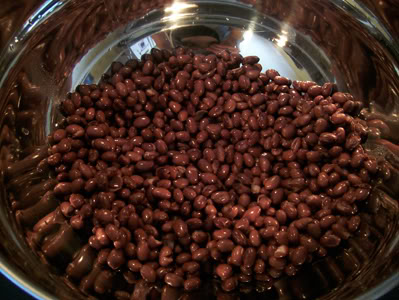 Drain and rinse the black beans and put them into a large bowl.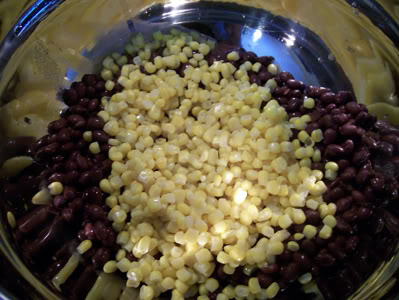 Thaw the frozen corn and add it to the bowl. Thawed frozen corn has a crunchier taste.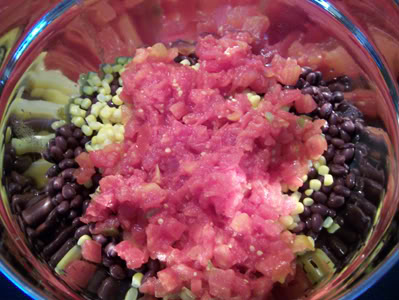 Add the two cans of tomatoes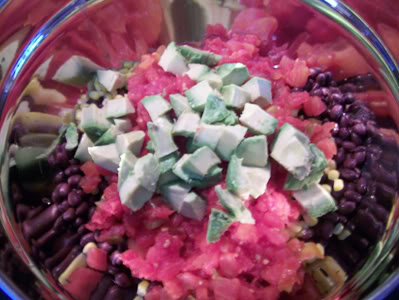 Cut the avocado into small chunks and add to the bowl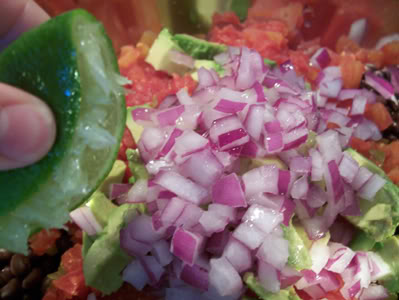 Dice the red onion, and add it to the bowl. Then, cut a lime in half and squeeze all of the juice into the bowl.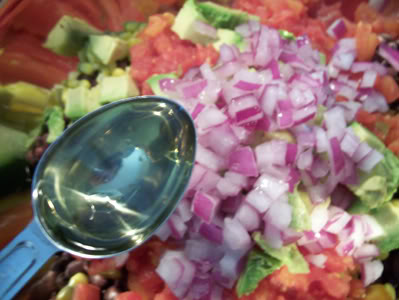 Add 1 tablespoon of olive oil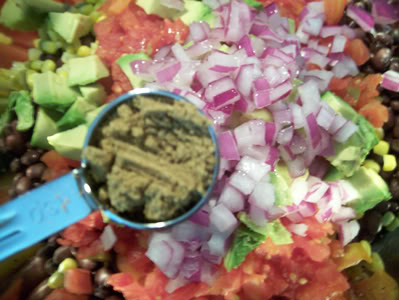 1 teaspoon of cumin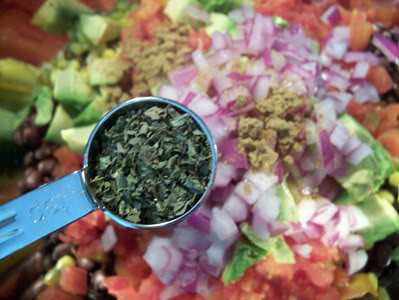 Add 1 teaspoon of dried basil (you could use fresh, too)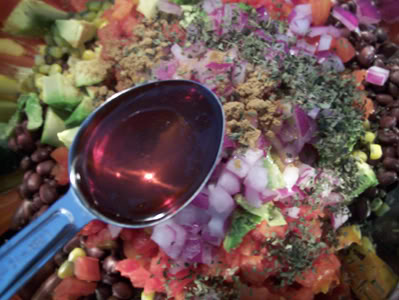 Add 1 tablespoon of red wine vinegar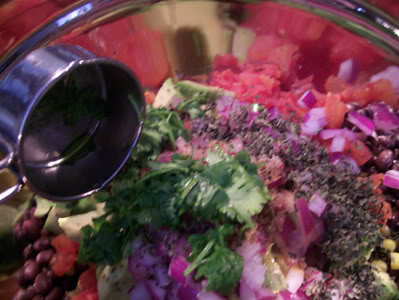 Add 1/4 cup of fresh cilantro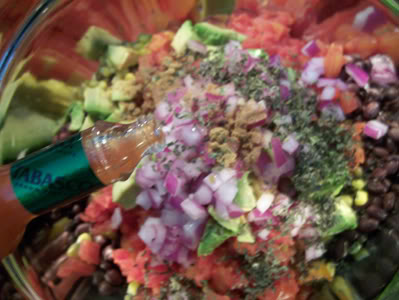 Add a little tabasco sauce. Then add a small pinch of salt and pepper.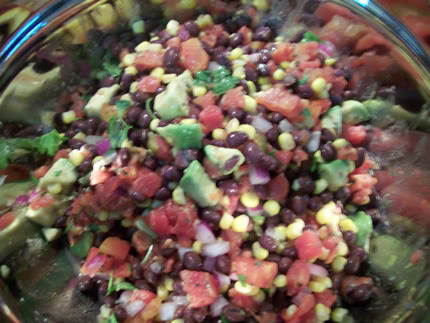 Mix. Then let it sit overnight so the 'juices' soak.
And there you have it, one of the best salsa's mixes that I have EVER had! I bought some of the tortilla scooper chips to serve it with at the party tomorrow.
Earn Amazon giftcards by searching the web with Swagbucks!