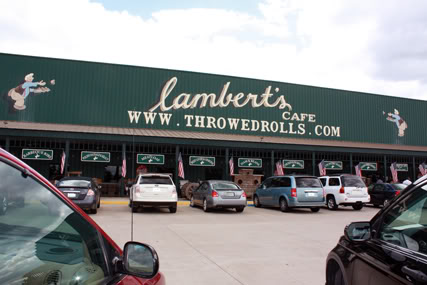 We had originally planned on hitting Lamberts (home of the throwed rolls) on our way to Gulf Shores, as there is one in Foley. However, we decided to visit the one is Sikeston, Missouri (2 hours away from St. Louis), because we had never been to that one AND we'd be driving past it right at lunch time. It was a little crowded, and we had to wait 30 minutes, but it gave Nathan plenty of time to play on the huge wooden train that they have outside infront of the restaurant. Nathan was in heaven and did not want to leave to eat, he wanted to play on that darn train! ha!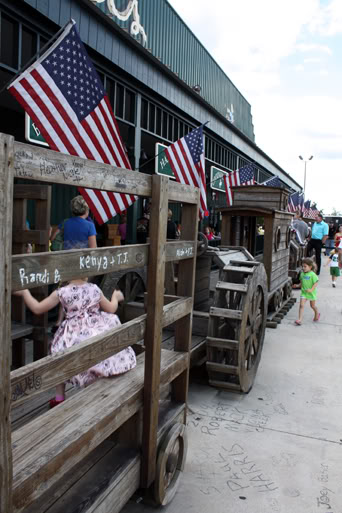 Here is the train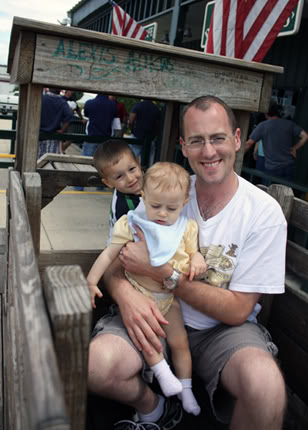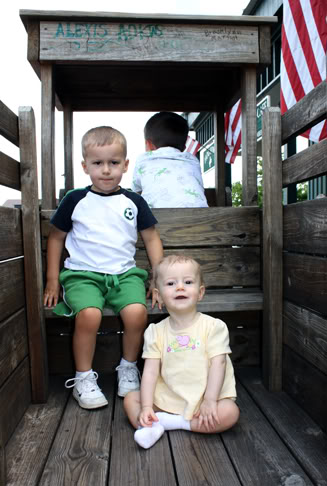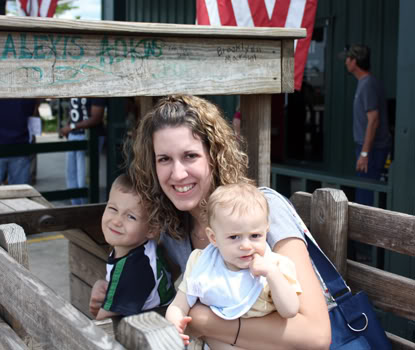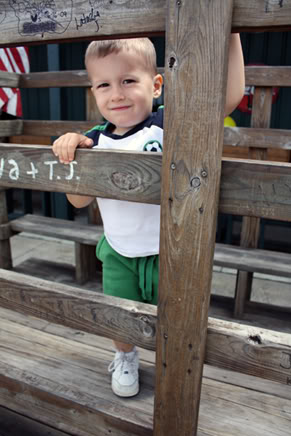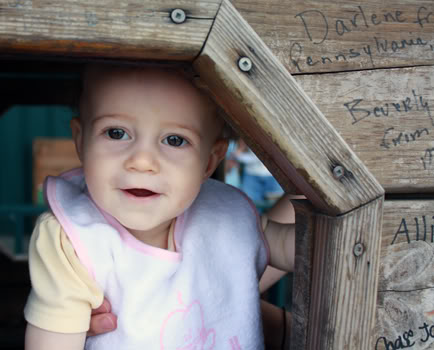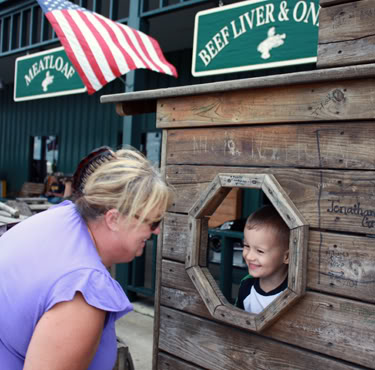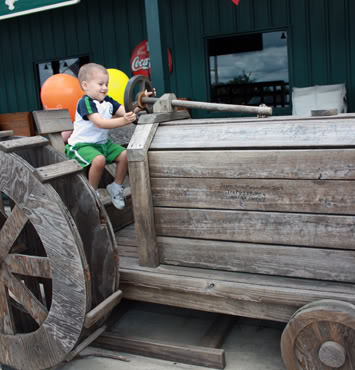 Misc. train pictures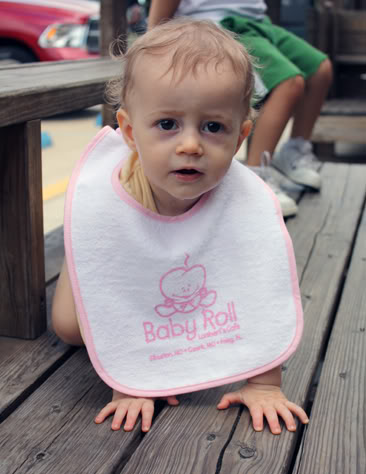 Autumn's throwed rolls bib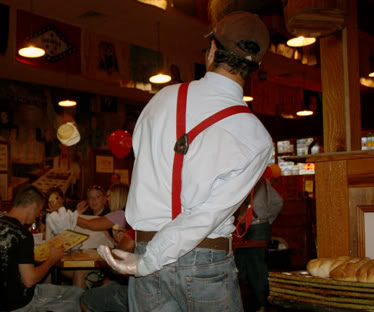 Inside the restaurant they throw you rolls, it is so fun! Sometimes they are thrown to you from across the restaurant, so pay attention!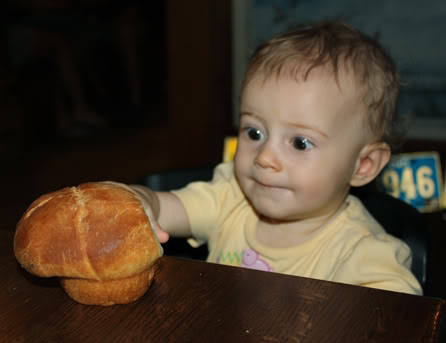 Autumn's eyes almost bugged out when she saw her roll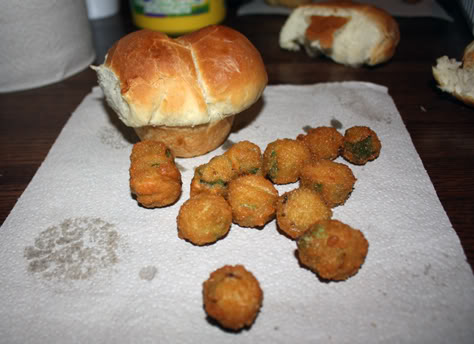 They also bring by SO many goodies while you are waiting for your meal, and its all for free… such as fried okra, apple butter or honey for your rolls, tomato mac and cheese, black beans and fried potatoes… I was so stuffed by the time my meal came.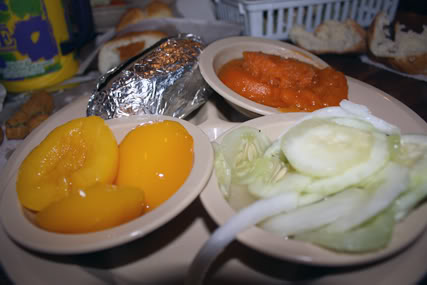 I got the vegetable plate with sliced peaches (I know, not a veggie, but they let me have it), candied sweet potatoes, baked potato and cucumber and onion salad. YUM!
Earn Amazon giftcards by searching the web with Swagbucks!