Today we went over to Uncle Jeff/Aunt Tracy's for a Halloween party and lunch! We were so sad to find out Jeff had cut his finger while chopping an onion up for lunch, and he missed the entire party while he was at the urgent care center getting 7 stitches! Poor Jeff!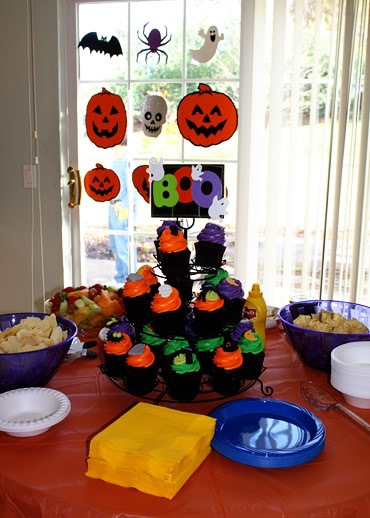 Tracy ordered these adorable cupcakes and spider web stand for the party. Each cupcake had a cute little Halloween image on it (witch, moon, etc.)… so cute! I think I might be ordering Autumn's 1st birthday cake from the same place.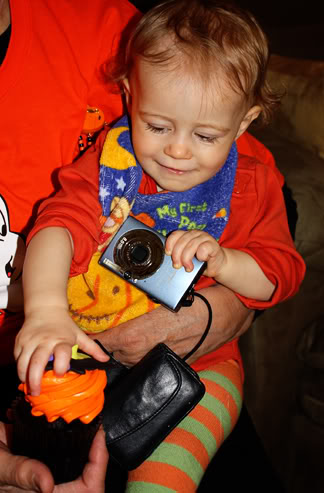 Even Autumn checked out one of the cupcakes… but, she has to wait till next month for a bite of cake!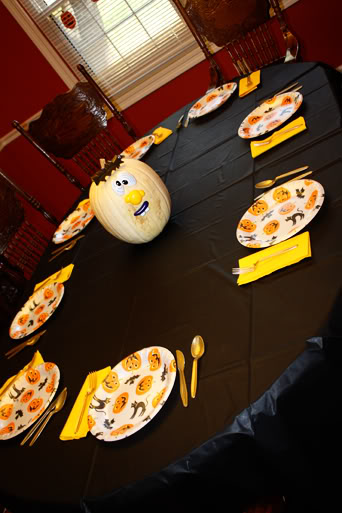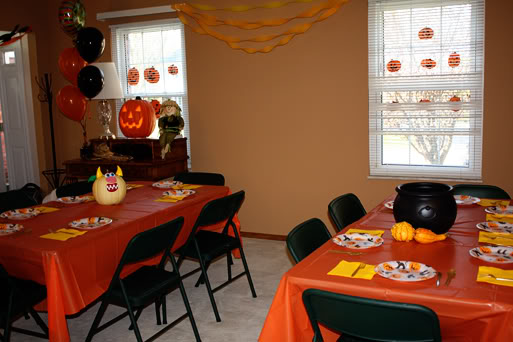 I love how they decorated the house! They had lots of Halloween Mr. Potato Head pumpkins!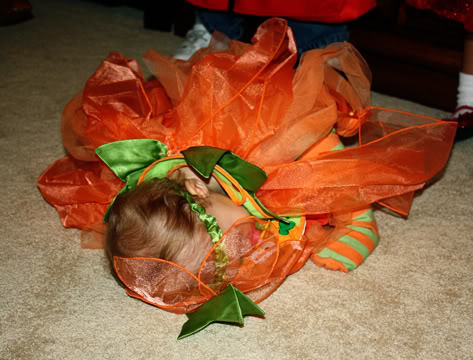 It is SO hard to get a group photo of kids… I plopped Autumn down on the floor next to everyone else and she did this! heheh! Didn't cry or anything, just laid there!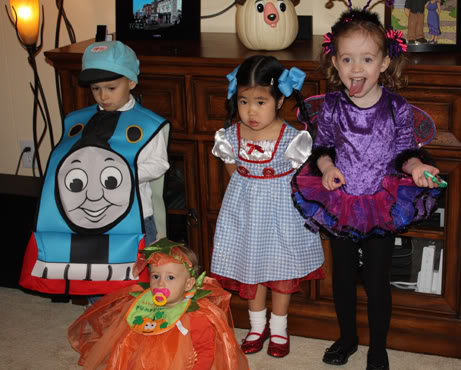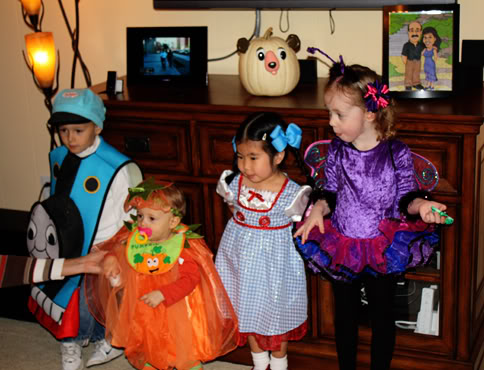 Finally I got her to cooperate for a couple of group photos… Altho, we are missing Jack.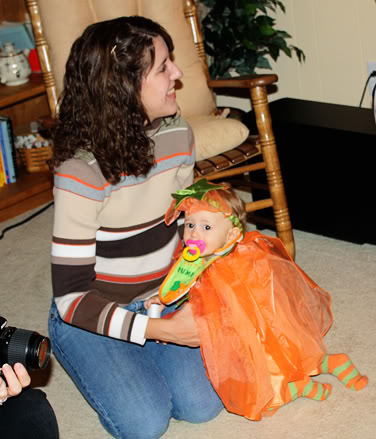 Me with my Pumpkin Fairy!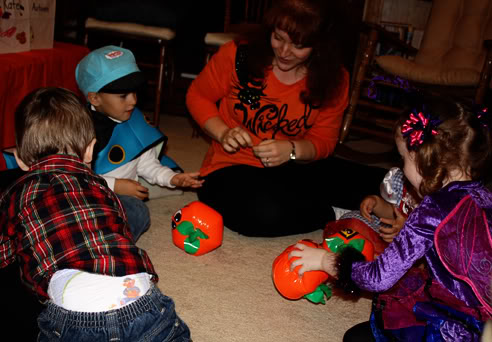 Tracy's sister Amy had all kinds of fun games for the kids to play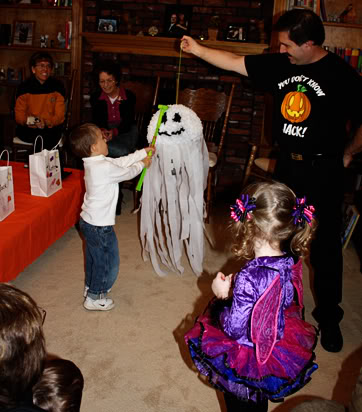 She even made a ghost pinata! By hand! It was so cute!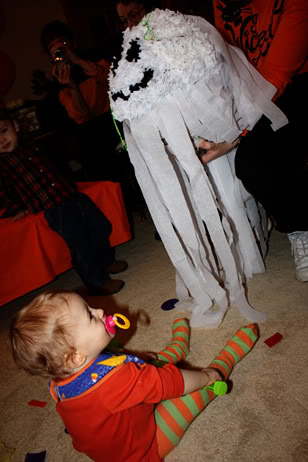 Autumn just smiled and smiled at the ghost pinata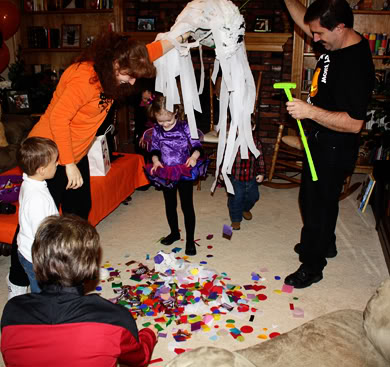 Finally the kids broke it open and had more fun playing with the confetti then they did with the candy!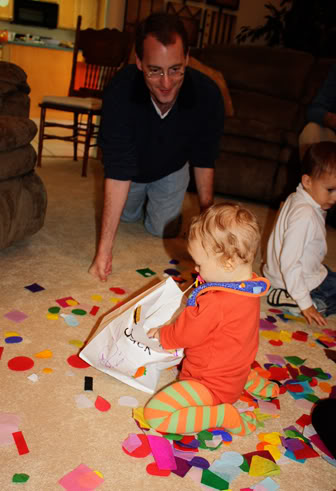 Autumn loved stuffing her bag full of goodies
Thanks Jeff and Tracy for having us over for the party!
Earn Amazon giftcards by searching the web with Swagbucks!