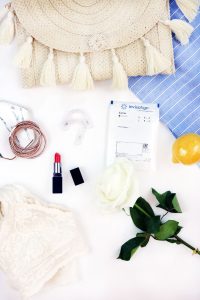 I am FINALLY back with my LAST Invisalign post! Awhile back I shared that I was completely done with Invisalign after almost 2 years of wearing the clear aligner trays. I did several posts (which I'll link up again at the bottom of this post if you want to read them) showing week by week photos and I explained the entire process. Now I'm going to share with you my thoughts on Invisalign, my personal pro's and con's and something that happened to me at the end that I wasn't expecting.
Check Out My Other Invisalign Posts:
Follow my Invisalign Pinterest Board (has ALL my Invisalign posts pinned to it!)
Post 1: My Invisalign Journey, Trays 1-8
Post 2: My Invisalign Journey, Trays 9-15
Post 3: My Invisalign Journey, Revision Trays 1-18
Post 4: My Invisalign Journey, Revision Trays 1-24
Post 5: My Invisalign Journey, Finished & My Honest Thoughts
After Invisalign Photos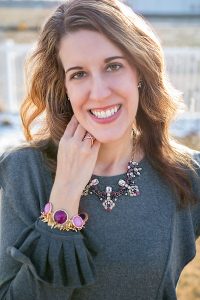 Here I am after I was FINISHED with Invisalign.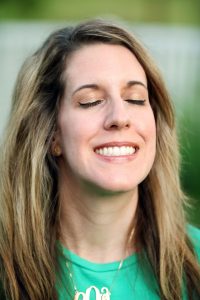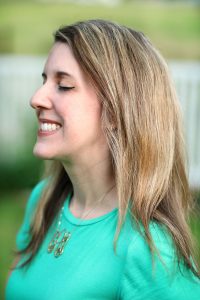 Front view (Photo on Left) and Side View (Photo on Right)
Before Photo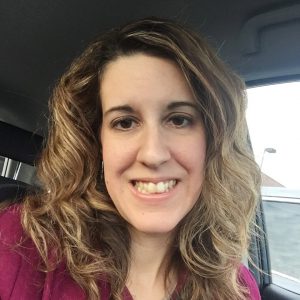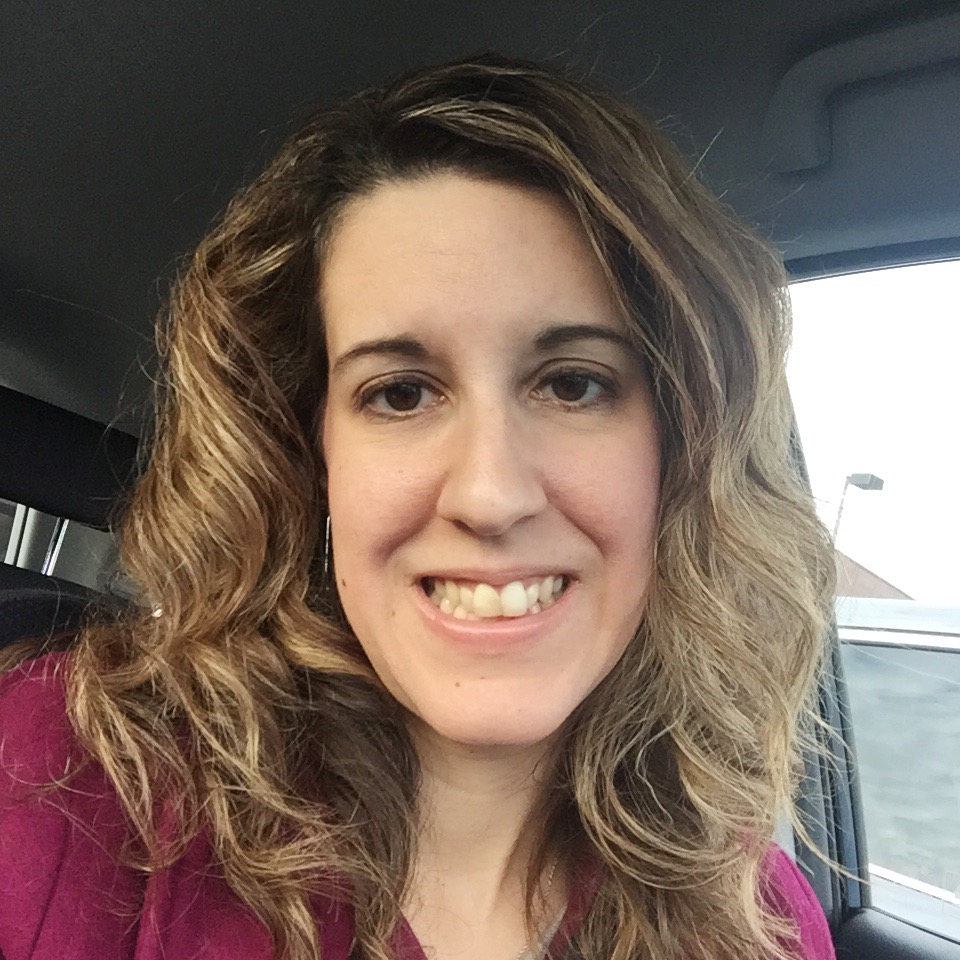 Here is a before photo of me before I had Invisalign done. I wish I had taken some side view photos. I took this photo of myself in the car before I went in for my appointment. I remember being really nervous!
Timeframe
On October 30th, 2017 I was officially done with Invisalign. I got all of my buttons taken off and they did impressions for my lifetime retainers. Unfortunately, after you're done with Invisalign, you still need to wear your trays for 6 months, because your teeth are most likely to shift back during that time. So, on April 30th, I finally stopped wearing my last tray and I started to wear my retainer only at night, every night. It was such a great feeling to have SMOOTH teeth (without those dang buttons) and a perfect smile after 2 years! I started wearing my first Invisalign tray on February 1st, 2016. I finished on October 30th, 2017. That is 1 year and 9 months that I had Invisalign.
Why Did I Do Invisalign?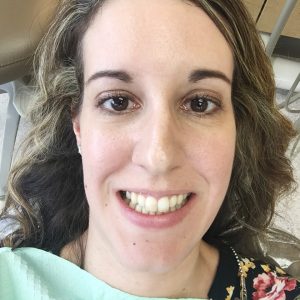 Invisalign is another way to do braces, but it is a lot less noticeable than the metal braces. I had the metal braces when I was a child, in 5th grade and I was not diligent about wearing my retainer and my teeth shifted horribly in my 20's and into my 30's. I also had another problem, which was that I had chipped my 2 front teeth as a child and they were bonded. The bonding had started to stain, had chipped and was touched up by a dentist that made it look even worse.
Veneers and Whitening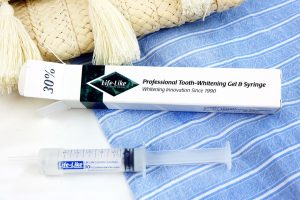 I talked to my new dentist, who would also do my Invisalign and he suggested crowns at first on my 4 front upper teeth. Later, we decided against the crowns and we went with chair side veneers on my two front teeth. He removed the old bonding and redid them with the veneers, which will not stain like the bonding did for me over time. He provided me with bleach and I bleached my teeth two times (2 weeks each time) and then he matched the veneers to my side teeth that had been bleached. I will now bleach my teeth 2 days a month (2 times each day) to keep my teeth white and so that they'll be as white as the veneers on my 2 front teeth. The photo above shows the bleach that I purchase through my dentist's office for $40.00. I put this bleach right into my retainer trays.
When I had the veneers done on my 2 front teeth, I was really nervous. However, it was a relatively easy and painless process. I did have some numbing done, but it really is just a quick pinch and then you can sit back and relax without feeling any discomfort. My dentist removed all of the old bonding and then he put on the veneers. It was all done in one visit! I had him shorten the length of my two front teeth, the bonding had been done too long… this made my front teeth line up better with the rest of my teeth. During the entire Invisalign process, he gradually made my two front teeth less wide. This improved my entire smile and was easy to do since he just had to shave away at the bonding a little each visit.
Unexpected Surprise at the End
Unfortunately, at the end of my second set of revision trays we found out that my back molars on the left side had not completely locked into place. I could have done more revision trays, but it may not have helped as these teeth were being really stubborn. We discussed some other options, so that I could be finished with the Invisalign once and for all… we were almost at the 2 year mark at this point. My dentist had a mold made and he put a little wax on all 3 of these teeth that had not locked into place. Except, on my real teeth he would put something similar to bonding on them to fill in the tiny little spaces where they weren't locking in. One of these teeth already had a filling, so it wasn't a big deal, however the other 2 teeth were perfectly fine and I was a little sad to have to have the bonding put onto them. These teeth are in the VERY back of my mouth though, so it isn't noticeable.
In the end, I decided to get the bonding put on these 3 teeth. And, as the mold showed… It really was just a tiny bit of bonding material that he had to add. However, if you're teeth aren't 'locked in', shifting can happen again and I didn't want to risk having crooked teeth again. I went in to have these little gaps fixed in one visit and I finally had perfectly 'locked in' teeth! At this visit, my orthodontist did the impressions for my retainer trays as I was truly officially done!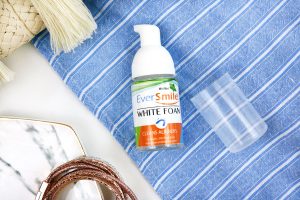 I wanted to mention the EverSmile White Foam product, that my dentist has given to me to try for free. They've given me two free bottles of it. This works great at cleaning your retainers (or trays). I put it in my retainer trays once a week and let it set during the day and then I don't rinse and put my trays in at night. It has a nice fresh mint taste and it even helps to whiten your teeth over time. You can find the product on Amazon HERE.
Pro's and Con's
Pro's
Better smile, resulting in a confidence boost!
Whiter Smile
Healthier teeth
Teeth will stay straight with the use of your lifetime retainers
Invisalign is less noticeable than the metal braces
Invisalign is a better option for most adults
No loose brackets or food restraints, you take out your Invisalign trays to eat and drink!
Con's
At first, the trays will be a little uncomfortable and sensitive in your mouth. You get used to them!
The first few days of each new tray is pretty uncomfortable, but once your teeth move it gets easier!
You can't eat or drink (except water) with the trays in.
Sometimes my trays would tear, but I could still wear them. I never had one completely break on me. You wear each tray 1-2 weeks, so you're constantly moving onto the next tray. I only had maybe 3 trays get tears in them out of the 60 or so trays I wore in the 2 years of Invisalign.
You start out with your first set of Invisalign trays and then you'll usually have 1 or even 2 revision sets of trays. In-between each set you have to take new impressions and then you have to wait 4-6 weeks for the revision set of trays to come in (while they make them). This waiting period always annoyed me!
The orthodontist will put buttons (little spots of enamel) on most of your teeth. I even had them on my front two teeth! Trust me, they're annoying. And, you'll have kids often ask you what is all over your teeth. Yep. It's all part of the process. When mine were taken off, I couldn't tell any staining and you would have never known they were on my teeth.
The trays will get gross, even with you just wearing them 1-2 weeks. I had a little brush I used to clean my trays and they still got kind of gross, especially in the parts where the little button grooves are at. Just clean the trays the best you can.
Interproximal Reduction (IPR), which is teeth filing is often done in-between teeth that are crowded to match up the teeth on the bottom and top. This is a safe process (trust me, I researched it on the web), but the orthodontist basically takes a file to your tooth and starts filing away the enamel (IN SMALL AMOUNTS!). I hated this every time he had to do it. But, it's normal in Invisalign and regular metal braces.
Sometimes your teeth are stubborn, even after having revision trays. Hence, my 'Unexpected Surprise' paragraph above.
Cost
My insurance paid for some of my Invisalign, if I remember correctly they paid for $1,000-1,500 of it. I paid $3,500 out of pocket for it after my insurance. This included EVERYTHING except for the veneers and the whitening gel. I had an Invisalign appointment every 4-6 weeks. It included all of my appointments, impressions, trays, revision trays and 4 retainer trays at the end. I did have to pay for the bonding he added to the 3 teeth that wouldn't lock into place at the end, but it was a pretty minimal cost.
Final Thoughts
Even though Invisalign was a long process and I couldn't wait to be done, I would do it again in a heartbeat! I was glad I went through someone that was a dentist and an orthodontist, because it made the whole process of getting my two front teeth redone easier with the veneers. I was also able to communicate to one person (instead of two) about the changes I wanted for my two front teeth during the process (less wide, shorter, etc.) I've also found that this new office I go to cleans my teeth so much better than the old office I went to, which is an absolute plus. Working in the blogging business, I find it important to have a nice smile, especially since I do have a big smile! I have retainers now that I can wear nightly and I don't need to worry about crooked teeth again. I'm glad that I have control over staining now and I can keep my teeth looking clean and bright!
If you have any questions about the overall process, please leave a comment or you can email me!
You can see all of my old Invisalign posts by following my Invisalign Pinterest board, or you can find them below: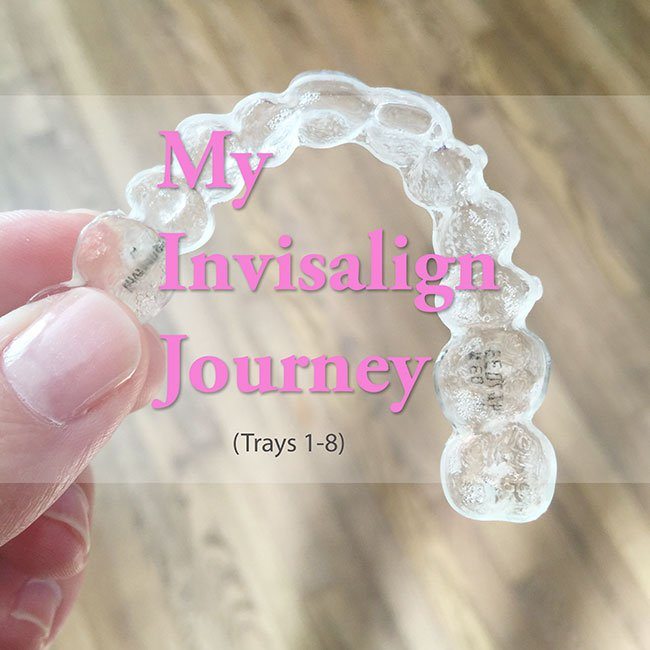 My Invisalign Journey (Trays 1-8) and Progressive Photos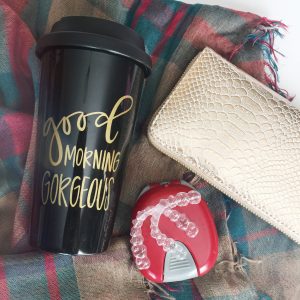 My Invisalign Journey (Trays 9-15) and Progressive Photos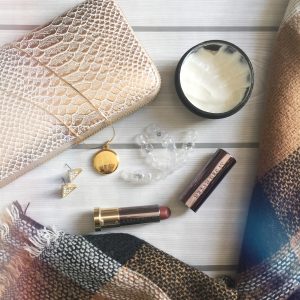 My Invisalign Journey (Revision Trays 1-18) and Progressive Photos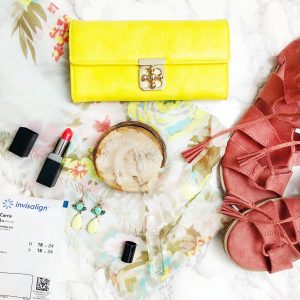 My Invisalign Journey (Second Round of Revision Trays 1-24) and Progressive Photos