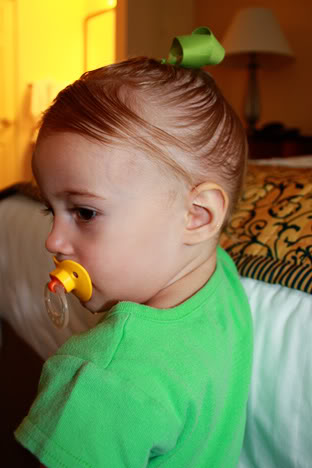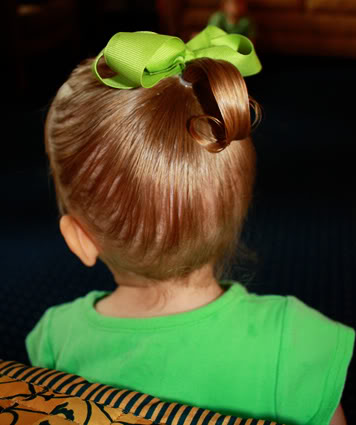 So, while on vacation, I've had a little more time to play with Autumn's luscious locks… I haven't given her a pony tail in awhile, and wow, her hair has really started to grow in. She has quite a nice pony tail now! Isn't it cute? I love the little curl!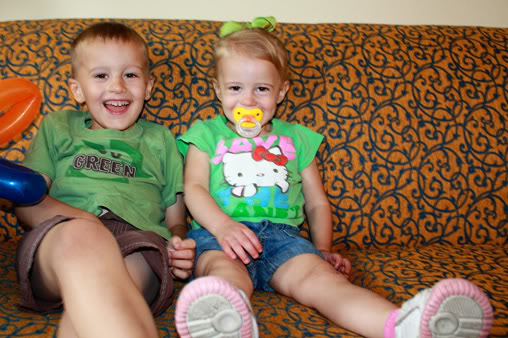 Cute and smiley picture of the kids on the couch at the hotel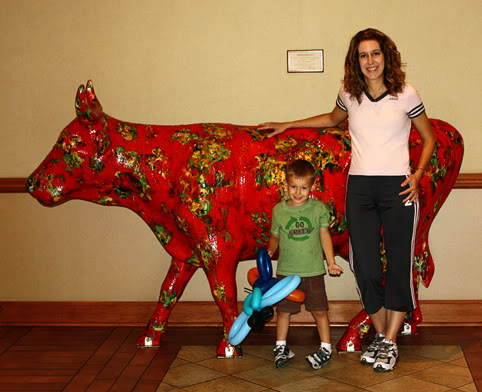 The second art cow I found in Denver… right in our hotel!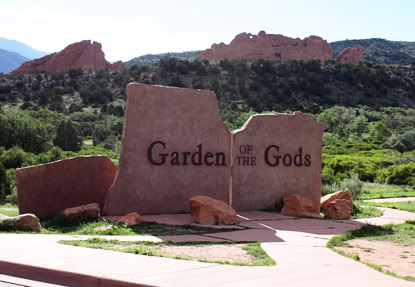 Today we left Denver, and headed to Colorado Springs to stay in yet another hotel. We have been moving around a lot on this trip… But, I have always wanted to see the Garden of the Gods, so finally… I got the opportunity. :o)- And, wow… I already want to go back!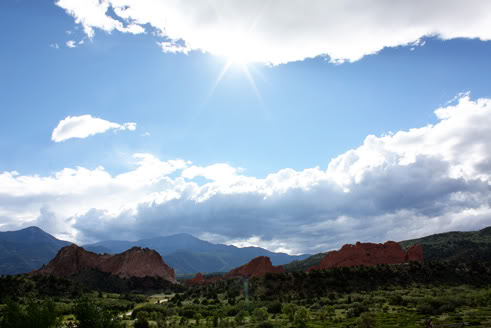 Picture of Garden of the Gods from the visitors center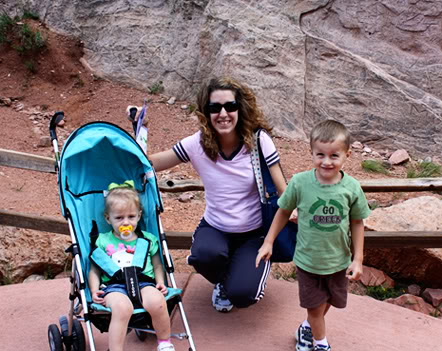 Me with the kids, starting at the Perkins Central paved 1 1/2 mile trail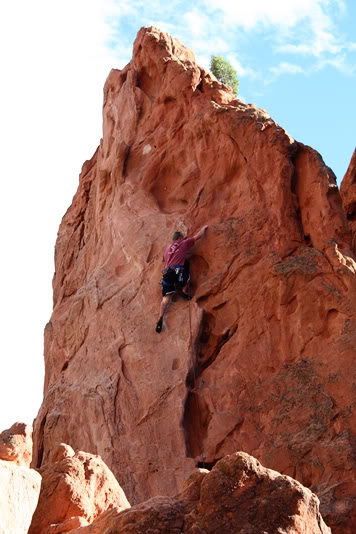 I was amazed at how many people we saw climbing the rocks. It was really neat to see this man climb up. The rock he was climbing up looked enormous from the front, but when we walked past the side of it, it was really thin!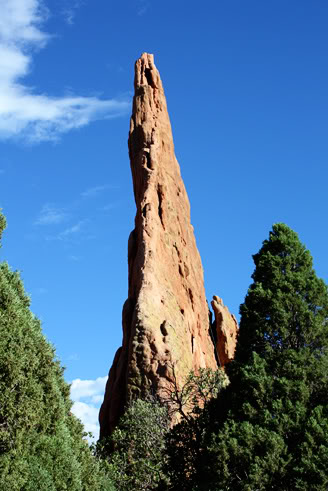 This is the same rock, but the side of it… Much thinner then I thought it'd be.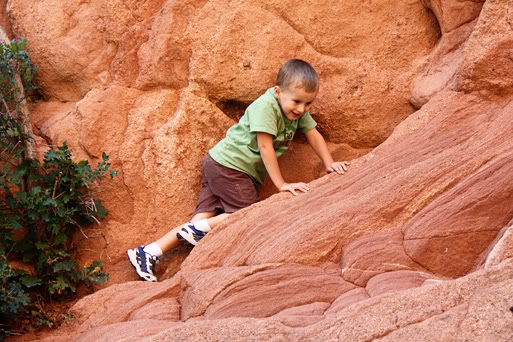 Nathan attempted some rock climbing, too!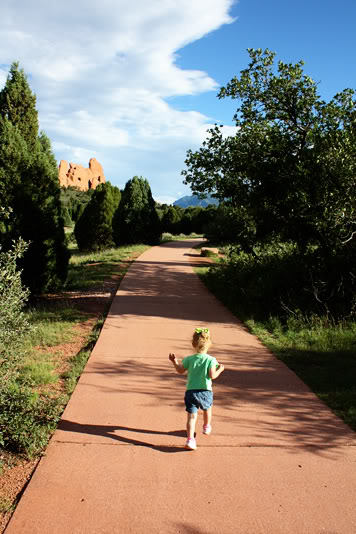 Autumn got to escape the stroller for a little bit, and boy did she take off down the path!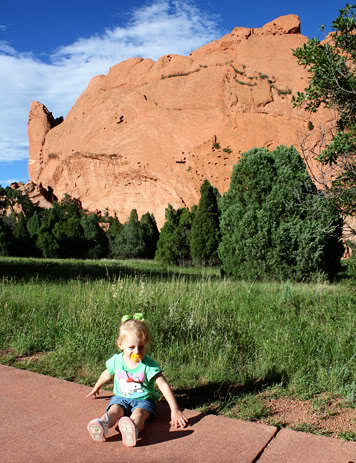 It didn't take long before she plopped herself down… those little legs do get tired!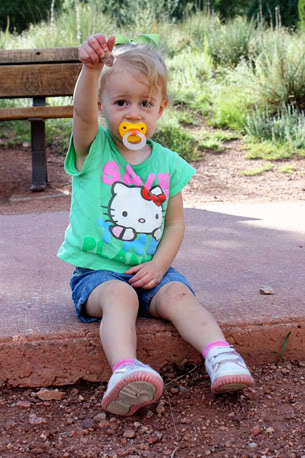 Autumn with her little rock she carried with her the entire trip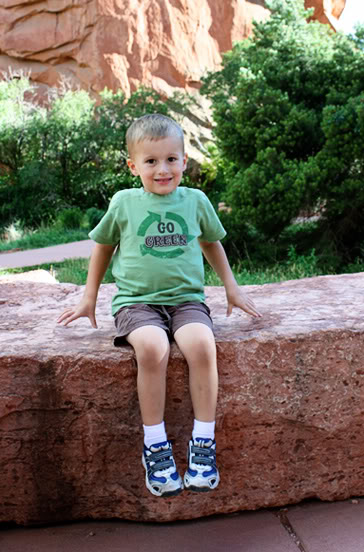 Nathan checking out all of the benches again!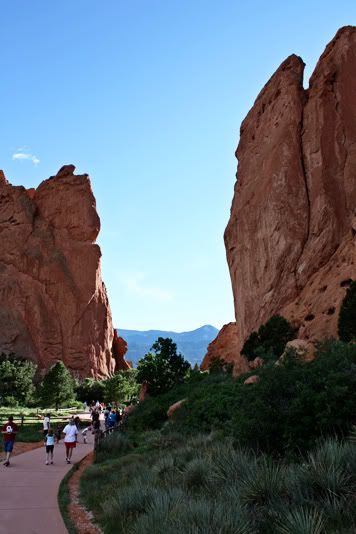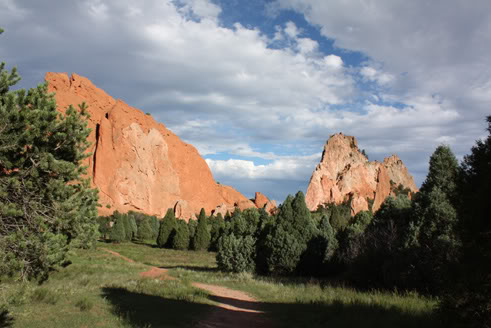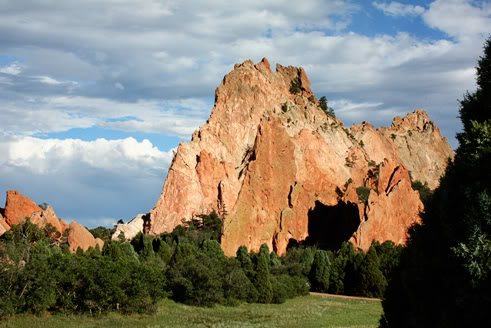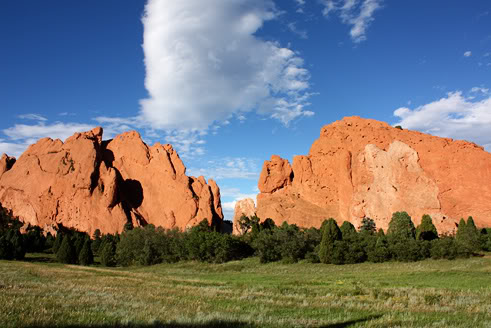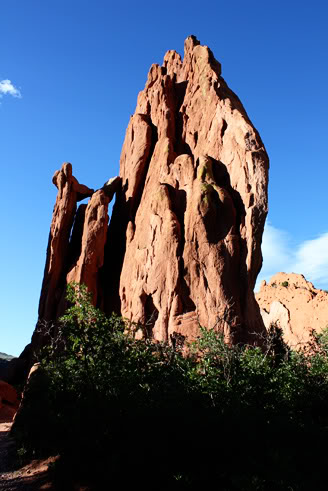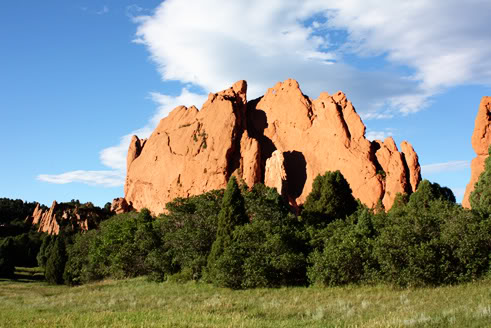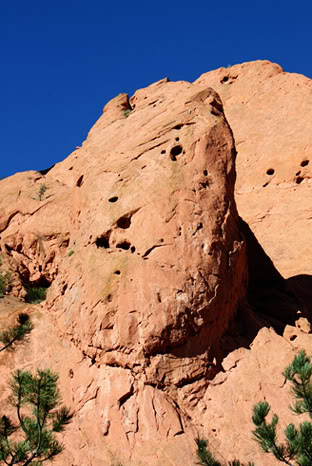 Just some shots I took while we walked around the trail. I really enjoyed seeing Garden of the Gods. I would love to come back someday and do one of the longer trails, when the kids are older and we can travel sans stroller! The weather was perfect, too! I love Colorado in August!